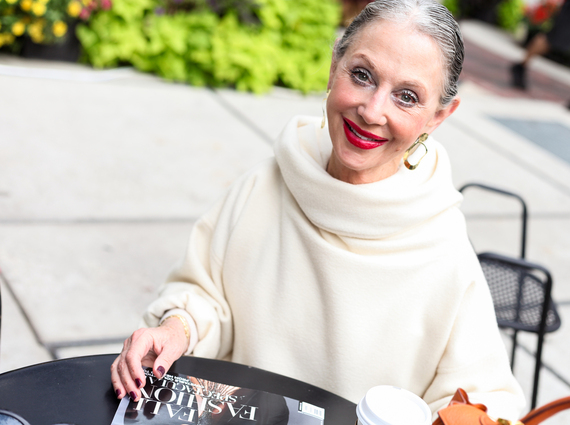 This morning's story is about my mother. One of many titles I have bestowed on her is, Perfume Professor! My mom, now ninety-four was really my professor on everything womanly as most mothers are to their daughters. She educated me, giving me the tools to be a fabulously feminine woman. I watched her dress. I watched her accessorize. I watched her take care of her skin and put shoetrees in her shoes! I watched as she put flowers around our home and dressed to please my father.
One of her many lessons was the importance of perfume on a woman's body. "A woman's scent is part of her mystique," she explained.
I learned where to dab Perfume, Eau de Toilette or Bouquet of Eau de Cologne because my mother was my role model when it came to the 'art of being a woman'. Even to this day she gets it and flaunts it!
My mother became my perfume professor at a very early age. Her scent flowed throughout our home making it smell as fragrant as a lilac or jasmine garden. This was my first introduction to the beauty of fragrance. I remember saying to her, "Oh mommy you smell so good". She took me by the hand, led me into her beautiful bath and placed a dab of her perfume on the inside of each of my wrists and behind each ears; hugged me to her and I remember saying with a smile, "Now I am just like you". These are memories a daughter shares with her mother and holds dear.
Perfume is a happy part of my daily life, because of my mother! My love for perfume extends to my exquisite perfume bottles dripping in beauty that I glance at daily and reflect, in my eyes, works of art. I never leave home without dabbing or spritzing on fragrance, even at 7:00am when I walk Orchid. Wearing Perfume is a part of my mantra because I am the Perfume Professor's daughter!
Yesterday I headed to Neiman Marcus to gather Chanel mascara, Tom Ford lipstick and Fresh Soy conditioning Eye Make Up Remover (it is the best!) I am a gatherer by nature, as I know you are darlings, and therefore I could not contain myself from searching out the newest perfume!
My eyes darted everywhere until I settled on my newest find...Hanae Mori's Hanae. I know I chose wisely because last night around 10:00pm (I spritzed myself around 6:30pm) my husband and I walked Orchid and as I came through the revolving door of our building the doorman caught me by surprise saying, "You sure do smell good, Mrs. Good!" So darlings, if you enjoy floral scents, Hanae by Hane Mori fragrance is delicious beyond beyond and lasts!
The Perfume Professor's expertise:
"Perfumes are made from the oils of flowers and you will have to experiment until you find your own scent. Be patient."
"There are four different degrees of strengths in fragrance. Perfume lasting six hours, Eau de Parfum Four, Eau de Toilette Two and lastly Eau de Cologne about one. My words of wisdom is that you should wear Eau de Pafum and carry a tiny perfume flask in your make-up bag to refresh yourself." I carry my grandmothers.
"Leave the perfume counter with spritzes on each writs; not with a bottle of perfume in the store's bag! Walk around the store for ten minutes to allow the scent to mingle with your chemistry before making your decision."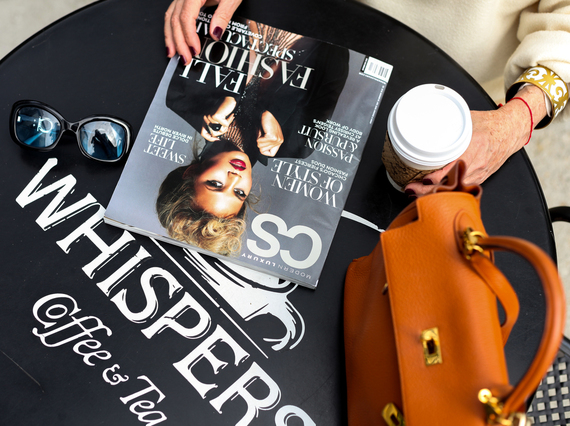 My recommendation, darlings, is to ask yourself these questions; questions I learned from my mother.
Is the scent lasting?
Did the fragrance change?
Do I love it?
Is the bottle a work of art in your eyes?"
My mother told me, "The premier way of knowing you chose the right fragrance is a compliment."
I would like to share a few ideas of my own. Like mother - like daughter, darlings!
Floral scents are my personal statement but I also enjoy citrus. One day I experimented by combining two of my summer fragrances spraying a touch of Citrus Jo Malone over my floral Chanel Coco Mademoiselle. I know it worked because women inquired, "What fragrance are you wearing."
On another occasion the totally unexpected happened, I learned my Escada was being discontinued. It was the only perfume I wore. What could I do! I was losing a best friend that was always with me! Being very resourceful I asked the saleswoman to check for extra bottles. I then went to the Escada boutique and pleaded with the saleswoman to check all the Escada stores in America! She did and I got a stash.
"How was I to keep it fresh?" I asked her.
"Preserve your perfumes in a dark cool place for at least 3 years. Your refrigerator will do the trick!" was her response.
But that did not stop me from beginning my search for a new fragrance. It took me two years and the purchase of several bottles of fragrances before women stopped me again. My perfume tray looked like a gorgeous perfume display. Each day as I glanced at the bottles I was in love...but not with the fragrances.
I finally found just the right mix. Women were stopping me again! My husband comments on it. I love my fragrances.
Here they are for your consideration.
Chanel COCO Mademoiselle (Eau de Parfum)
Hanae Mori's Hanae (Eau de Parfum) The doorman's favorite!
Shalimar Parfum Initial (Parfum)
Maison Francis Kurkdjian Paris (Eau de Parfum)
If you are in love with your perfumes start educating your daughters and granddaughters. Take them to perfume counters; let them experiment with fragrance. They can learn to appreciate fragrance and enjoy a wonderful 'girly day' as you educate them on 'the art of womanhood!
Do something GOOD today: Stop and smell the flowered fragrance in Perfum!
Calling all HuffPost superfans!
Sign up for membership to become a founding member and help shape HuffPost's next chapter