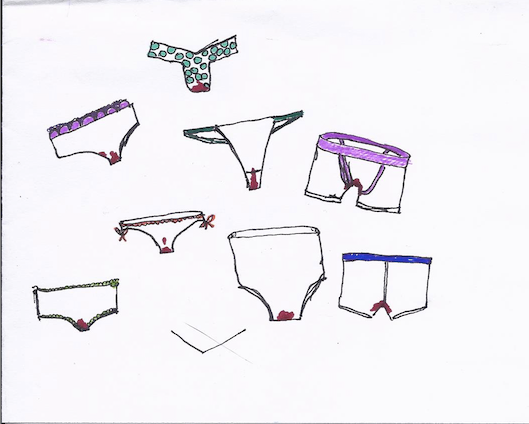 I had emotional dreams and woke up knowing that I would be highly susceptible to even more heightened emotions during my waking hours. I was cranky with just about everyone and everything as I sat up in bed (literally nothing had happened yet). Then I groaned as my uterus lurched to remind me what was coming. My period. Each month I'm in denial that the spread of period effects are real and that I experience them. Women spend 365 days a year trying to convince men that being a woman doesn't make us less productive or capable. We are constantly mocked and shamed for having periods.
Yet, our periods (at least mine) really can dampen our productivity and mood depending on the severity of our cramps and other body pains. We experience very real and strong hormonal changes that trigger chemical responses we cannot control. The whole package is one hell of an inconvenience; on top of the uninvited bleeding, doubled bathroom breaks and physical pain, we have to shell out so much $$ each month on pain relievers and sanitary products. It sucks. Despite all of this, we show up, we bust our asses and we do what needs to be done.
As the countdown to periodtown begins with my sore boobs, light warning cramps and amygdala gone haywire, I'm praying that my period doesn't hit on the day of the Women's March this coming weekend. I don't want to deal with the hassle of measuring out enough tampons and making sure that I have access to port o potties when it's time to change them out throughout the day. I don't want to suffer the debilitating cramps that, if not mediated by a questionable amount of Aleve, will surely affect my mood, attention and focus.
The thing is, all of that comes with me being a woman. My period is a part of me. My emotions are a part of me. Thousands are going to be wearing pussy hats to celebrate, well, you know. So sometimes it's gotta bleed, go through its cycle and clean things out. There is power and life down there! I'm marching because I want to show the world that we are inherently valuable and beautiful-all of us, all the time, from how we express our selves, our love and our stories all the way down to our messy, messy periods.
Men have been attempting since the dawn of time to police, control and have opinions about our bodies, including our periods. So, as inconvenient as it may be come Saturday if Auntie Flow comes to DC with me, so be it (will I find a way to bring Nutella? Yes. Will I bitch some if I have cramps? Also yes). Still, I will be walking alongside my female, trans and non-binary sisters, brothers and siblings who have periods of their own to collectively protect and embrace our bodies-messy, messy periods and all.
Calling all HuffPost superfans!
Sign up for membership to become a founding member and help shape HuffPost's next chapter