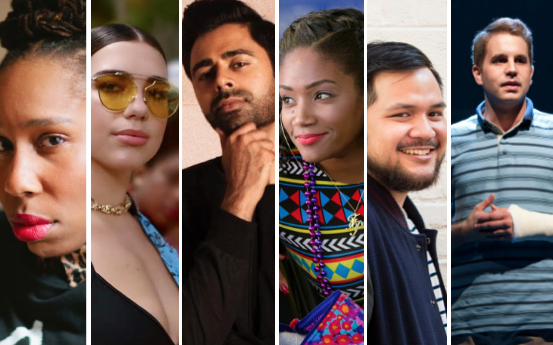 2017 was...not the best year.
Amidst all the heartbreaking headlines that bombarded our news feeds, there were moments reminding us that the world isn't a flaming garbage heap after all. And these moments were brought to us by individuals who had amazing things to offer. These are the men and women who entertained and enlightened when we so desperately needed it. They made a rough year tolerable, comforting us and demonstrating, through their artistry and achievements, how we're all going to be okay. They are more than just your standard breakouts of the year. These are my pop culture saviors. Get to know them if you haven't already...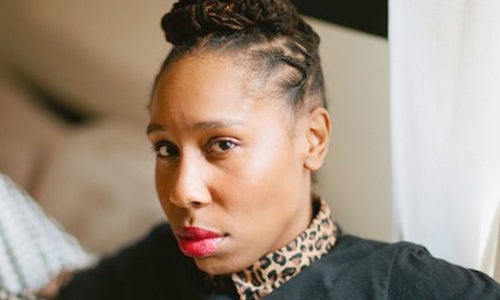 1. Lena Waithe - She became the first African-American woman to win an Emmy for comedy writing, and she's not stopping there (her Showtime drama, The Chi, premieres in January). She first made a splash in the inaugural season of Aziz Ansari's Master of None, playing Dev's gal pal Denise, but TV historians will probably tell you that Lena Waithe officially arrived with the beautifully told Season 2 episode "Thanksgiving," Denise's compelling, 34-minute origin story directed by Melina Matsoukas, co-written by Waithe herself, and guest starring the fabulous Angela Bassett. It was one of 2017's best episodes of television.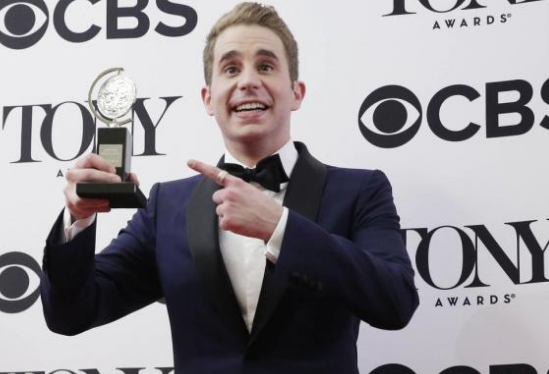 2. Ben Platt and the Cast of Dear Evan Hansen - You already know him as the nerdy magician from the Pitch Perfect movies, but Broadway audiences and musical theater geeks will forever see Ben Platt as the titular character in Dear Evan Hansen, this year's Tony winner for Best Musical. His indelible, Tony-winning performance as a socially anxious teen never left a dry eye inside New York's Music Box Theater, and the emotional music from lyricists Pasek and Paul will continue to play in the hearts of anyone who has ever "felt forgotten." #YouWillBeFound indeed.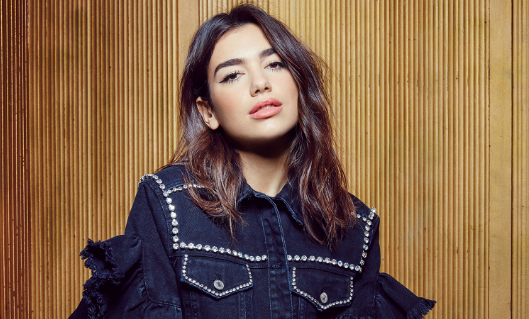 3. Dua Lipa - The London-born Albanian singer-songwriter kicked off 2017 by providing her sultry vocals to Martin Garrix's "Scared to Be Lonely" and is responsible for one of the best pop albums of the year (her self-titled debut), delivering irresistible bangers like "Hotter Than Hell" and one of summer's few highlights, "New Rules," her biggest hit, thanks in part to its highly rewatchable music video. I couldn't have said it better than Esquire's Dave Holmes: "She displays the self-assurance and sophistication of a pop star five albums deep. There is drama and passion, there are no left-field rap breaks or gratuitous guest appearances (save for Miguel on "Lost In Your Light," and Miguel is always welcome)."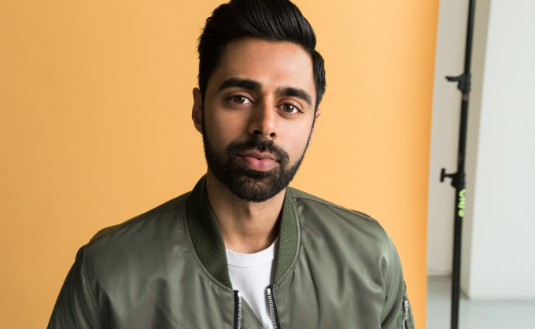 4. Hasan Minhaj - He shined in his insightful and hysterical Netflix special, Homecoming King, and is on the verge of becoming a name everyone will be talking about when it comes to a much-needed voice in comedy. And as the featured speaker at a Trump-free White House Correspondents Dinner, he became a defender of the press with the following rousing speech: "We are here to talk about the truth. It is 2017, and we are living in the golden age of lying. Now's the time to be a liar, and Donald Trump is liar in chief. And remember, you guys are public enemy number 1. You are his biggest enemy. Journalists, ISIS, normal-length ties. And somehow, you're the bad guys. That's why you gotta keep your foot on the gas."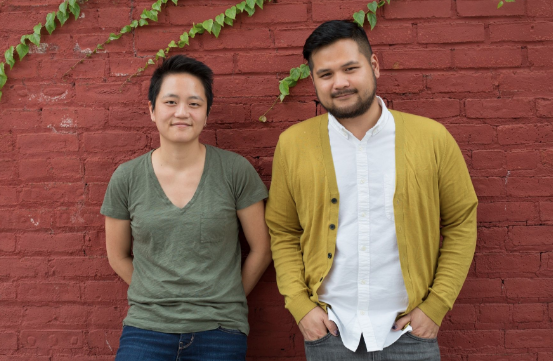 5. Tobin Low & Kathy Tu - The hosts of Nancy, the extraordinarily produced podcast exploring LGBTQ issues from unique perspectives, are a warm, thoughtful, adorable, and funny pair. They provided a much-needed safe space for the discussion and celebration of otherness -- From a study on the widespread appreciation of The Golden Girls to a shocking and insightful look at Orlando's Pulse nightclub shooting one year later...from a fascinating profile on Oliver Sipple, the man who prevented the assassination of President Gerald Ford, to a revealing dive into the Pentagon's secret "gaggle of gays." Subscribe now before Season 3 kicks off in 2018.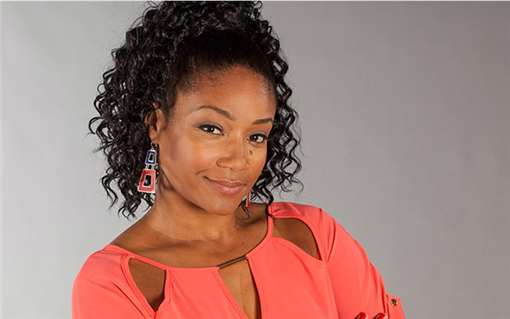 6. Tiffany Haddish - The comic is the first thing people will remember about Girls Trip, the summer comedy about four friends reuniting in New Orleans for one debaucherous weekend. Haddish did more than just steal every scene she was in; she owned every frame before offering us a certain grapefruit-assisted sex tip in what will surely be an iconic moment of the R-rated smash. Cut to the fall where she hosted a memorable SNL and got cast in Kevin Hart's upcoming Night School. As Alicia Keys once sang, "this girl is on fire."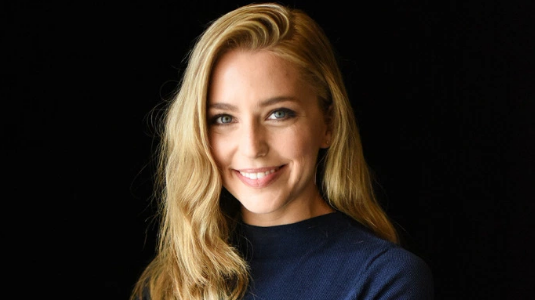 7. Jessica Rothe - The star of Happy Death Day was the true revelation in the surprise horror-comedy hit -- yet another success story for Blumhouse Productions. Rothe, who briefly appeared as one of Emma Stone's dancing roommates in last year's La La Land, carried Death Day from start to finish. We couldn't pull our eyes away from her Tree Gelbman, who transforms from a snotty sorority girl into an amateur sleuth trying to solve her own murder and eventually learning an existential life lesson. Look for her to blow up even more with next year's musical adaptation of the 1983 comedy Valley Girl.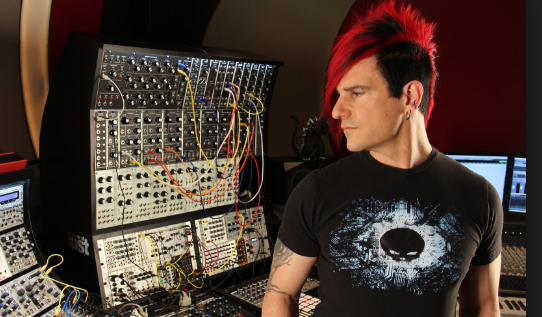 8. Scandroid - If you've ever fantasized about being in your own personal Blade Runner or Tron adventure, I highly recommend listening to the supersonic sounds of Scandroid, the Detroit-based synth-pop craftsman (a.k.a. producer Klayton Celldweller) whose discography is clearly a musical love letter to 80s New Wave. Check out his cover of Tears for Fears's "Shout" on his self-titled debut and then take a spin on his sophomoric follow-up, Monochrome, which includes a not-as-blasphemous-as-it-sounds rendition of Michael Jackson's "Thriller."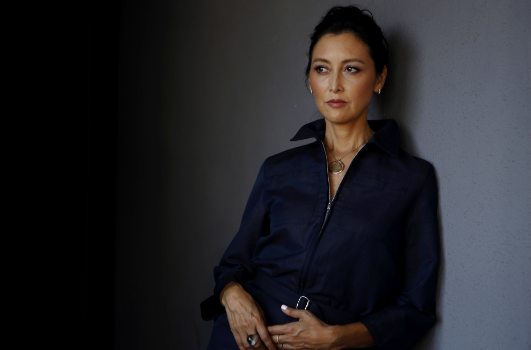 9. Carmen Cuba - If you don't recognize this name, then chances are you aren't paying attention to the opening or closing credits of your favorite movies or TV shows of 2017. Cuba is the casting director responsible for bringing some of our favorite characters to life on both big and small screens. Those awesome, Demogorgon-killing kids from Stranger Things? All her. The adorable Brooklynn Prince in the beautiful The Florida Project? Yep, she found her. Alien: Covenant, Logan Lucky...the list goes on. "Training and/or life experience teaches adults how to leave some of their quirks off the table," she told Variety earlier this summer. "But kids are mostly unable to cover up the things that make them uniquely who they are — and I love that."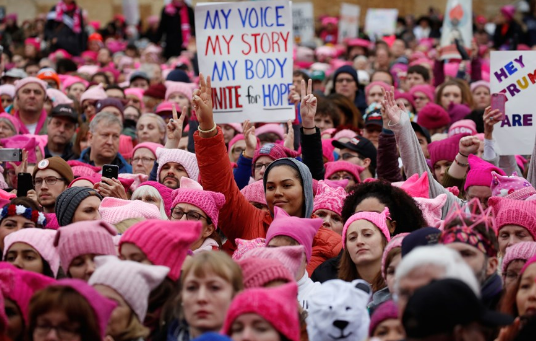 10. All Women - They marched in Washington and in other cities around the world. They spoke up. They refused to be silent. They made history. They regained their power over their abusers. They stood up for what they believed in. They won awards. They banded together on HBO (Big Little Lies) and on ABC (that TGIT lineup). They bought tickets to Wonder Woman in droves. They sang their hearts out. They supported each other. They loved each other. They continued to bring new life into a world that is questionably hard to live in. They helped the rest of us become even more woke.
Calling all HuffPost superfans!
Sign up for membership to become a founding member and help shape HuffPost's next chapter
This post was published on the now-closed HuffPost Contributor platform. Contributors control their own work and posted freely to our site. If you need to flag this entry as abusive,
send us an email
.