I hope that you know that you are my family, the people I care most deeply about and put all of my efforts into lifting up. Today, I'm pretty sure that most of you need to be lifted up. I certainly do.
My eyes are swollen and red. My head is pounding from lack of sleep. I was awake all night, worrying about how I would tell Avery, my beautiful magnificent innocent transgender child, that our world isn't quite as great and loving as I believed it to be mere hours ago.
I gave serious thought to how we could escape this nightmare. Could we move to a different country? Should we stop our advocacy efforts that put us in the spotlight and essentially paint a huge target on us wherever we go? Those thoughts lasted about three minutes before I became angry with myself for even giving them that much time.
As disillusioned as I feel, I still have privilege. I have a home, a loving family, income, access to basic medical care, and a voice. So many others don't. And it's for them — and for all of you — that I promise to make my voice even louder.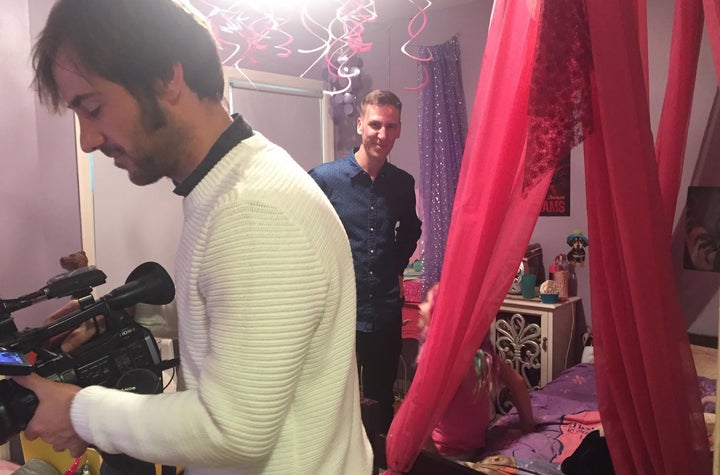 Now isn't the time to give up. Now is the time to band together, to unite as a community. I've seen division between the letters of L, G, B, and T. I've seen division based on skin color. I've seen division based on language, immigration status, HIV status, a history of sex work, between binary folks and fluid folks.
We have a long, long fight ahead of us. Not just for those of us living in the US, either. The fight for trans rights is a global movement. We have sisters and brothers dying across the world, some dying in their efforts to get here, where they feel they have more hope. I going to hold that hope for them as well as hold it for you.
I'm going to fight for the trans women of color who are being murdered in our home towns. I'm going to fight for black lives because they matter. I'm going to fight for immigrants and refugees no matter which spot of land they once called home and which language they speak. I'm going to fight for our undocumented friends who are held in solitary confinement or deported back to places that terrify them.
I'm going to fight for health care clinics that may lose the funding that keeps their doors open and the HIV medications they provide to keep people alive. I'm going to fight for affirming medical spaces, for physicians to be trained in providing competent care, and to reform the gatekeeper model so that trans folks don't have to continually ask others for permission to live an authentic life.
I'm going to fight for the right to safe housing, for job security, and for equal access in all public spaces. I'm going to fight for our kids, to ban conversion therapy nationwide, and to guarantee they feel safe attending school with their peers. I'm going to fight against religious dogma and fear.
The list is long and seems daunting. But if I've learned anything from all of my trans friends, tireless advocates, and other supportive parents, it's that this community is resilient. We are fighters. We are strong. And we are in this together.
Take today to cry. Take today to sit in silence, to hold space for yourself and each other. And then let's start dismantling the systems that have been holding trans people back.
Love will still trump hate. I promise you.