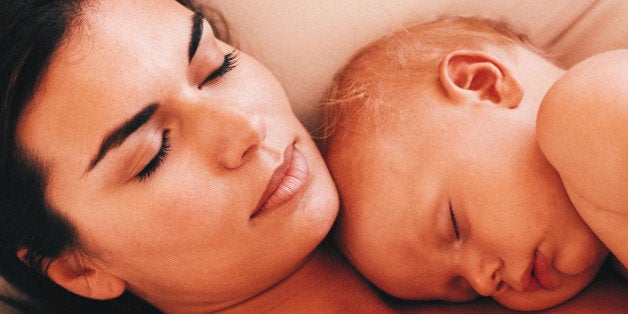 Rakesh Bhattacharjee is an assistant professor of pediatrics at the University of Chicago's Divisions of Pulmonary and Sleep Medicine. In answer to my questions, he shared his insights on the link between breathing and sleep health, social factors that can affect children's sleep, and the importance of teaching your children healthy sleep habits.
How would you describe your research on sleep and children?
My research on sleep in children focuses on complications related to sleep disturbances, namely sleep disordered breathing. Obstructive sleep apnea (OSA) is very prevalent in children, affecting 2-10 percent of all children, and accordingly we have begun to uncover the role of disrupted sleep using OSA as a model. My research examines how sleep disordered breathing is detrimental to children's health including manifesting in neurocognitive, behavioral, inflammatory and cardiometabolic morbidity. Concurrently my research is examining the efficacy of certain treatments in sleep and OSA as I feel that given the detriments of disordered sleep, it is imperative to understand how treatment succeeds and how treatment falls short.
What challenges do children today face in achieving optimal amounts of sleep, and what consequences does a lack of sleep have on children's health?
The challenges of today's children are largely age dependent. Certainly the developmental status is related to a child's age. For instance, the issues that pertain to a toddler learning to sleep are very different from those of an adolescent. That being said, many of the forces of today's current societal trends impact all children. For example, television, video games, smart phones, tablets have all been recently identified as agents that frequently disrupt a child's sleep, including leading to total sleep deprivation.
Lack of sleep and/or poor sleep quality are linked to a plethora of disruptions to a child's health. For example, poor sleep quality and/or sleep deprivation are linked to neurocognitive and behavioral disturbances so significant that they can impact how a child performs at school. Lack of sleep is also linked to poor quality of life in children. Sleep deprivation is also associated with obesity and ingestion of fatty foods through regulation of certain metabolic hormones. Finally, sleep deprivation and/or poor sleep quality are linked to stress and inflammation, which may trigger cardiovascular disease in children.
How can parents help their children learn the importance of sleep and practice good sleep hygiene?
The first step for parents is recognition of the importance of sleep and to inquire about how to improve their child's sleep habits. Equally, as the child's development advances and the child becomes more autonomous, children, in particular adolescents, also need to appreciate the importance of their sleep and sleep hygiene. Increased awareness of the need for sleep lends to the need for health care providers to educate patients and their families about how to better their sleep. Given the novelty of sleep as a medical profession, there is a significant need to have health care providers learn how to facilitate education of good sleep hygiene to their patients, and this includes children.
What is the connection between cardiovascular health and sleep?
Many recent studies in adults with sleep problems, including OSA have shown that OSA is related to hypertension, cardiovascular morbidity and mortality. The mechanisms explaining this link include the physiological consequences of sleep disruption, but also includes the physiological consequences specific to OSA.
In children, there is a dearth of parallel research. However many preliminary studies have supported cardiovascular dysfunction in the context of pediatric OSA. Sleep deprivation is also associated with childhood obesity, which in itself is linked to cardiovascular disease. The studies in children are especially concerning as children are developing and any insult to a developing organism may lead to long-term morbidity. Seeing that cardiovascular disease remains a leading cause of death in Americans and that many Americans are dying at an earlier age related to cardiovascular disease, any strategies to prevent the onset of cardiovascular disease in children, including measures to improve sleep, may play a substantial role in improving health through adulthood.
Related