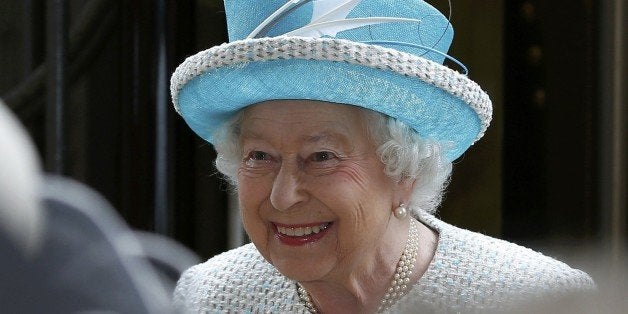 Did you obsess about someone in your childhood or teenage years? Someone in the time before the Internet that you idolized with posters, newspaper stories or color photos from a newsstand magazine? Maybe for you it was Elvis Presley, the Beatles, Audrey Hepburn, Natalie Wood, members of the Rolling Stones, Jim Morrison, Bruce Springsteen? Or perhaps it was a sports personality.
My obsession started with a photograph and it led me in directions that fed my love of history, my desire to read, write and ultimately travel. What? Not possible. No childhood obsession could do all of that, you say. Yes it could.
When the June 15, 1953 issue of LIFE magazine appeared on the coffee table in our home, I asked my mother about the queen on the cover. All little girls know about princesses and queens from having read fairy tales. I knew about Cinderella and Snow White, but who was this lady? When my mother told me her name was Elizabeth, that sealed the deal. She had my name and that sent me on a long and fulfilling journey.
And if you find that laughable, I get it. Being super-interested in someone, reading about them, cutting photos of them out of the newspapers and making a scrapbook with those photos -- it's all part of the obsession. Most of my peers waited a bit and then fell in love with Elvis (his first recordings occurred in the same year as the coronation above). I never cared about Elvis. And though my knowledge of rock and roll was wanting, I knew my history.

Searching the library for books on QEII led me to books on Elizabeth the First, who ruled England from 1558 to her death in 1603. The floodgates opened and I read about Henry VIII and the Tudors, then Spanish and French royalty and the wars fought, won and lost. The role of the United State's independence from England and the settling of this new nation also figured in my reading. And when traveling and looking at a map of the U.S. I could easily find the names of English people and places: Jamestown, New England, New York, Maryland, Elizabeth City and Virginia.
An amusing story accompanies Virginia. I was in grade school and we were reading about the American colonies. One day, I remarked to my mother that Virginia was named after Elizabeth the First, the Virgin queen. "But she was no virgin," I said. My mother stared at me. She believed I was her innocent daughter. And I was truly innocent of sex and all its ramifications. I remarked that Elizabeth the First was no virgin, because my definition of the word was garnered from my Catholic upbringing. To me, calling someone "Virgin Mary" just meant they were good and I knew QEI had waged wars and hung folks. But the comment to my mother immediately led to "the sex talk." Ah, more floodgates opening.
And what did I want for Christmas one year more than anything? A 250-page work of black and white and color plates of QEII and her family -- entitled Undoubted Queen. It remains a precious possession that my mother found in the Marshall Field book department. That Christmas, I was one joyful kid.
Of course the next step after reading and researching was writing. In middle school, I wrote to the queen, addressing the letter to Queen Elizabeth II, Buckingham Palace, London, England. The letter got there. Why wouldn't it? Her picture was on the stamp I used! There was a long waiting period for an answer. I had asked for a favor, one I am sure was asked many times. I wanted to be Prince Charles' pen pal. He was a bit younger, but I imagine I had dreams of becoming his princess. I got a lovely reply on beautiful Buckingham Palace stationery. Though the content was a form letter, it was signed by Lady Rose Baring -- a real person. Years later, I found her obituary on the Internet: Rose Gwendolen Louisa McDonnell, courtier: born London 23 May 1909; Woman of the Bedchamber to the Queen 1953-73... married 1933 Francis Baring (died 1940; two sons, one daughter); died Swindon 2 November 1993.
And though there was always much reading and discussion of books going on in my home, it is also quite possible that my QEII obsession led me to major in English in college and to become a secondary level teacher of English. There isn't much distance between British history and English writers who have influenced American literature -- we speak the same tongue, though it's always amusing to draw comparisons between what the Brits call something as opposed to our word: "boot" for trunk and "lift" for elevator, to name two common ones.
And of course I got myself out of bed in the middle of the night to watch Prince Charles marry Diana Spencer. The confusion and sadness that followed kept me checking on the Royal Family so that I have photo books of Diana tucked away with my QEII books and a plate that commemorates her marriage to Charles.
Early in my life, I realized that I'm fortunate to be me and not some princess trying to live in the glare of publicity. I did meet a woman online who actually had a worse obsession. She wrote a book about her journey from the U.S. to England in the hopes of marrying a prince. Her plot failed. But I'm guessing that I am not alone -- that there are others like me who got on the QEII journey because of curiosity and interest and stayed there. If you are one of those people, comment. I'm certain I've met you in English gift shops as we purchase a memento of the royal family, something we could afford, something that smacks of a long and amazing history.
Calling all HuffPost superfans!
Sign up for membership to become a founding member and help shape HuffPost's next chapter