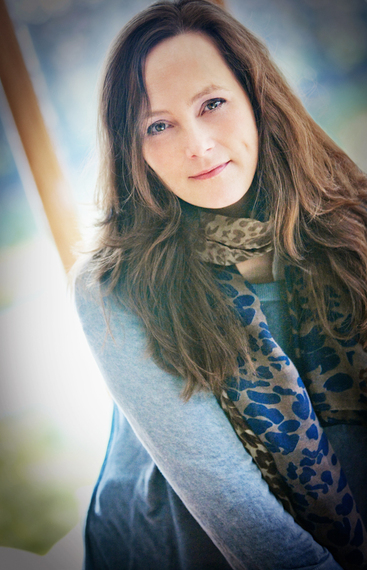 "Resilience is that ineffable quality that allows some people to be knocked down by life and come back stronger than ever. Rather than letting failure overcome them and drain their resolve, they find a way to rise from the ashes." Psychology Today
I think it's fair to say that I've had my share of knocks over the years. Falling out with my boss despite being recognised as a talented individual in my field, started the ball rolling. But what then followed was a cascade of life-changing heartbreaks. The loss of a baby, divorce, the tragic death of parents to accidental death and suicide meant I had no choice but to develop strategies to deal with these challenges and find my way out of the ashes.
In my quest for ways to cope, I spent the next 10 years studying numerous therapies, coaching and energy practices and I discovered that amazing results could be achieved if people employed resilient techniques to counter those moments of high pressure. Enabling people not just to recover from stress and tension in the physical body, but to create a deeper and longer-lasting transformation, practical skills could be learned in order to apply stress relief, gain energy and re-address inner balance. And right there my new career was born.
Founder of the Resilience Formula which provides resilience training and coaching solutions to the corporate and military sectors, I have also opened a private practice which offers Tai Chi QiGong classes, coaching, stress relief and wellbeing programmes. Both businesses embody my philosophy 'keeping pressure positive' and over recent years has allowed me to meet some truly inspirational people.
Nicola Horlick, an investment fund manager and author of Can you have it all?, has been described as 'City Superwomen' and yet has experienced many challenges herself, including the devastating loss of her 12 year old daughter, Georgina to Leukemia. Nicola recognises the benefits in implementing stress resilience techniques in both personal and work related situations and as a result is joining me at one of our Women in Leadership Resilience Debates in October. These debates are attended my both men and women to discuss the challenges they face, either as managers of women or women who are struggling to achieve their goals, or people like Nicola who share stories of their high-pressured experiences and how they have overcome them.
One of the biggest challenges I face on a day-to-day basis is getting people and organisations to recognise the detrimental effects stress can have on an individual's health and wellbeing. Experiencing constant headaches, snapping at everyone around you or suffering from sleep deprivation, are just a few of the symptoms that unfortunately many people don't associate with stress. However, ignoring these symptoms can lead to more chronic diseases if not addressed. I developed an auto-immune disorder due to the stress I had endured, but it was only once my life started to settle down, about 2 or 3 years later, that the disease showed up!

At work, there is a real stigma around the word stress. Employees admitting to stress, worry that they will develop a reputation of weakness, being labelled as one who can't cope with too much responsibility and as a result severely affecting any potential career opportunities. This is where organisations need to step up and offer more support, implementing a wellbeing programme and providing confidential help for those in need. Of course, if employees received stress resilience training as part of a wellbeing programme the potential need for more serious interventions down the line would hugely reduce.
Large corporations such as Legal and General and KPMG as well as the US Military and the Royal Military Academy in Sandhurst are running successful wellbeing programmes, but there is still a lot of work to be done to increase the awareness of this effective approach to stress. Personal resilience is arguably the most important resource for coping well during challenging and high-pressure situations. Like many aspects of your health there needs to be a constant spotlight on your resilience, improving it daily until the day you die so that you know how to re-balance yourself consciously and unconsciously after stretch situations.
It's so easy to forget how much control we can have over our lives. We can become so focused on finding reasons why we can't do or have something that we become blind to the small adjustments we could make in our lives to create opportunities. We either make ourselves miserable or we can make ourselves stronger - the amount of effort is the same.
This was really brought home to me recently in the coaching I did with a client. He had committed to a job that required long hours travelling and meant he had to give up playing in a band as he couldn't get to rehearsals and performances. By re-focusing his outlook David found a new musical outlet and a new enthusiasm for his business.
It's a great reminder that there are always possibilities, it's just how you go about finding them that counts. I truly believe that in the 21st century, change is the new norm and resilience is the new skill.
Pioneers for Change is a seed-bed for innovative thought. An activator of personal potential. A catalyst for collective energy. A community to drive social change.
Our annual, international Fellowship is open to anyone aged 28 - 108 years old. We gather changemakers - a business person, a community person, an investor, a thinker or doer - who are willing to harness their talents, energy and resources as a force for good. 2016 dates available soon. Pioneers for Change is an initiative of Adessy Associates.
About Julie Courtney:
Businesswoman, mother and second time wife, Julie Courtney is founder of two successful businesses. The Resilience Formula provides resilience training and coaching solutions to the corporate and military sectors while the private practice, The Stress Solution and Energy Clinic offers Tai Chi QiGong classes, coaching, stress relief and wellbeing programmes tailored to individual needs as well as group training days and retreats.
Having had a highly successful corporate career in the city, Southeast Asia and the Middle East, Julie combines her professional background with rich life experiences which enables her to work with a wide range of people from City bankers, stay-at-home mums, young adults trying to leave gang culture behind, to those recovering from cancer and/or considering a life change and wanting some support during this process.
Calling all HuffPost superfans!
Sign up for membership to become a founding member and help shape HuffPost's next chapter