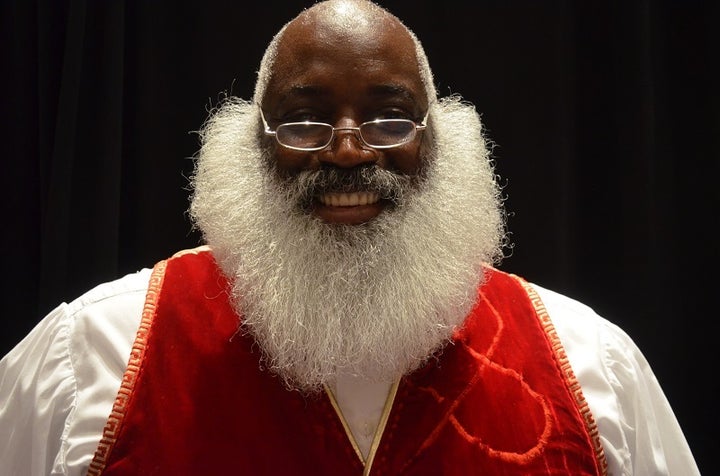 Diversity and representation, as we all know is a major issue especially as it relates to the tech industry and the products that are created and who exactly they represent! One particular startup founder wanted to tackle this in an area that most people are overlooking, Santa Claus, yes that's right I said Santa Claus. As a kid the image of Santa Claus as this big jolly white guy coming down the chimney didn't fully resinate with my brother and I, for one we didn't have a chimney living in Florida, and two why couldn't he look like us, or my hard working parents.
Meet Amber Ravenel, the founder or the Black Santa App, released just in time for the for the 2017 holiday season. Black Santa, released by The Ravenel Agency, allows users to receive a video message directly from Santa. This is ideal for children who are unable to see Santa in person or may need some more time with Mr. Claus. It's the perfect way to get into the Christmas spirit and entertain loved ones.
When I heard about this app, I did a quick google search because I couldn't believe that this was the only black Santa app...and it was 😩🙌🏾 what I also found in an 2015 marketplace article was that there was a shortage in African American Santa's nationwide according to Dee Sinclair the founder of The Real Black Santa who has also served as a Santa for over 14 years.
This ingenious idea to develop a diverse Santa Claus video app is the brainchild of The Ravenel Agency CEO, Amber Ravenel, after her niece refused to believe that Santa could look like her. "This is so exciting," she mentioned. "When I grew up there was only one type of Santa, and no matter where I went they always looked the same. Not one looked like me or anyone in my family. As our society becomes more and more diverse, I think it's crucial that there is diversity and inclusion in all aspects of life, the tech tools we use and that should include Santa Claus as well."
This revolutionary app is projected to make waves in the marketplace. The Ravenel Agency has plans to include different genders in addition to more ethnic groups in the very near future. The message is prerecorded and encourages children to be good for the holidays. It is now available on the iTunes store for $2.99.
To learn more about the Black Santa app, or to download visit
Please download: https://itunes.apple.com/us/app/blacksanta-santa-video-call/id1324659509?mt=8
Related
Popular in the Community