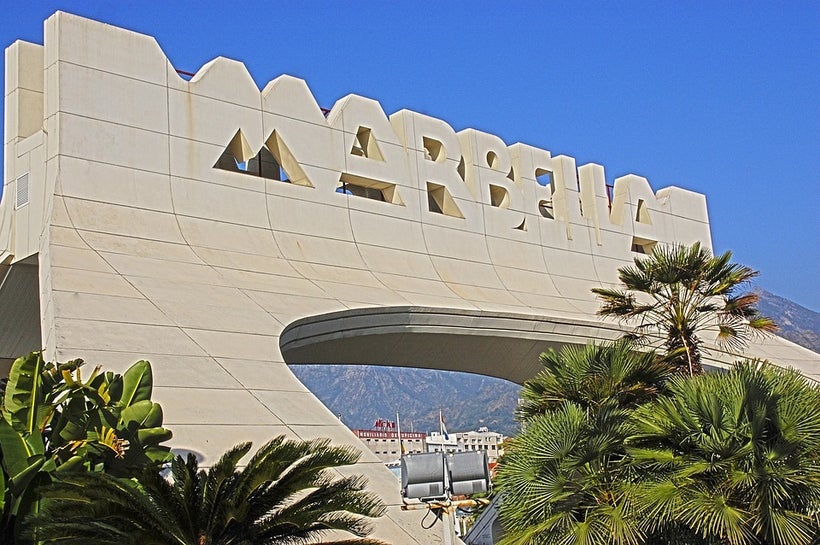 In the days when people used to talk about one of the most popular cities in the world, how many pages could you fill up with details and stories about the most glamorous beach resort in the world? How many celebrities have strolled along its beaches? I want to show you MY city, the city that I chose to live in 20 years ago and, if I had to choose again, I would not hesitate for one single moment in choosing this one again. But what is Marbella REALLY like? Many years ago I did a television interview for an important Spanish TV channel, which wanted to show the luxury, the parties and what I used to call the "Rock & Roll", which showed the more, well, tacky side.
This how my introduction began: "Marbella is mad, Marbella is serious, Marbella is fun, Marbella is luxury, Marbella is strange", and you will see how I will show you each one of these Marbellas, I will tell you chapter by chapter, and I will reveal the best kept secrets of this city.
For me the greatest attraction, not to say luxury, is its climate and its natural flora and fauna; everyone knows this, of course, it's something everyone talks about, but you cannot but feel it when you come to spend Christmas here and you don't understand how, but suddenly in the middle of the European winter you find yourself sitting in a beach bar in your swimming costume, or strolling along the sea shore.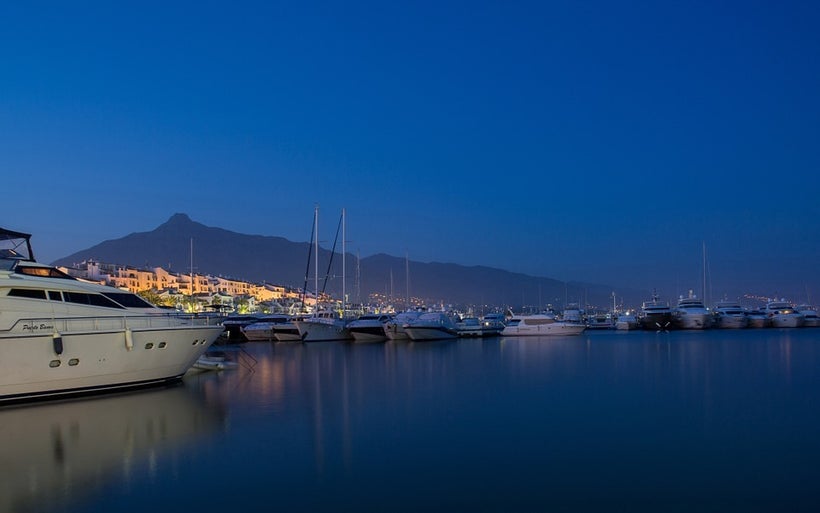 If you are a "foodie" no doubt another of its greatest attractions is the food! Which is not just limited to the typical Mediterranean cuisine (which is fantastic, of course). It is incredible how such a small city can offer such a large, quality selection of the greatest cuisines in the world. Where else will you find, in a city of just 140,000 inhabitants, no less than 4 restaurants that have been awarded Michelin stars?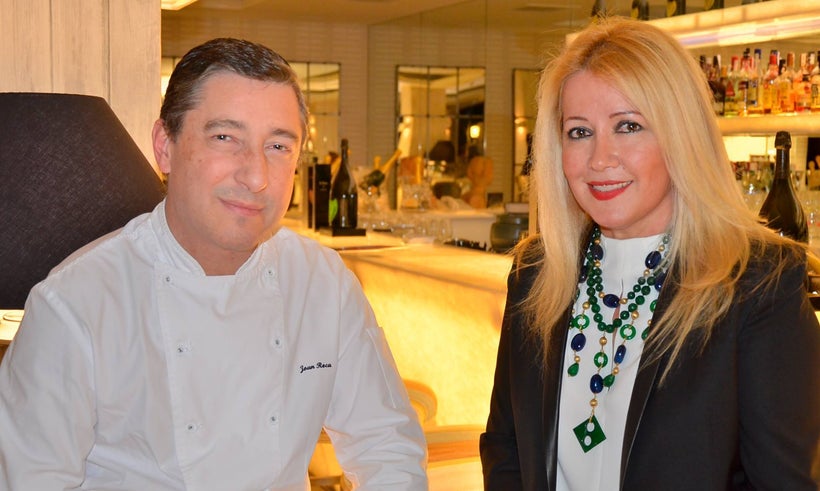 And what about the world of sport? Where else in the world can anyone one, but I mean just anyone, who happens to be just wandering around in the area, permit themselves the luxury of having a tennis lesson with a 4 times Grand Slam winner such as Manolo Santana?
But what if you are a shopping fanatic? I don't think that there is a better place where you can find all the most luxurious labels of the world - and I am NOT telling a lie - that happily blend together with local and ethnic flea markets where items from all over the place become an essential part of your outfit (thanks to our proximity to Africa), multi-labels from the coolest and less known designers, AND not we mustn't forget our excellent shopping malls, such as La Cañada, Marina Banús or El Corte Inglés.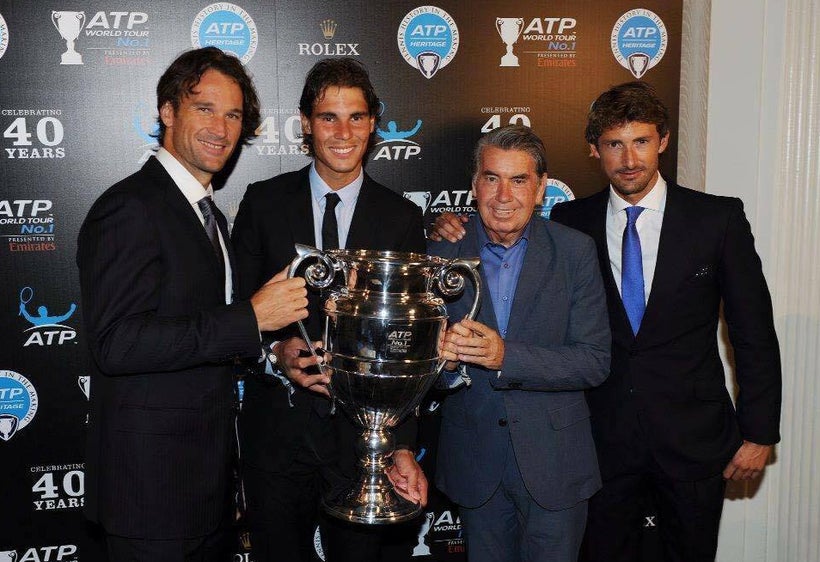 Now to what is undoubtedly the greatest luxury, its people! Happy people, open-minded human beings, thanks to its cosmopolitan structure, where we all seriously believe that we are a unique part of the same community.
But is there a different Marbella? The city of the empty minded extravagance of ignorant and bigoted millionaires, of mayors with doubtful taste and dreadful reputations. Yes, there was all that, but it is now so long ago. Today's mayors are not what they used to be, thank God! After the scandals when we, the citizens of Marbella, found ourselves surrounded by these lowlife, corrupt individuals, who left the property market in the city in a state of absolute chaos, when a whole series of illegal activities were eventually unmasked.
That Marbella ceased to exist a long time ago.
With regard to the millionaires and their eccentricities, some of them are educated, or shall we say, civilized, and some not, like anywhere in any country, but they are oblivious of, and unaffected by, crises, financial or otherwise, and this is of course good for the city's businesses.
For those who long for the past, I believe that we are living in one of the best times, almost like the new Golden Years of a city which refuses to allow itself to be left abandoned on the second level, so to speak.
Emblematic hotels such as the Marbella Club have vouched for, and still vouch for, and will continue to vouch for, good taste and luxury but at the same time, without making too much of a fuss about it!
I will begin this series of articles by revealing some of the best kept secrets of this hotel that has been frequented by kings, presidents and film stars.
Herewith a brief interview with the director of Marbella Club Hotel, Julian Cabanillas.
I would love to know one of the Hotel's secrets, one which is not publicized, one which very few people know about.
To begin with we grew our own delicious salads, fruits and vegetables, but at the time it was more difficult to find good beef. When we went to the butcher he said, "If I sell you twenty filets what do I do with the rest of the animal?" Looking for a solution, Prince Alfonso went to the Ritz in Madrid and asked for the address of their butcher. "He was called Blas and every day for years Mr. Blas would put the best cuts of fresh beef on to the plane in a box and either Alfonso or Count Rudi would go to the airport to pick up the meat."
Do you have any good stories, about celebrities who have stayed here but that we really don't know anything about??
From the very beginning protocol was confined to barracks at the Marbella Club. Prince Alfonso would remember with particular fondness a visit by the Duke of Windsor, the man who had been Kind Edward VIII of England who but had given up the English throne to marry the woman he loved, American divorcee Wallis Simpson. The Duke of Windsor arrived, and at that time the club was full of about sixty really good friends, so Conde Rudi told them that he was giving a dinner at the Beach Club for the Duke of Windsor, and he asked them if they would like to come along. Conde Rudi told the Duke that he would collect him at 9.15 p.m. and he told the other guests to arrive at 9.00 p.m. So everyone dressed up in blue suits and ties looking like serious businessmen and the Duke and Duchess just took one look at them - the Duke was wearing a red and white Hawaiian shirt - then he said, "Alfonso, I have to go quickly back to the bungalow". So Conde Rudi took him back to the bungalow and he changed into a dark blue suit and they went back again. They came over to the terrace and everyone had seen the Duke of Windsor with a colourful Hawaiian shirt, so they all had taken off their jackets and ties! Anyway, they all went down to the Beach Club and the Duke was so funny because he took off his tie and threw it into the pool and then he took off his jacket and everyone applauded. That was what made him come back again and again, because he felt at home. People respected him but at the same time made him feel comfortable.
We know Marbella Club's past, we are living its present with great intensity, but what are the plans for the future??
The hotel continues to upgrade everything: products, facilities and services. Recent improvements and refurbishments include the unveiling of the majestic six-bedroom beachfront Villa del Mar, the opening of the new 5,000 square meter Kid´s Club designed by Minimec and the upgrading of the guestrooms and suites by the well-known interior designers, Ezralaw Kamini and Jean-Pierre Martel. The hotel also refurbished the Grill Restaurant and redesigned the delectable Champagne Bar.
Since the beginning of 2016 the Marbella Club Hotel, Golf Resort & Spa has been offering its guests a new vision of wellness that enriches and strengthens its place as one of the best luxury resorts in the world. This concept, based on Mediterranean principles, healthy cuisine, activities, effective medical, holistic, therapeutic and thalassotherapy programs has been a great success among its guests. The cornerstone of its wellness programs is the Mediterranean diet. The Marbella Club Hotel has always emphasized it as being the healthiest and most effective plan for weight maintenance, wellbeing and anti-ageing. In fact, the Marbella Club's healthy menus are designed by our expert dietitian and executive chef to ensure that gastronomy and nutrition work together in harmony, and that guests can expect to feast on grilled sea bass, delicious seasonal salads drizzled with organic olive oil, and sun-kissed fruit. In order to complete its wellness programs the Marbella Club Hotel has recently decided to contract the services of one of the most respected nutritionists in the UK, Amanda Hamilton, who has created 5 programs exclusively for the Marbella Club.
We are also working on several projects that will enhance our main reception, Prince Alfonso Lounge, parking area and swimming pool at the Beach Club. We will also be adding a new Villa to our inventory by winter/spring 2017, called Villa Añil.
Calling all HuffPost superfans!
Sign up for membership to become a founding member and help shape HuffPost's next chapter
This post was published on the now-closed HuffPost Contributor platform. Contributors control their own work and posted freely to our site. If you need to flag this entry as abusive,
send us an email
.