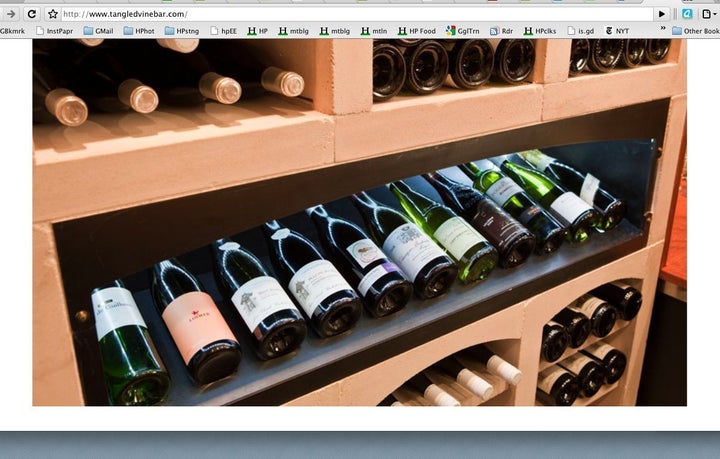 Everyone has a secret travel spot. A hidden beach, a tiny mom-and-pop restaurant, a charming town in the mountains. Often we don't want to tell anyone about our secret spot for fear of ruining its magic. But it's the job of a travel writer to uncover new places and tell the world about them, and often a place deserves to be discovered.
My secret travel spot is the tiny village of Prepotto, a place without a streetlight, a post office or even a shop to buy food in. Tucked along the Italy/Slovenia border about a half hour outside of Trieste, it's not even the only Prepotto in the region -- a town less than twenty miles north holds the same name. But while Prepotto is quiet and hidden, it does hold surprises. For starters, the town is home to three world-class wineries and a lovely agriturismo perfect for spending a tranquil night in the countryside.
The area, part of the region of Friuli-Venezia-Giulia, is called Carso and known for its rich red soil and delicious wines. Here I met the Lupinc family, who started the area's first agriturismo in the 1970s. An operating farm and winery, Lupinc also has a guest house with four charming rooms. Built on the side of a hill, the views stretch over vineyards and valleys as far as Trieste and the Adriatic Sea. After a long day of wine drinking, we would retire to the balcony outside our room with a bottle of local wine and luxuriate under the stars. In the morning, we strolled over to the dining hall where the family made us a breakfast of local cheeses and homemade sausages and cured meats, while we sat under towering trees at large oak tables, their friendly dog and chirping birds keeping us company.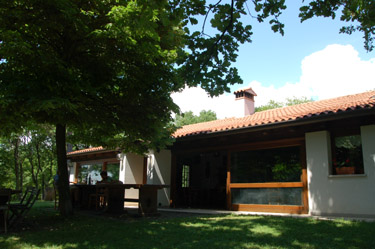 During the day, we explored the town's three wineries, each making terrific wine though in very different environs. Edi Kante's winery looks like the Old West, with piles of rock scattered about and a flock of chickens clucking behind a wire fence. But descend into the building and something much more unusual reveals itself. The winery is carved three stories down into limestone, a circular staircase leading us deeper into a cellar that could have been a James Bond supervillain's lair, adorned with winemaker and painter Kante's dazzling canvases. The best Friuli wines, which are predominantly full bodied whites, are elegant, well structured and pure expressions of the terroir, especially in the barren, rocky Carso. Edi Kante's wines are among the finest, from the international grapes such as Sauvignon Blanc and Chardonnay to the aromatic, indigenous Vitovska and Malvasia.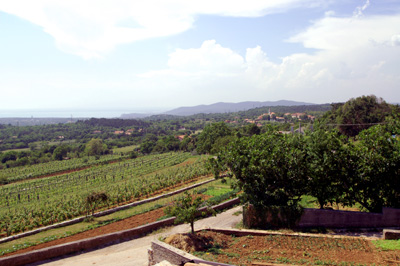 Almost next to Lupinc is Zidarich, a winery that was in full expansion mode when we visited. Boasting a new tasting room and ever-deeper cellars, Zidarich is hidden behind a heavy wood gate that seems more like the entrance to a house. But winemaker Benjamin welcomes you to the winery with gusto, bringing you through the tasting room to a suddenly expansive view. He shows off well made whites -- try the Prulke, a blend of Malvasia, Vitovska and Sauvignon Blanc -- and a few reds as well. Nearby, Sandi Skerk maintains his family's vineyards. Sandi once was an engineer but he missed the farming life, so he threw himself into the winery with the goal of showcasing the region's true expression through wine. The results include some excellent whites that are perfect for the long summer days, not to mention a night on the balcony at Lupinc.
Few Americans visit this picturesque area, which is quaintly rural yet easily accessible from Venice or Trieste, so I'll share this one secret with you. Tell them I sent you.