People often ask me if I go to writers' retreats.
I never have and I've never wanted to. That's because I live in one.
The house I bought 30 years ago in a heavily-treed subdivision may be surrounded by roads with serious traffic (for our area), but it's dead center and you can't hear any road noise whatsoever. There's also very little traffic on the streets themselves, sometimes none at all.
What you can hear is bird song. And yes, lawnmowers in the Spring; leaf blowers in the Fall and snow blowers in the Winter. But for someone who grew up in New York, that's close to silence. For a few years I even lived in Queens directly under a flight path to LaGuardia Airport, and sandwiched between the roar of the Long Island Railroad and the craziness of Queens Boulevard.
From my study window, I have a view of a tall, graceful gingko tree. If you don't know ginkgoes, they have succulent fan-shaped leaves that turn a Napoleonic yellow in the Fall and can drop all in one day.
I can see the gingko down at the base of the driveway while I write, and while I make corrections on printed-off manuscripts sitting in my reading chair. It's just one of the majestic trees around the house, but the one I see most often. It symbolizes home for me.
It always reminds me that this is where I became an author, not New York.
This is where I've taken root.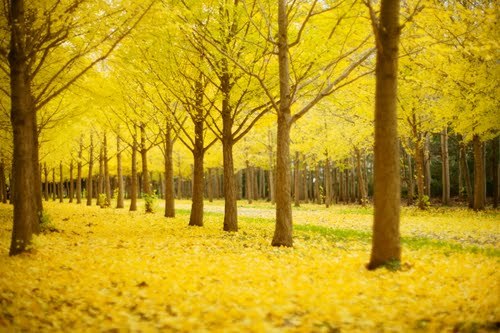 REAL LIFE. REAL NEWS. REAL VOICES.
Help us tell more of the stories that matter from voices that too often remain unheard.