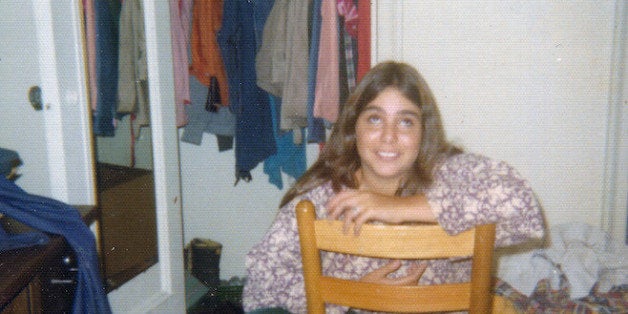 I was 15 and growing up on West 99th street when Etan Patz first showed up on my kitchen table's milk carton. Etan's murder trial began three weeks ago and I found myself Googling that milk carton picture. Etan's red on white (super hero? Or are they soccer-themed?) pajamas can still send a quick jolt to my gut; my synapses snap back to my 1979 New York. I am surprised at how familiar those pajamas look.
The night before the trial began, I happened to catch an unrelated ABC News segment declaring that "old school parenting may be making a comeback." ABC reported that in Maryland, Child Protective Services is investigating two parents who let their little kids roam around on their own. These are not thoughtless parents. These are parents who want to encourage self-reliance, confidence and independence in their young kids. And they're letting their kids walk the walk, unsupervised, as it were.
It's called "free-range parenting" -- or, depending on which side of the mommy wars you're on, it's called the worst kind of parenting ever. In a recent Times article, ("Parenting Advice From 'America's Worst Mom,") Jane Brody writes about Lenore Skenazy, whose free-range methodology earned her the title of America's Worst Mom. It also earned her a book contract and now a new reality-intervention TV show called "World's Worst Mom," in which she fixes "paranoid, high-strung parents."
But, as Joseph Heller wrote in Catch 22, "just because you're paranoid doesn't mean they aren't after you." In some inescapable, immutable way, I envision Etan in his pajamas whenever the subject of stranger danger comes up.
Now that my daughter is in middle school, I can't actually believe how free-range my own childhood was. It was Manhattan in the 1970s and the going parenting style was more careless than philosophically free-range. More lazy than laissez-faire. My mom was not a World's Worst Mom, but she wasn't purposefully giving me the gift of independence and self-reliance. She was, just like all of my friends' parents in the '70s in New York, divorced -- or soon to be divorced, working full time, distracted, loving and perhaps too gullible.
In the 13 years that I have been a parent, I have read my share of Facebook recriminations of helicopter parents. I've read commentary by moms who rhapsodize about their own childhoods and tsk tsk today's coddlers and hoverers. "When I was a kid..." -- goes the fond memory -- "we would disappear all day and the only rule was come back by dinnertime."
When I read these gloating musings, I bristle. These parents were probably raised in suburbia, I think, sneering to myself a tiny bit. I'm contemptuous of these contemptuous parents with their Rockwell-esque reveries.
Still, I do see the merits of long-leash parenting. And free-range is fine -- for organic farms. But why do city chickens cross the road? In my experience, it's usually to get away from the creepy guy who is leering and clucking at me just when I'm starting to develop breasts.
For the most part, New York was a wonderful playground and I certainly wasn't a fresh air fund kid. I went to a small, progressive school where the teachers were nurturing and creative and our free-range weekends usually included my best friend's mother's credit card. When, in 1977, we found out that Claudia, our spanish teacher, had been stabbed seven times and died on the Lincoln Center subway steps, that went with the territory; to us, the Big Apple was the best city in the world, yet no one was really safe there.
My own "Old School" childhood also included getting mugged a lot right near my old school... and trying pot by the time I was my daughter's age. And shoplifting. In another year or two, my kid will be the age I was when I was getting served in bars near my old school.
Many of my schoolmates are now Facebook friends and we can easily share group memories of precocious times in our magical, dangerous city. I imagine many of us are taking a second, incredulous look at those years now that we are parents of kids that age. I know I am. Some have posted pictures from "Dirty Old 1970's New York City," a Facebook page devoted to photography from "the dirty, old, affordable, real, honest, gritty, rough and tough New York City of the 1970s." Man, was it a scuzzy place.
I now live in the Mission in San Francisco, which is a mix of swank and scuzz. There are double decker luxury Google and Apple buses parked right near my Bart stop, where the escalator is often broken due to public urination. Hipsters live on their iPhones and derelicts live out of their supermarket carts.
Some blocks in The Mission today look like dirty old New York of the 1970s. And although my daughter is now in 7th grade, I still don't want her to walk one block east from our house alone because she'll have to pass the gauntlet of loitering men in front of the lotto and booze (and milk) store.
Needless to say, it's been difficult for me to land my black hawk helicopter. I know it's time. But it's hard not to think about Etan.