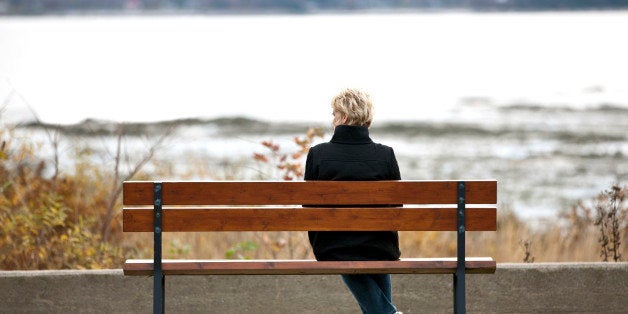 It's quite difficult to find the right words to pour out in the sharing of a loss so tragic. My son died so I could live. Those words pierce my soul with a pain so deep, I can taste it.
In March of 2008, my husband and I were overjoyed at the revelation that we were expecting yet again. This unborn child would be happily added to the four precious boys that already filled our home with laughter. This time I was extremely nervous after experiencing an early miscarriage only weeks prior. Within days of making my eight week appointment, I called and asked if I could come in sooner due to the fear that encompassed me. They completely understood and had me come in at five weeks gestation. When evaluated by ultrasound at that appointment, the doctor found a bleed in my uterus directly above the placenta -- this was NOT good news! As I was monitored closely by my physician from week 5 to 19 weeks and 3 days, ultrasound confirmed a continued bleed that wouldn't surrender. It had created a blood clot that grew atop the placenta.
On the night of August 2, 2008 I was rushed by ambulance to the hospital in debilitating pain. Without warning, a placental abruption took place. Due to the continued bleeding throughout the night and early morning hours, my body was beginning to clot the blood throughout my entire body. In the late morning of August 3, 2008, I was told that I had a condition called Disseminated Intravascular Coagulation. My doctor told me that they needed to get the placenta out immediately. Labor needed to be induced. I debated my physician and every specialist that I could regarding any other options that were available. There was nothing I could do to save the life of my little boy. It was out of my control.
Labor was induced in the early afternoon and he was born alive at 8:45 that night. I shared 15 priceless minutes of life with my newborn son in my arms before he was delivered into the arms of his Heavenly Father.
The memories that I am to hold of my son are few. I watched him grow throughout the weeks on the black and white screen of an ultrasound machine. His little legs and arms were longer every time I got to see him. I was in awe of his tiny fingers as they waved and his tiny feet as they danced within me. Those special moments of watching him grow, have become the engraved images upon my heart. The gentle kicks and nudges are memories safely nestled within the deepest depths of my soul.
When arriving back home after spending five days in the hospital, I remember sitting at my kitchen table at night surrounded by darkness, with only the light from the computer illuminating my tears. With everyone sleeping, I searched for other stories like my own. I found nothing. I continued my search for months. I found other stories on loss, but not a story that was like mine. My son died so I could live. That was the hardest sentence in the world for me to speak/write.
How did I take the pain that consumed me day and night and turn it into something beautiful and bring healing to my soul? I created a blog and began sharing my heart, using words to put color to my wounds, with anyone who would listen.
I couldn't conceal my pain.
It was a healing balm as my wounds began to scar.
After writing on my blog for a couple of years, I had an overwhelming feeling to write a memoir of my experience and his short life... his story. I needed it to be known that he was here. That I had another son that didn't walk among the group of boys traveling with me through the grocery store, park, church, family outings, during the celebration of holidays, etc.
And that's just what I did.
I wrote a memoir -- Isaiah's Story.
I sat on a hard wooden kitchen chair night after night and typed until I couldn't keep my eyes open. Tears streamed down my cheeks, leaving puddles upon my lap. I completely drained every ounce of my spirit within those pages.
I brought his death to life.
Isaiah's Story chronicles my emotionally traumatic journey through the personal struggles that I have faced, mixed with the beautiful hope that I cling to. I walk you through the beautiful moments that led up to the 911 call, the devastating news of having to induce, labor and delivery, the 15 minutes of life I shared with Isaiah, the last goodbye, the funeral and burial and many more details of my loss. I wanted to give life to the life that my son did not get to experience here on earth. I wanted to give a bereaved mother/father a safe place to go with their pain, and to know that someone else has walked the same path that they now travel. There are women out in the world that have suffered the same kind of traumatic birth as I have endured. It was very difficult for me to talk about in the early years of loss, but as I have shared openly, I have grown comfortable in "putting it all out there." I have been told that I wear my heart on my sleeve. It's my prayer that in doing so, others find comfort through my words. I'll be the voice for those who just can't get the words out. I also wanted to give God glory through my pain. Until I enter heaven, I will never know why my son died, but until then, I will put my trust wholly in God. He never wastes one single pain in this world. He turns our ashes into beauty.
My whole world has changed. I take the time to pause, and take it all in. The beauty that surrounds us is absolutely amazing. I now can find beauty in the weeds that fill a ditch along the road, a thunderstorm that darkens the sky and even a dandelion that has gone to seed. It seems as though certain things are put into the category of "bad," if they don't meet our requirements as beautiful. It's kind of like loss... it's not what I wanted as a mother, but I have to search for the beauty that is hidden within the darkness.
It's been six years, but feels as if it were only yesterday. I remember the endless times I would dream of what he would have been if he were here with us. Wondering what he would be doing. No matter how hard I tried, my mind couldn't place him in a specific place. The missing is all I could feel. The mother aching for her child... her son. Deep down in the depths of my soul, I knew that his purpose in life is being fulfilled. This isn't a fact that is easily accepted. My soul knows something that my earthly body continually fights.
We are both being carried by God.
His legacy continues to bloom, as his story touches the hearts of many around the world.
I search for him among the rays of sunshine, the deep blue sky, the fluffy clouds, the birds singing their songs, the waves that crash upon the shore, the gentle fresh wind that blows through my hair and the smiles that cover the faces of his brothers and the laughter that fills their souls.
He is here... all around me.