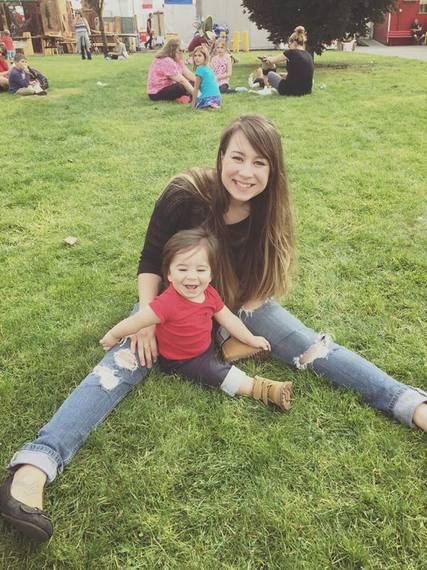 I didn't have the childhood so many wax nostalgic about.
My first memory is of fear and anger and pain. My father was fuming, for reasons unknown, and chasing me down our stairs and out or backdoor. When he caught up to me, for which I still blame my short and ineffectual five year old legs, he beat me; hitting me multiple times until he either tired or grew bored. He dropped me on the wooden planks of our porch, the warmth of newly-soiled pants were all I had to comfort me.
I spent the majority of my adolescence in fear. We weren't sure which version of our father we would experience once his car pulled into the garage and the door loudly shut. Would he be happy and overly-kind, providing us with material gifts that were as needy and pathetic as his desire to be forgiven? Or would he be beyond consoling, angry and bitter and violent for the most minuscule of reasons? Our shoes weren't lined up correctly or dinner wasn't warm enough or we just didn't understand what it was like to be him. If he was kind we would consider it a blessing. If he was angry, we knew we had a long night of probable pain ahead.
I grew up hearing crashes and vindictive curse words and abusive language, more than I heard terms of endearment or promises of affection. I would wake in the middle of the night to my father throwing my mother's clothes and shoes and drawers of her dresser down our two story stairs. I would wake to new holes in our walls, as my mother attempted to cover them up with photographs or Christmas cards. I would hear my father call my mother a bitch more than "dear" and a slut more than "my love" and a many other names that cannot be typed or printed.
My childhood was spent wishing I was someone else, somewhere else. I'd look at my friends' families and my body would fill with an intense longing and jealousy. I would see strangers sitting at a table at a restaurant or in the car next to ours and I'd wish I could be them, if only for a moment. I wanted to escape the four walls my father had built out of hatred and violence and control so fiercely, that by the time I left my house after I graduated high school, I couldn't relate to my college friends who felt home sick.
He wasn't planned and - if I'm to be honest - he terrified me greatly, but he also gave me what I never had before. He gave me a chance at a second childhood. He gave me the opportunity to experience life through his eyes, in an environment that breads love and understanding and support. He laughs more than he cries and he sees his father and I kiss and hug and snuggle, instead of argue and scream and hit.
I'm able to enjoy the traditions of a family who spend time together because they truly and unapologetically love one another, not because they're trying to keep up appearances and hide years of physical and emotional abuse.
I get to laugh when he laughs and re-learn when he learns and guess which memory of warmth and affection and joy will be the first memory he carries with him forever. I am able to experience a loving, caring father who fosters a family out of genuine concern instead of addictive control, if only as a proud and, yes, emotional observer.
I finally get to see my mother happy and free and unabashed in her love and care for a child she so deeply adores. She doesn't have to worry about who her actions will be perceived or if her choices will angry someone else. She has the ability to freely care for my son as the loving, maternal woman she is, not the scared and trapped woman she once was.
And while I didn't have a child to fill a void in my life, this unforeseen gift is a wonderful surprise on a list of forever-exciting and shocking revelations. While parenthood has given me a new appreciation for sleep and freedom and silence, it has also given me the family I never had and a childhood I never experienced.
I didn't have the childhood so many wax nostalgic about. But my son does and will. And because he has what I didn't, I get to experience the childhood I never had, too.