Sometimes the day after Mother's Day is hard. Back to life, back to reality—back to the stretching and shaping and giving and pouring out. And sometimes the back aches. And sometimes the heart does too…even amidst all the blessing, all the life.
It was almost three years ago. The day after Mother's Day. She was getting ready to move out-of-state and wanted to have a visit with him, her son; our son.
You see, my son has two mothers—one birthmother, one adoptive mother. Both real. Both full of love for him.

We have a fairly open adoption. One thing that has surprised me about adoption is the conflicting emotions I sometimes feel. Elation at the gift of our son, but sadness for what he and his birth mom have lost through adoption.
When we got "The Call" to bring our son home, I thought the day would be marked only by joy. But it wasn't. Our day of joy was a day of conflicting pain for Birthmother, as she faced:
-the loss of raising her child,
-the loss of experiencing his milestones firsthand,
-the weight and finality of this extremely difficult decision.
And Strong One was faced with:
-the loss of his biological parents raising him,
-the loss of having parents who share his skin color and cultural heritage,
-the presence of additional obstacles to face and overcome as he grows.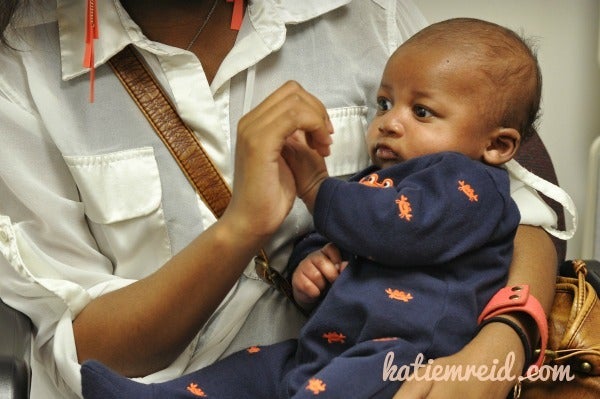 "A child born to another woman calls me Mom. The depth of the tragedy and magnitude of the privilege are not lost on me." -Jody Landers
This is how I feel some days—pain and joy so intermixed they cannot be readily or neatly separated. There is heartache that accompanies this mysterious and beautifully hard thing called adoption.
I love our little Strong One. As I held him today I couldn't hold him close enough.
You see, sometimes I feel like an impostor. I have seen her face, I have hugged her slight frame. And I know that there is another who birthed him, who gave him life, who misses him, who loves him. Sometimes I feel guilty. All those prayers we prayed, all that longing to adopt, yet, it never really sunk in that the end to our waiting would be so difficult for another.

Some days I wish I could pretend that I'm his only mom. But that is not true. We both hold roles in his life that the other cannot fill.
I did not carry him in the womb, but I carried him home in my arms. I did not birth him, but I will raise him. My skin does not match his, but my love for him is vibrant in color. I do not know all the details of his medical history, but I memorize the details of his face and mannerisms.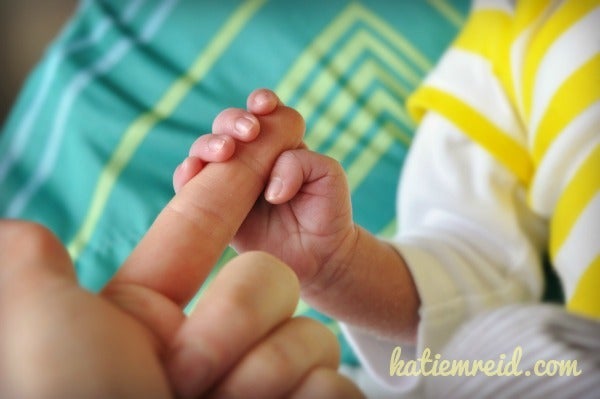 She and I, we both mother this one. She, brave in the giving. Me, courageous in the receiving. Sometimes it's hard to share, but He is helping us.

On Mother's Day, in particular, we honor our son's birthmother. I send a message and we thank her for her role, her place in his life and in our lives.
My son has two mothers. This fact has grown me in surprising ways.
It is our beautifully hard truth.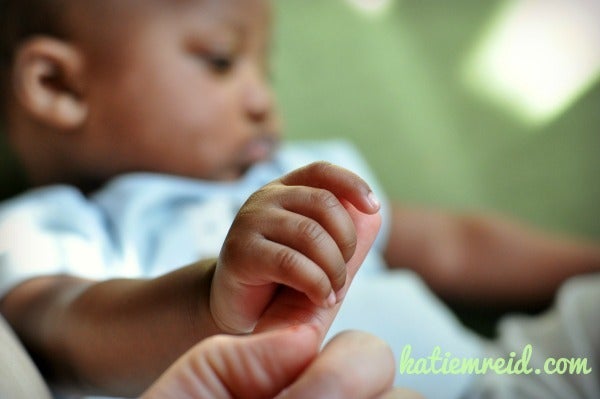 Mother's Day can be complicated, whether you are navigating a distant mom, the passing of your mother, or making room for more than one mom in your heart and 'round your table.
Mother's Day is a day for honoring the role that is given to those who give birth, those who raise lives, and those who impact as mentors too.
This Mother's Day may we lean into the stretching pain and the deep elation that accompany this mystery called motherhood.
Let's embrace both the hard and the beautiful and not be afraid of the conflicting emotions that may fill our hearts this day...or the day after Mother's Day.
Popular in the Community