If you've ever been to Disney World you would agree that you try to make the most of your time at the parks while there.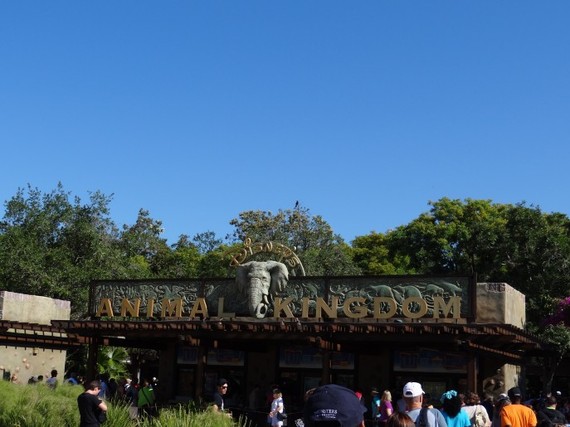 Trying to get to any of the parks with young children can be quite a challenge, but we were determined to make it happen. Dottie was 7 years old at the time and our son was a few weeks shy of his third birthday.
On that morning, we got to the Animal Kingdom just a few minutes before the customary opening ceremony began. Even then the place was packed.
We had to park our rental car a good ways away and take the little tram from our spot way back in the parking lot to the entrance. Yes, stroller, kiddos and all.
As soon as the shuttle stopped, we quickly got off, helped buckle our then soon-to-be-3-year-old in (or so we thought) and rushed to the entrance to walk through the stiles.
We were ready to spend an awesome morning at the park, despite the heat and the crowds.
It was going to be a great day...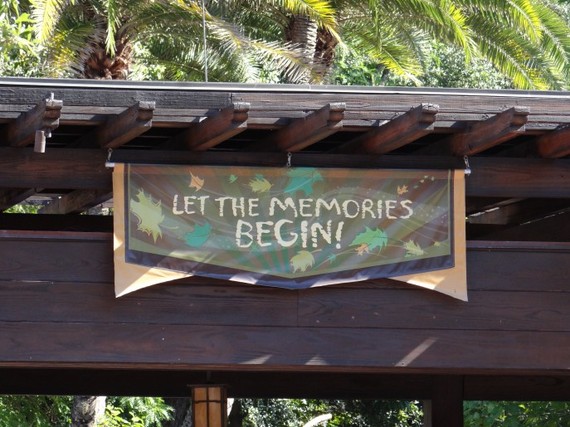 until I leaned over to pull up the shades on the stroller to ask if my son was excited to see the Lion King show.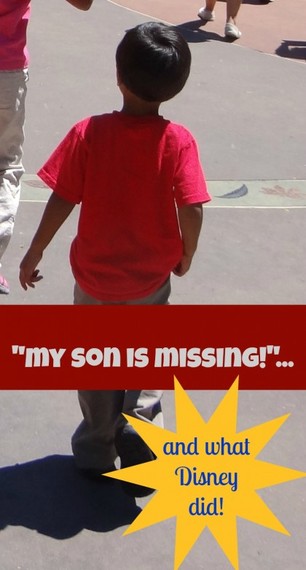 I turned around in horror and barely whispered out the words I thought I would never have to say to my husband... ever.
"He's not in the stroller!"
In that split second of shock and disbelief, my husband just stared at me, I guess hoping I wasn't saying the words I really was, then quickly snapped out of the daze and bolted to the entrance to inform the park's authorities.
I can still feel that sick feeling in my stomach as I re-live those few moments of terror.
I tried to sound calm as I asked my daughter if she saw him get out of the stroller while we were in line with our tickets or whether he had said anything to her.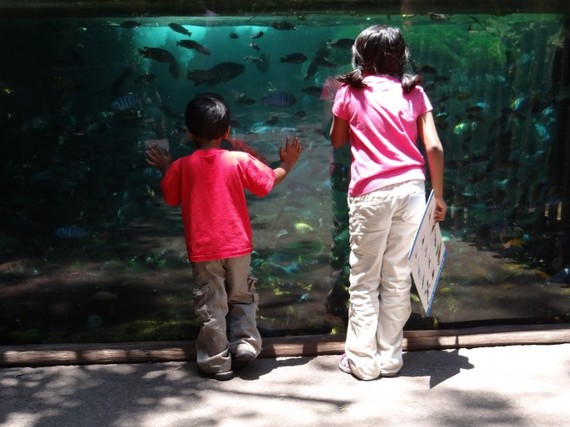 Poor baby was just as shocked and I could see fear written all over her face.
She said she heard him mumble something but didn't pay attention to what he said.
My insides wanted to scream. I knew I was panicking. I needed to calm down.
I couldn't move away, because I needed to stay with my daughter.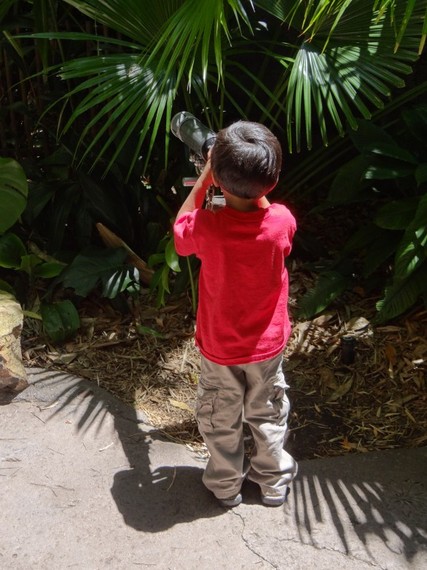 He was standing on top of a cement protrusion and was trying to peek over the crowds standing in line, waiting to get in.
He was right there. Just a few steps away from us.
I ran and grabbed him in my arms, smothered him with kisses. I then had to firmly ask him how he managed to climb out of the stroller and why he didn't tell us he was getting out.
According to him the harness belt wasn't snapped in tight enough when we placed him in, so it was easy for him to open the clasps.
Relief... and what Disney did.

Now that we had found our little man, we needed to find Hubs and tell him he was safe. (And of all days the telecom signals were bad and we weren't able to call each other on our phones.) So while some kind visitors to the park agreed to keep our place in line, we ran to the front, found Hubs and shared what had happened.
Hubs immediately hurried over to the entrance and intimated the authorities who asked him to make sure it was him before they called off their search.
Yes, Disney authorities at Animal Kingdom had already begun searching for our son in that 5-7 minute time frame.
As soon as Hubs rushed to the front to tell them our soon-to-be-3-year-old was missing, they asked Hubs to show them a photograph of what he looked like and describe what he was wearing.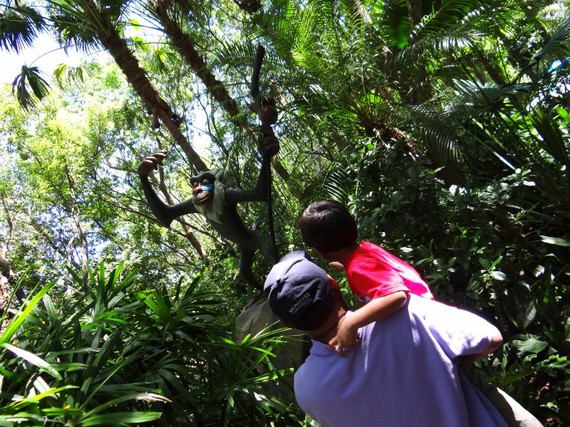 Thankfully Hubs had taken a photograph of the kids just seconds before getting onto the Animal Kingdom tram. Using the photograph they were able to accurately radio out his description with clear specifics and immediately locked down the gates and put out an alert.
I'm so glad they proactively did what was necessary and had what was needed to do next in place.
Seeing it all play out made me find yet another reason to respect and love the way Disney operates.
They know how to do it right.
So yes, after all the hullabaloo, we quietly walked back to our place in line, walked into the park and had a wonderful day packed with memories.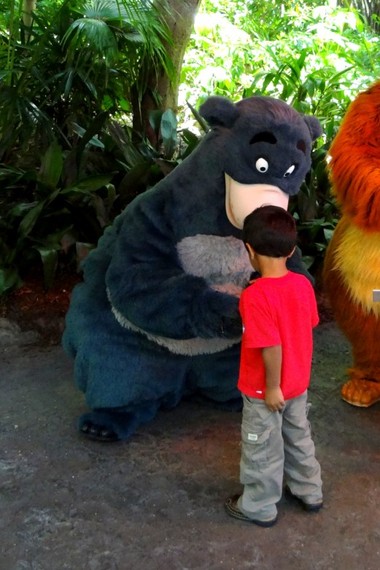 And even though we had a fantastic, fun-filled day, nothing will ever erase those moments filled with fear and that sickening feeling of helpless panic that overtook us when we thought our preschooler had gone missing.
Thank God he was safe and yes, I'm so grateful Disney has a policy in place to handle the eventuality of a missing child.
It was a reminder to teach our kids what to do if they ever got separated from us in a public area, have them wear identity protect wrist-bands and yes, take photographs of them just before heading into a crowded area.
Have you ever had to go through a scary parent moment?


Follow Mommy Snippets' Facebook for more articles and the Mommy Snippets Instagram page."

Support HuffPost
A No-B.S. Guide To Life
Related
Popular in the Community