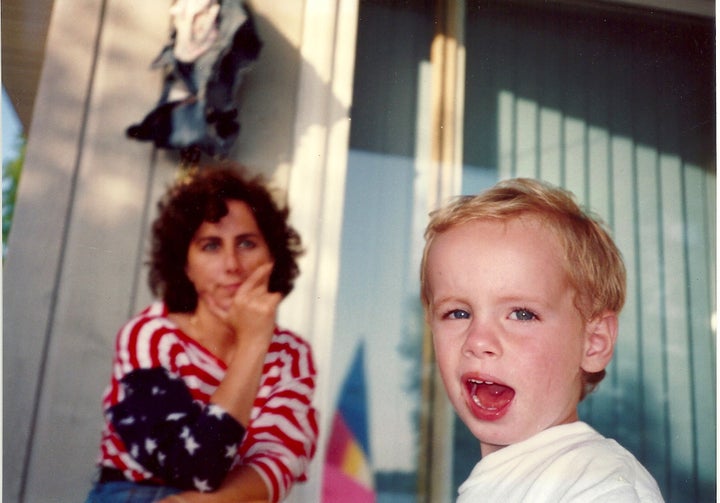 When Julie Tarney's son Harry was just two years old, he looked his mother in the eye and with an air of causality only a toddler could muster, shared that "inside my head I'm a girl."
It's at this moment that readers join Tarney on her journey to raising her gender non-conforming son Harry, who is an adult now, in her new memoir-style book, My Son Wears Heels.
Tarney has turned her years documenting their experiences together on her popular blog into a book that she wants other parents of gender-diverse children to utilize as a resource in their own lives.
"At the time I was raising Harry when my journey began there were very, very few resources," Tarney told The Huffington Post. "There was no internet, there was little knowledge and a lot of misinformation and stereotyping. So I'm hopeful that this book is going to help parents know they're not alone, and realize that you can learn as much from your kid as you do for your kid. "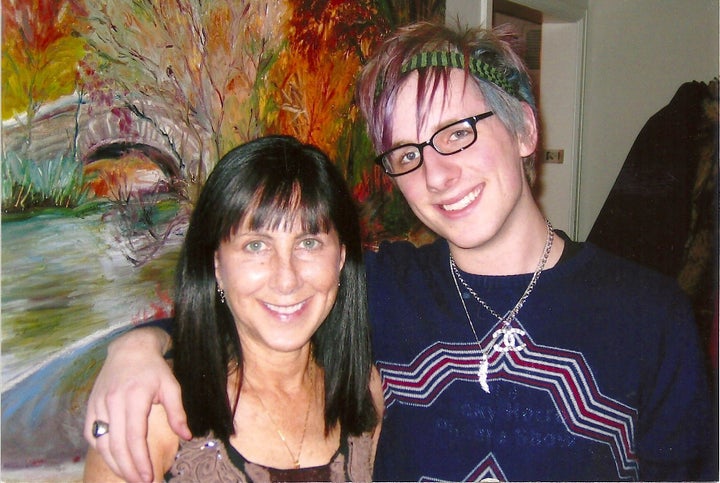 Tarney's son doesn't easily fit into the categories society traditionally ascribes when it comes to the human experiences of sex and gender. The most accurate language we have to talk about him is "gender non-conforming," with Harry identifying outside of a male/female binary notion of gender identity.
My Son Wears Heels is an evocative and passionate memoir that follows Tarney throughout the course of Harry's childhood and adolescence, chronicling not only Harry coming to live as his authentic self, but Tarney's struggles to be her version of the best possible mother to a gender non-conforming child ― with zero blueprint or guidance.
The mom takes the reader through powerful and emotional moments in their lives, like Harry being called a "hermaphrodite" by classmates, his desire for nothing but an array of wigs on a particular birthday and his decision to walk across his high school graduation stage wearing heels.
She also touches on larger, queer cultural moments in her book like the high-profile murder of Matthew Shepard and her closest friend, after whom Harry is named, dying of AIDS in the early 1990s.
"The more I learn about what young LGBTQ kids and teenagers face today, I learn that Harry's story – his outcome is not as common as it should be," Tarney continued to HuffPost. "But theres a better language now – gender non-conforming didn't exist when Harry was a kid. The more it's talked about the more people learn... We all discover ourselves and part of that is discovering our gender self."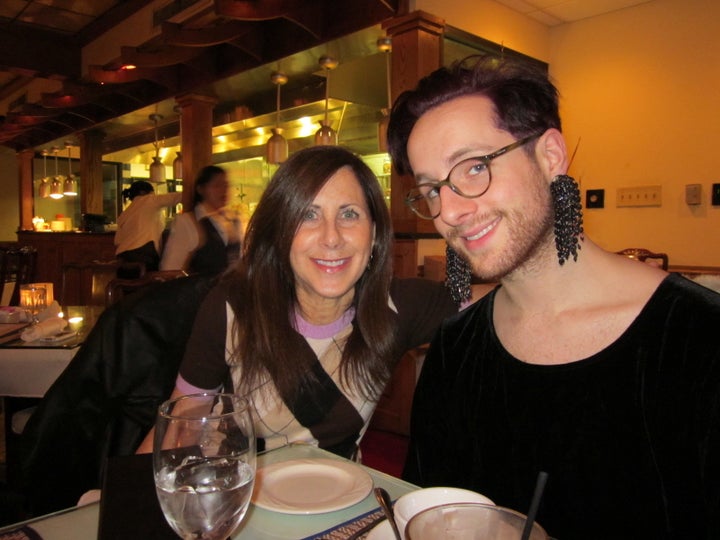 As for Harry, Tarney's only child is now living a prosperous life in New York City as an artist, creative director and drag performer. Tarney lives in NYC as well, and the pair continue to have a close and special relationship as Harry navigates adulthood.
With the release of this book about his own journey and his mother's role in his life, Harry hopes My Son Wears Heels can serve as a possibility model for other families with gender non-conforming or non-binary children. "It's so important for kids to know that they can be happy and successful and gender non-conforming, but that's so much more difficult to achieve when you feel like you don't know anyone else who's like you," Harry told The Huffington Post. "Like all kids, they want to be safe, supported, and understood, but that needs to start with even having the basic vocabulary to talk about their experience. I think My Son Wears Heels can be a model of what is possible when you treat kids with compassion and give them the space to figure out who they are."
Popular in the Community