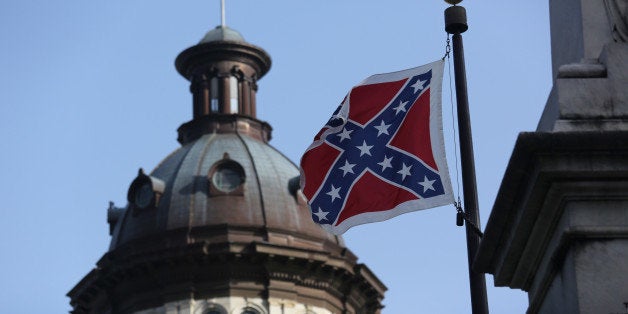 2015 was an emotional year for South Carolina. In July, Charleston, SC lost nine to a hate crime in the Emanuel African Methodist Episcopal Church. Following this tragedy that rocked the nation, the state removed the Confederate flag from the Statehouse grounds.
This gesture meant a great deal to many, both nationally and throughout the state of South Carolina. For some, this removal was unwelcome, sparking riots within the capitol. For others, this was a sign of South Carolina finally taking steps to shed its ugly past -- not to forget but to take strides in a new direction. For the first time in 50 years, many South Carolinians breathed a sigh of relief.
I happen to find myself in the later party. Growing up in South Carolina, I was well aware of the state's oftentimes dark history. In South Carolina, much of the elementary social studies curriculum revolved around South Carolina law and history. I distinctly remember believing and feeling grateful that this was behind my state, glad the things I saw in my history book were exactly that, history. Or so I thought then. I distinctly remember believing in my home state, a place of "smiling faces and beautiful places" according to our license plates.
That was until I visited the Statehouse in Columbia, SC on a class field trip. I couldn't wait to see the place where what I thought the best minds of the state were hard at work, writing history and enacting laws for the future -- for young South Carolinians like myself and my fourth grade classmates.
I distinctly remember eagerly stepping off of the school bus and stopping dead in my tracks, awestruck and utterly confused as to why I saw the Confederate flag flying above our capitol. I knew all about the flag, I had seen it in the pages of my history books, I had read the stories about the hate and pain that lived behind the symbol.
As a fourth grader, I understood that it was much more than a piece of fabric but up until that point I had no idea that it still had a place in my state, much less in what I believed to be a place of distinct honor. As a 10-year-old, I was dumbfounded and disappointed in my state.
Thirteen years later, the flag was finally removed from the capitol. I watched the removal via a television broadcast and breathed a sigh of relief. I am no longer as optimistic about my state's governing body as I was before I visited the statehouse so many years ago. But for me and many others, this was a sign that South Carolina was still alive and taking baby steps towards catching up with much of the progressive nation.
I am proud to be from South Carolina but yet again I feel disappointed by my home state. I am saddened this time around because my state would like to dedicate $3.6 million to expanding the South Carolina Museum to dedicate a Relic Room to house the Confederate flag.
South Carolina would like taxpayers to pay $3.6 million to display and honor a symbol of hate, a symbol that once drove our state to a war where brothers shot at each other and brought the state to its knees, a symbol that to this day divides divides the people within our borders.
So today, I am disappointed in my state. I am disappointed that by January 1, 2016 this may become a reality. Our state may quite literally start the new year by taking yet another step backwards.
Our official state motto is: Dum Spiro Spero. It translates to "While I Breathe I Hope." Today, I am trying to stay hopeful that this proposed plan does not become a reality. But after 22 years of being a South Carolinian, I have learned not to hold my breath.
Calling all HuffPost superfans!
Sign up for membership to become a founding member and help shape HuffPost's next chapter