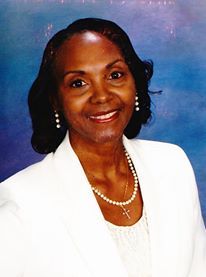 Before my first birthday my father had already taken a new wife. She was young and beautiful and seemed like a princess to me. My big sister and I wanted to call her "Mom," but in deference to our freshly divorced mother, we simply called her "Pat" or "Patty."
Patty was a wonderful stepmom. Sweet and kind, she treated my sister and me like we were her very own. She worked for the airlines and often had a crazy, upside-down schedule. On the weekends that we spent in the home she shared with my dad, she was in and out, yet she never failed to be a loving force for good.
Sometime in the '80s Pat and my dad divorced. I lost touch with her and my younger half-siblings.
Later, news on the family grapevine was that Pat had remarried. Though there were periodic visits with my dad over the years, my half-siblings and their mom were never discussed.
By the time I was in college, my dad had moved on to other relationships. After college I made my life in New York City. Thoughts of the '80s and Pat were distant, if fond, memories.
I don't remember how we got in touch again, but in 2000 Pat called saying she wanted to come for a visit. How thrilled I was to host my former stepmother in my adopted hometown! She arrived with my younger half-sister Rana and our niece, "Little" Patty. A fabulous time was had by all!
Then I never saw her again.
There were rumors, but I honestly never knew what became of her. I heard that she was sick. I heard that she had gone missing. Then in 2011 I heard that she had died. With so much mystery surrounding her "condition," there was no real way to know what had happened.
Then, yesterday, Rana posted this video on Facebook, in tribute to her mom, Patty:
REAL LIFE. REAL NEWS. REAL VOICES.
Help us tell more of the stories that matter from voices that too often remain unheard.