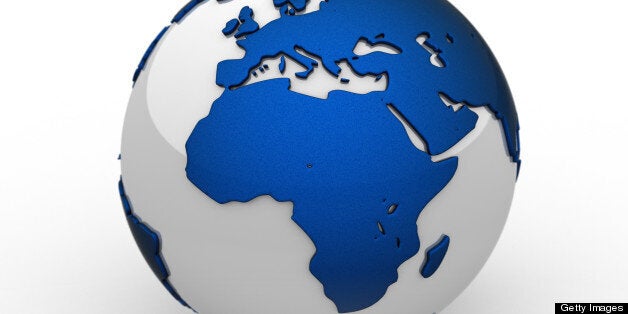 As the sun comes up over Lusaka, a city I share with two million others, business is well under way and has been since 3 a.m. The trucks carrying produce from the farms around the city are the first to arrive in the early hours before I wake.
As soon as I do, I am up and out, looking for new contacts and investments to help support and grow my bio-fuel company. Such is the life of a young entrepreneur in this town. Every day is a new opportunity to meet the challenges of keeping a small business alive.
I'm 28, but first started my business in 2006 when I was 21 after being inspired by a TV documentary on renewable energy in Brazil. I put the project on hold for a while to work as an aircraft technician at Zambian Airways Limited. However, they went out of business and I came back to the bio-fuel idea. My alternatives were few, as formal, decent employment opportunities are hard to come by in my country. In fact, a vast majority of young workers are in the informal economy.
I convinced my father to partner with me in the bio-fuel business and initially it was a success. We had seven employees, who were paid a decent salary, above the minimum wage. But this is a new industry in Zambia and it's hard to compete with the big companies selling fossil fuels. It's also difficult to find the raw materials we need. At first, we collected waste cooking oil from restaurants to recycle into bio diesel and natural soap but this is now in short supply. Waste oil is often sold instead to low income households, for people to re-use at home, which is a real health hazard.
I am waiting for the local authorities to implement a ban on the irresponsible disposal of used cooking oil, by authorizing registered businesses like mine to properly dispose of it through renewable energy, which would be a service to the community, as well as a help to my business. Without the raw materials and because of tough competition from the big producers, I have had to cut back my staff to two and produce only soap with the vegetable oil I collect myself.
Many of my friends are in a similar position but we try to help each other and are constantly looking for new investment opportunities. Some friends grow tree seedlings on their land to sell to the government for the national re-forestation programme; another one refurbishes car brake pads. I have also partnered with a friend in a mushroom growing and production business.
There is a real entrepreneurial spirit here but it is often in the informal sector and based on small trading which doesn't always add value to the local economy. Sometimes the challenges may seem insurmountable but I always try to push forward and keep gaining skills and experience.
The training I have completed has been a great help to me in terms of developing entrepreneurial skills and understanding how to run a successful enterprise. It has also provided ideas on developing contacts and building partnerships to access funding to help grow my business.
Education and training are important but opportunity is a bigger factor. I have been lucky enough to have had good support and advice but an enabling environment needs to be created at the country level for all young people. With the right support, young people themselves can help tackle the youth employment crisis. We have the ideas and the motivation. We just need the opportunity and support.
My plan and ambition is to buy land on which to grow my own castor beans for oil and so produce bio-fuels, create jobs for other young people and help the Zambian economy. This is my story as a young entrepreneur in Zambia but I believe many other young people from Africa and from around the world have a similar story to tell.
The International Labour Organization is working with the Zambian Government and worker and employer organizations to improve policies for youth employment and develop a national youth-employment plan of action. The data collected through a school-to-work transition survey in Zambia will be instrumental in informing the policy development work and action planning. An analysis of the survey results is featured in the 2013 Global Employment Trends for Youth report, out May 8.
Related
Popular in the Community