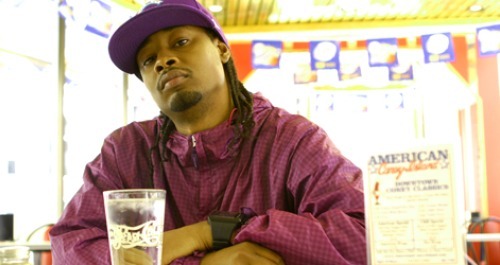 The push to be the best artistically is something innate within the DNA of Detroit hip-hop artist Danny Brown. He can pump out quality music in high numbers, but when it comes down to it, he still strives to make something that will stand out in the seas of forgettable hip hop these days. His newest and arguably most consistent album, Old, recently released via Fool's Gold Records, is next in the line of countless projects, mixtapes and collaborative efforts from the Detroit emcee.
With everyone telling the Danny Brown story right now (including this amazing piece on Complex), I'd rather tell my story of meeting him around the time when his Hot Soup album dropped and its significance on hip-hop in Detroit. It was like meeting someone that I knew was going to do something special, but the thing was that he was already doing something special. Much of this time has also been detailed in Nic Notion's Danny Brown Old Documentary (below), and I could probably write chapters about this era, but I'll get to the point.
I first met Danny Brown around 2007 through fellow Detroit emcee/producer Nick Speed. At the time, Danny and Nick were working on some music together at Nick's place in the midtown Detroit area. I kind of knew who Nick was talking about because he mentioned Danny's old group Rese'vor Dogs. I actually own a 12" vinyl single of theirs and remember their song "Yes" being played on the What's Next On The Menu radio show back in like 2002 or 2003. I liked that song and the radio shows hosts were all fawning over it. Nick Speed played me a bunch of tracks that they were working on, plus he gave me all those early Detroit State Of Mind mixtapes from Danny Brown. Those mixtapes were filled with tracks that Danny had been working on in between his stays in Detroit and New York since he got out of jail. I was blown away about what I heard. I mean a lot of people in Detroit think they found the next big thing, but damn, I knew from the jump this dude was something great.
At the time, Nick Speed was producing the Hot Soup album for Danny Brown. While Hot Soup has become almost a footnote in the discography of Danny Brown to most post-haircut era music journalists, that album has more of a social significance to Detroit than you realize. Made back now deemed "when Danny Brown had cornrows", content-wise, the samples used or the themes of the album had very close relationship to Detroit, including Nick Speed's flip of Juan Atkins' Model 500 joint "Night Drive (Thru-Babylon)" on the classic track "Whatupdoe?". Hot Soup had a grit that wasn't even heard in Detroit at the time, and it was his true introduction to the city.
For a great amount of time from when I was first introduced to Danny Brown, there was only a handful of us that knew about this guy, and we TRIED to tell everyone about him, and many times it fell to deaf ears. I swear it was like me, Nick Speed, fellow Detroit emcee 87 and photographer/designer Mario Butterfield, and maybe a few others, but outside of Danny's own crew, it was like only a few of us trying to tell everyone in the city about Danny Brown. No one was on this dude. Not House Shoes. Not DJ Dez. Not Hex Murda. Not Black Milk. Not anyone! During that time, Danny Brown and 87 even recorded a project to together called Prophet Jones that never really came out. As Nick Speed and Danny Brown started to finish Hot Soup, and tracks from it started to spread to the who's who of Detroit did the natives finally awake.
Danny Brown started doing shows all around the Detroit area performing "Whatupdoe?" so much he got sick of it. I remember him performing the Hot Soup track "Gun In Your Mouth" for the first time at the Bullfrog and was so floored that I begged Nick Speed for a copy of the track. It wasn't even mixed and mastered yet but I didn't care. The beat for that song was basically a mistake when Nick Speed's MPC2000 went haywire and started playing a bunch of the samples saved to the pads in a weird order. It sounded cool so they kept it and Bruiser Brigade member Chips and fellow Detroit emcee Marvwon jumped on the song.
There even came a time when I was able to introduce Nick Speed and Danny Brown to Juan Atkins and all of the Underground Resistance crew. The timing was so perfect. I happen to meet the manager of Juan Atkins and Underground Resistance Cornelius Harris at some event in Detroit just a day before Nick Speed told me he would love to meet Juan Atkins after sampling him for "Whatupdoe?". I was able to connect the dots. I think the meetings with the UR crew with Danny and Nick brought out something profound for both of them. Danny Brown, who already had an eclectic taste for music along with his father being a house DJ, seem to have a gained a better realization that he needs to think outside the hip-hop box to make it. And Nick Speed, since linking up with UR, has produced music with many of the UR artists and has released a few projects through the UR label.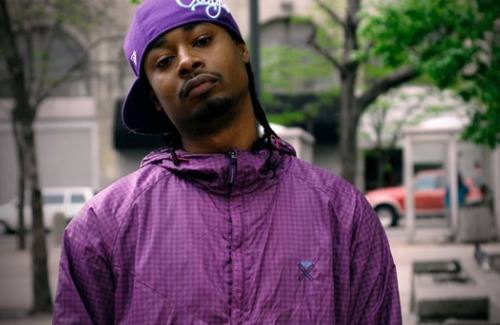 The social significance of Hot Soup goes beyond its quality. Looking back to 2008 and it's been a couple of years since we lost J. Dilla and Big Proof. In most ways, Detroit hip-hop died with those two. The effects are felt even to this day. The city of Detroit is in mourning of those huge deaths. They were two of the main driving forces of hip-hop in Detroit as a scene and artistically. It was dark and gloomy in Detroit hip-hop after they passed. No one really wanted to create. People were still trying to process it all. This is where Hot Soup comes in.
Danny Brown has no affiliations at all to J. Dilla and Big Proof. Him and Nick Speed created this album Hot Soup that is just refreshing and something new sounding for Detroit. It became the first thing that Detroit hip-hop could really get excited for on its own artistic merit since Dilla and Proof passed. It brought something back to the Detroit hip-hop scene, whether we really know the effects of it. It was socially an important album in the history of Detroit hip-hop because it was the first thing to truly give our scene something to smile about after we lost those heavyweights.
Now here in 2013, Danny Brown is evolving as one of music's next exciting acts. The new album, Old, placed #3 on the Hip Hop Billboard charts and #19 on the overall music charts in its first week. It's been great to see the progression of Danny Brown as an artist and performer. Among all the countless projects Danny Brown has had throughout the years and all the features he's been on, Hot Soup was his introduction to Detroit, The Hybrid was his introduction to the underground, and XXX was his introduction to the world, but Old is saying that Danny Brown isn't going the fuck anywhere for anytime soon. Detroit's proud of you bruh.
Danny Brown's new album Old is out now via Fool's Gold Records. Danny Brown will be performing this Saturday, October 26th at the Masonic Temple as a part of the Freaky Deaky Halloween Costume Party with GRiZ, TOKiMONSTA, Freddy Todd, and Kill Paris. For more information on Danny Brown, visit xdannyxbrownx.com.
(Photo Credit: Mario Butterfield)
Related
Popular in the Community