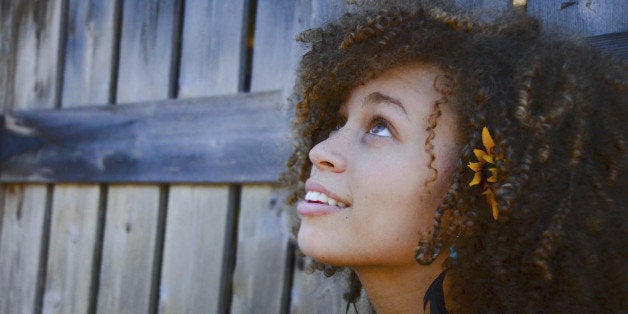 Public officials at the federal, state and local levels chatter constantly about employment and job creation. Unfortunately, not enough of them seem concerned about the nonsensical barriers they and their predecessors erect that often stand in the way of budding entrepreneurs simply seeking to earn an honest living.
I know this first-hand from the roadblocks I encountered when I decided to support my family as a natural hair braider, a vocation that is completely safe, uses no dyes or chemicals and doesn't involve coloring or cutting. It's a practice deeply embedded in African culture dating back 3,000 years, with the many and varied styles often having social or even religious significance.
Yet as a newly released report from the Institute for Justice reveals, many states require would-be braiders to spend up to 2,000 hours of class time -- that's 40 hours a week for almost a year -- studying subjects that have nothing to do with hair braiding. These cumbersome requirements do little to protect public health and safety and a whole lot to protect existing interests from newcomers - even making them criminals.
My experience bears this out.
Almost 20 years ago, after putting my psychology degree to use working in a shelter for homeless boys, I opted for a career change. After I found a braiding professional in Atlanta and spent months learning from her how to braid hair, I began to take clients into my home in Tupelo, Mississippi. As my customer base grew, I decided in 1996 to search for a regular commercial location.
I called the state cosmetology board and was told I needed to obtain a license -- some 1,500 hours of instruction that would teach me nothing about my new profession. I figured there had to be another way. So I continued calling the cosmetology board and was eventually told that I could open my shop if I obtained something called a "wigology" license, requiring 300 hours of coursework, none of which dealt with braiding. But when I called a local cosmetology school to enroll, I was told that nobody offered the wigology course.
My efforts to find somewhere to take the classes went on for two years -- two years! Frustrated and discouraged at being caught in this Alice in Wonderland scenario, I called the local cosmetology school one more time and they finally agreed to offer the wigology curriculum. I eventually earned my certification -- and with license in hand I opened Naturally Speaking in Tupelo in 1999.
Still, the roadblocks kept coming.
As business picked up, I needed to hire and train employees to meet the growing demand. In order for me to teach natural hair braiding, however, the state required me to endure another 1,200 hours in cosmetology training and then 2,000 more hours to obtain a cosmetology instructor's license. Altogether, that's more class time than what Mississippi demands to become a firefighter, law enforcement officer and paramedic, combined.
But instead of submitting to the protectionist regulatory apparatus, I sought to change it.
In 2004, I partnered with two women who sought to learn natural hair braiding from me and -- with help from the Institute for Justice, which litigates on behalf of entrepreneurs like myself trying to earn an honest living -- challenged the regulations in court. In the meantime, I also made weekly trips to the capitol in Jackson to urge lawmakers to pare back this job-killing bureaucratic underbrush.
My efforts triggered vigorous opposition from the cosmetology industry. But in April 2005, Mississippi's governor signed legislation that freed the state's hair braiders from the restrictions. No more 1,500 hours of cosmetology instruction, just a $25 fee and a promise to abide by basic health and sanitation guidelines.
Since 2005, I have trained more than 125 women who have gone on to earn a living as natural hair braiders. In addition, my shop in Tupelo has provided jobs for 25 women, affording them the dignity and pride of a regular paycheck. There are now about 1,000 registered braiders in Mississippi.
Despite my success in the Magnolia State, far too many other states continue to impose onerous requirements on those seeking to safely braid hair. That's why I'm eager to take part in the Institute for Justice's new initiative to challenge such rules in states like Arkansas, Missouri and Washington.
If I have learned anything from my decade-long tangle with the bureaucracy, it's never to take "no" for an answer -- especially when you really believe in what you're doing. There are tens of thousands of industrious men and women all over this land who stand ready and eager to be a productive force for good in their communities -- if only the government would let them.
To learn more about my fight for braiding freedom, watch this short documentary recently released by Honest Enterprise:
Popular in the Community