My copy of Sunday's New York Times Magazine flopped open by sheer accident to a feature that started off like this:
"I lost my driver's license over a year ago. I lose stuff all the time. Credit cards, passports, car keys, cash, books, bags, laptops. It doesn't worry me, they usually turn up eventually. The last time I was in New York, I left my backpack in a taxi. I had taken three of my kids with me, so I was a little distracted when we got out."
Fascinating stuff, wouldn't you say?
This happened to be the opening gambit of Karl Ove Knausgaard's page-eating travelogue, "My Saga, Part 1: Travels Through North America." Knausgaard is of course world-famous for his best-selling My Struggle series of autobiographical novels, which, so far, exceed 3,500 pages in total.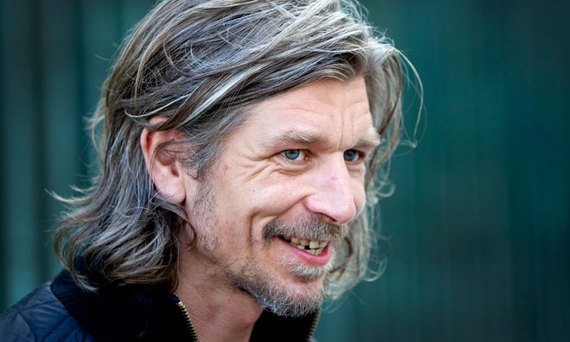 Now, I know I'm risking mailbags of angry letters from his millions of fans, but one of the fascinating things about Knausgaard is that he has nothing to say. Nothing interesting, that is.
And given what he tells us about himself, Knausgaard might not actually disagree.
"I didn't really enjoy talking to people that much," he writes at one point in the New York Times piece, "at least not to strangers..." Later, he adds this: "I'm a little shy"... "I don't usually talk very much."
Forgive me for bringing this up, but how many Powdermilk Biscuit-eating Shy Persons do you know who pen Proust-sized confessional memoirs?
The lack of any actual observations plagues Knausgaard throughout the Times article. "When we drove out of Cleveland a few hours later," he writes, "I was worried; I hadn't seen anything yet that I could write about. To be able to describe something, you have to feel some kind of emotional attachment to it, however faint."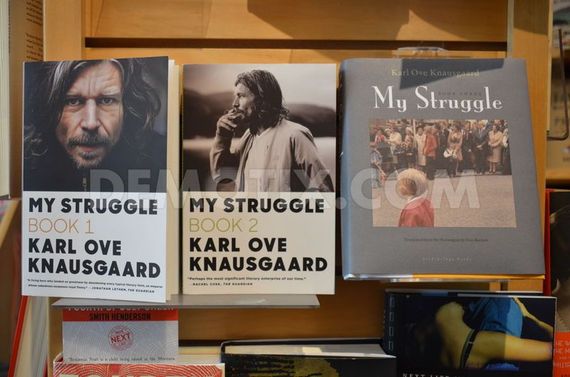 And there's this admission: "When I woke up on Day 4 ... I was so ashamed that I could hardly get up. I remembered how proud I had been on New Year's Eve, as I sat in the candlelight, talking about this assignment, how the Times had commissioned me to write, not just any old article, but a long and thorough piece... and how happy I had been when my friend Thomas asked me how much they were paying me, so that I could tell everyone without seeming to brag. And here I was, more than halfway into my allotted time, and I still hadn't even set foot in the U.S."
The more I think about it, the more Knausgaard reminds me of Peter Sellers' character, "Chance," in the classic 1979 movie, Being There, directed by Hal Ashby. A simple-minded gardener who views the world via his television, Chance has a habit of mouthing vague phrases like "things will grow in the spring." The vaguer they are, the more they resonate. In a laughably brief time, the world recognizes Chance the gardener as an unparalleled genius.
Keep Sellers' character in mind the next time you read a laudatory review of My Struggle--and the next time you consider how we, as a culture, determine genius.
"I wished I could keep flying," writes Knausgaard at one point in his article. "I just wanted to sit and watch movies and doze, far from everything. Now and then I would pause the movie and switch to the map to see where we were. We flew over Iceland, then toward Greenland and then over the North American continent."
Keep watching, I say. Keep flying.
But any chance of giving the travelogue thing a rest?
Calling all HuffPost superfans!
Sign up for membership to become a founding member and help shape HuffPost's next chapter