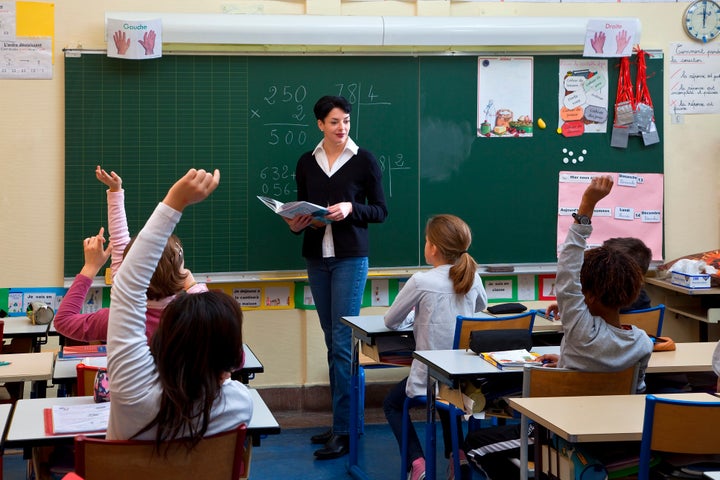 This organization in Montana is helping meet the needs of underprivileged students discreetly and respectfully.
My Student In Need, a nonprofit that services schools across the state, runs an online program where teachers request necessities and other items their underserved students need, while others can offer to fulfill them. What's more, the students' identities are kept anonymous in the process.
Since the organization's launch back in 2013, donors have filled more than 1,500 requests for students in need. The group's goal is to help students get adequate resources without making them feel uncomfortable, Kim Wombolt, the organization's executive director, told The Huffington Post.
"No person ― whether it's a student or an adult ― likes to be in a position where they have to ask for help," Wombolt said. "By providing a forum for students to get assistance without having to publish that they are, they can ask for help with dignity."
The issue of not being able to afford basic items or school supplies is far-reaching across the U.S. Almost half of the children in the country are living near the poverty line, according to data from the National Center for Children in Poverty. And in the 2013-2014 school year, a staggering 1.36 million public school students were homeless, the Department of Education reported.
Wombolt says that through her organization, students from low-income families or those that have difficulty covering certain expenses, can get help.
She explained that for a district to participate in the program, its superintendent must submit a signed letter to the organization. Afterwards, any teacher from that district can put in requests on the website to help their students and in most cases, they consult parents before doing so to figure out exactly what the kids' needs are.
In the past, requests have typically been for necessities like winter jackets and boots, or school-related items like a band instrument or basic sports equipment.
"It has to be a need and it has to be reasonable," Wombolt explained, adding that a cell phone, for example, would not be accepted as a request.
A donor can identify a request they want to fulfill on the website and either donate the actual item or submit a monetary donation through My Student In Need. With the submitted funds, the nonprofit then purchases a gift card and sends it to the teacher to use towards buying the necessary item for the student.
Wombolt explained that by involving teachers in their nonprofit's mission, they're able to more easily verify kids' needs. She also said that often times teachers are very aware of their students' home and financial situations and understand what's necessary for the children to succeed.
"They have a feel for what the family situation is or what different kinds of barriers are popping up in this child's life that are causing these needs," Wombolt noted.
With the success they've experienced with helping students in Montana, My Student In Need is looking to expand and eventually work with schools across the country.
Related