It's rare to stumble across stories and photos of black sex workers, burlesque dancers and shakers or fetish models post-slavery, but these photos prove that black women have been reclaiming their sexuality for a long time.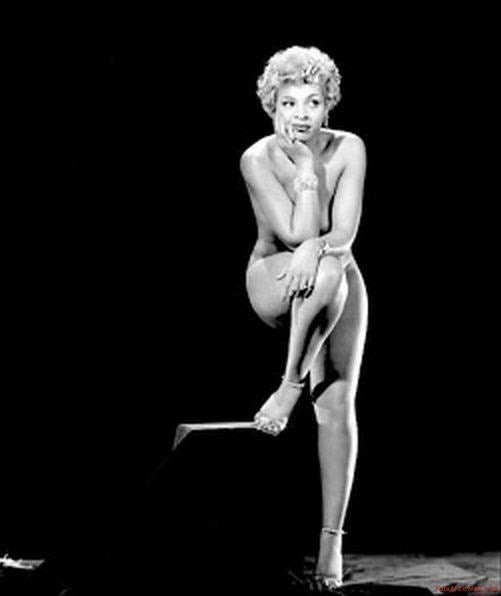 I wrote about my experiences because I thought too many people tell young folks, "I never did anything wrong. Who, Moi? – never I. I have any skeletons in my closet. In fact, I have no closet." They lie like that and then young people find themselves in situations and they think, "Damn I must be a pretty bad guy. My mom or dad never did anything wrong." They can't forgive themselves and go on with their lives. So I wrote the book Gather Together in My Name. -Maya Angelou
Maya Angelou was a sex worker as well and she was never ashamed of it. I think we should allow black women to control their bodies as they see fit without the prude judgment and conservative scale of morality.
I found these dope pics of Nichelle Nichols, who most know as the first black woman on Star Trek, but many aren't aware of the modeling she used to do. And yes, I even found Cicely Tyson's topless photos. I didn't search the internet for the most iconic black Hollywood stars in an attempt to shame them, but there is a lot of the vintage, black fetish and sex work history and images we don't know about. If we leave it up to mainstream media, we would only think blonde bombshells like Marilyn Monroe were the only standards of beauty and desire. I wanted to find some famous and not so famous black women that did alternative modeling when the odds were stacked against them.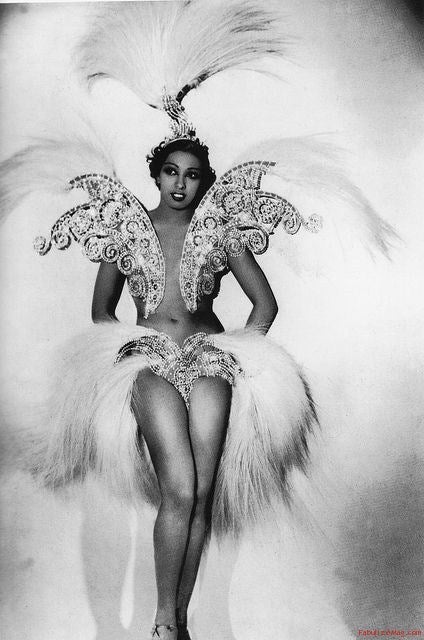 First of all, these photos prove that black women have always been fine. These vintage photos are timeless but it also leaves a void in the lack of history we have available to explain them. We need to explore how black femmes navigated sex work post-slavery and how they used their power and agency to build their brands as we know today. I believe it's important for us to understand and respect the journeys of black women including their sex work. Just for the sake of argument, sex work isn't just prostitution but it also includes nude modeling, burlesque, being a madame and lap dancing.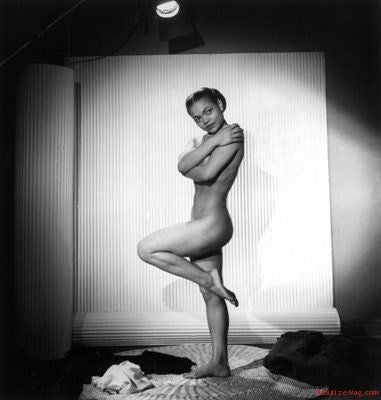 Black women, sex work and liberation
For some, sex work is about survival and for others, it is a mere choice, either way, both should be respected. We are so used to seeing black women erased from history or only highlighted in the most pristine way that we forget our heroes are humans too. While looking for vintage black fetish images, I came across some vintage men's adult magazines that highlighted black women. If we left it up to mainstream media, we would assume black women only exist to procreate or to fulfill some sexual fantasy. However, these images depict power, liberation and a level of confidence that only black women standing against all odds can pull off.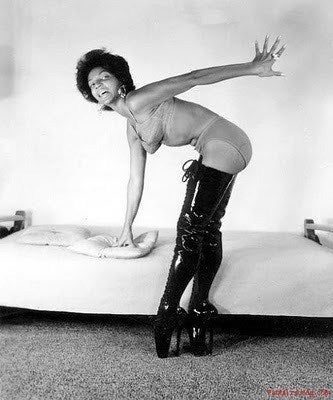 I enjoy seeing fetish and burlesque images of black iconic heroes. It humanizes them, plus it opens up a brand new world of possibilities and critical thinking on how the black body is perceived. I noticed a lot of these images and their descriptions used the word 'shapely' which I read like 'curvy'. I have no doubt that their biggest clients were white men and affluent black men. But then I remembered what queen Eartha Kitt said about affluent black men in Hollywood…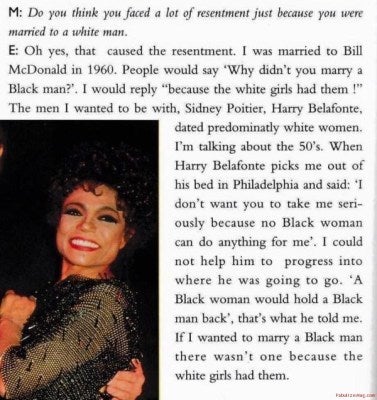 Black people are fundamentally conservative, therefore internalize white supremacy which plays out in several forms like respectability politics, misogynoir and antiquated fallacies.
As Americans, we are very prudish about sex, even though we tolerate and contribute to rape culture. Women are to be seen but only 'respectfully' as nobody wants to be labeled a whore for showing too much skin these days. In fact, if someone harms you, there are too many people that will question your appearance to try to reason with your attacker. This happens a lot in the black community. Women are called whores and sluts for going through puberty, having children and just dating. The excitement I experienced as I viewed these women I've admired for years embrace and control their sexuality especially for monetary gain fills my heart with joy. Can you imagine being reminded you are the lowest form of existence in media and society everyday and have those same people pay you and refer to you as a goddess? The hypocrisy was lucrative to these women. Black women deserve to be sex icons willingly and with consent as well as their other counterparts. Again, we do not exist just to fulfill a need or to procreate, we are living, thinking beings too.
If you like these photos, please visit here to see more #NSFW photos. I was able to find some of the most beautiful black women fetish and burlesque photos you may or may not have seen before. Please view these photos with an open mind and an appreciation at the versatile that black women offer. And as always, My Superheroes Are Black!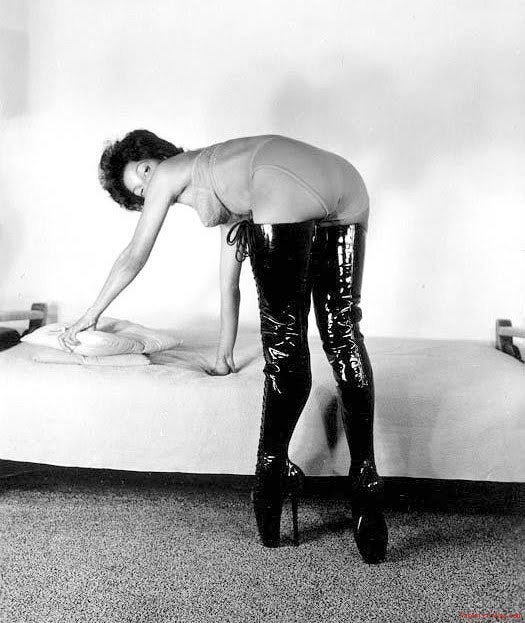 Related
Popular in the Community