Healing from abuse has taught me to believe in magic. How else would we be able to alchemize violence into a loving vision of hope?
A few days before Valentine's Day -- the anniversary of my rape -- I thought about all the times I had wanted to end my life. But this time, I decided to write myself a love letter. This radical act of self-love was the start of a letter-writing project called Survivor Love Letter.
I wrote in my journal: "After surviving my rape, I spent 10 more years surviving chronic depression and a perpetual feeling that I had to continue to fight for my life. This is my survivor love letter. Don't give up on your own happiness."
I reached out to women of color activists such as Suey Park, Lisa Factora-Borchers, Patrisse Cullors as well as friends who were healing from abuse and in doing so, envisioning a world free of violence. Valentine's Day kicked off #SurvivorLoveLetter, and we flooded the Internet with love for survivors on twitter and tumblr.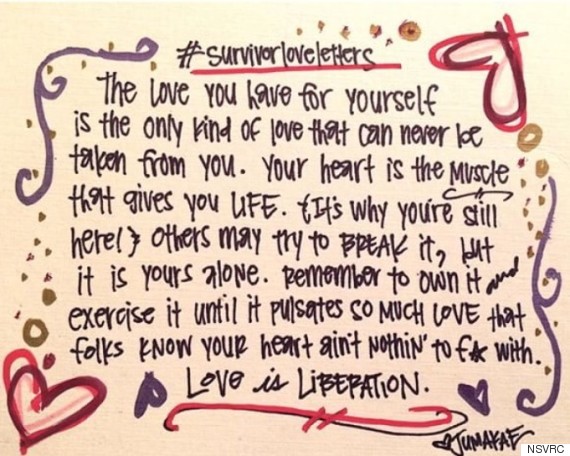 Survivor Love Letter is a declaration of self-love and a call to allies to honor the survivors in our lives. I imagined what it would have meant for my younger self to wake up on Valentine's Day and read message after message of public support for surviving.
Healing doesn't look the way I thought it would. I used to feel that my chronic pain was an example of how I had failed to get better. I am starting to embrace the more complex narrative of my healing. It's not linear. It's not graceful. Healing does not mean fixing who I have become.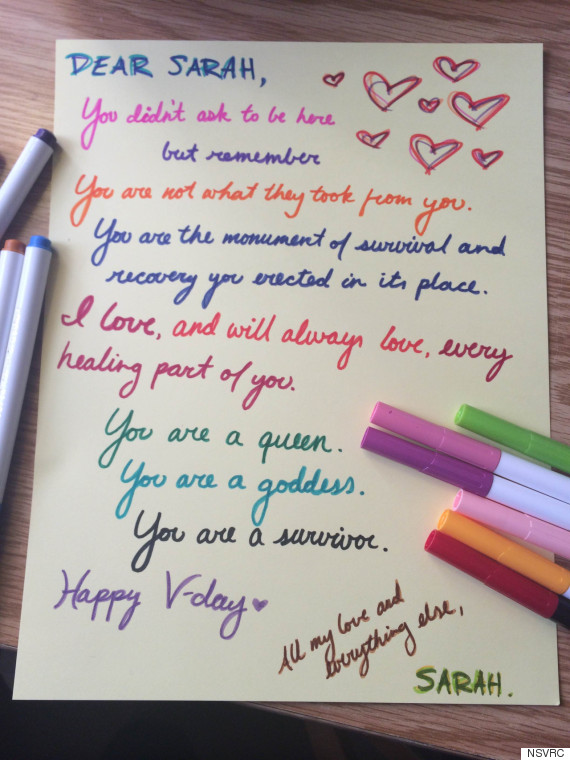 Survivor Love Letter enables us to talk about what survivorship really looks like. Through this growing collection of love letters, maybe we can build strategies for the ways we heal ourselves and our communities. I hope sharing our real stories makes other people feel that there is no one right way to heal.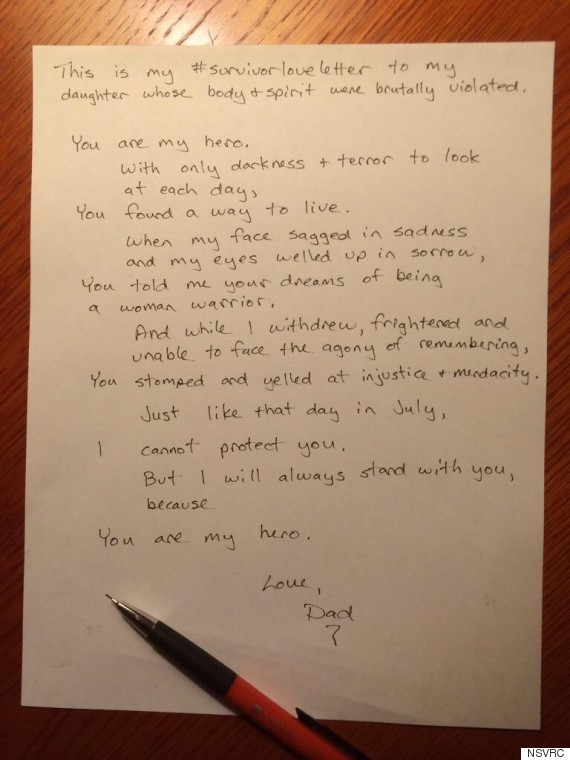 This post is part of a series produced by The Huffington Post and the National Sexual Violence Resource Center in conjunction with Sexual Assault Awareness Month. To learn more about the NSVRC and how you can help prevent sexual violence, visit here. Read all posts in the series here.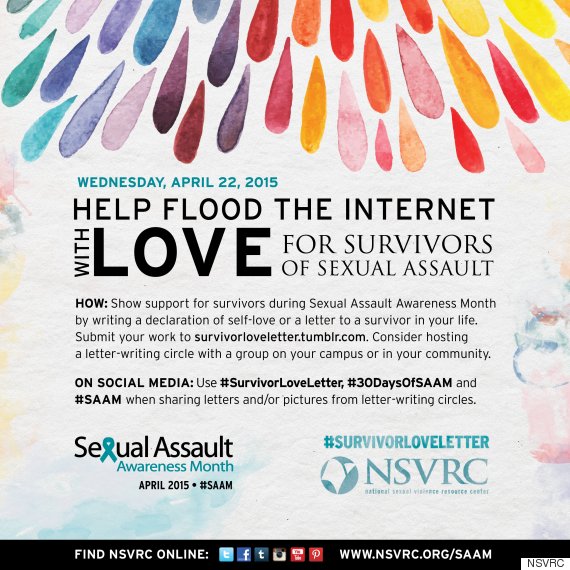 Popular in the Community