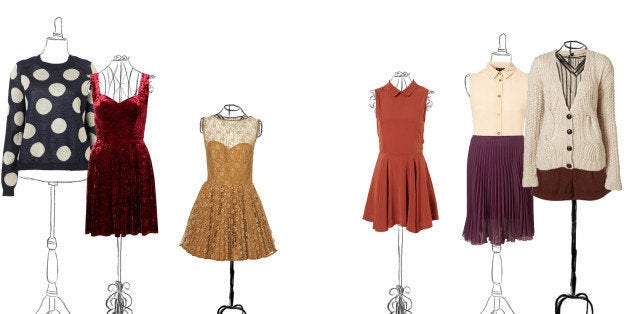 We all have too much "stuff" in our wardrobe, closets and lives. Sometimes we want to throw it all away. But you can have fun and recoup a few dollars if you use eBay's platform to sell online.
If you have an email and Paypal accounts, you're already half way done. The registration and setting up of an eBay account is extremely easy and user-friendly, anyone can do it.
If you have a printer, buy a small letter scale so you can benefit by using the self-service printing labels offered by the US Postal Service. As a Paypal and eBay customer, you get discounts on the postage of your articles. And no need to go to the post office!
Pick a seller's name, cute and catchy, and you're on your way.
After you become a constant and valuable customer, eBay will give you free listings each month so you can post your articles for sale for free.
I have a few rules when selling my things:
If what you sell is in less-than-perfect condition, be honest about it and show it in the pictures -- as with eBay, the customer is king, and if your buyer does not like what he/she receives, be it dirty or damaged, they will get their money back from you, whether you want it or not! (And so it should be.)
Do not show your messy interior or your breakfast food, your animals, or your children, unless they are for sale! (Just kidding). A neutral background or a simple hanger over a door will do best. You can post pictures of clothing worn by a friend or a family member, but make sure to crop out their heads, so they stay anonymous. I bought a hanging plastic bust shape to better display tops -- cheap, was just $8 on... eBay!
3. If you sell China or anything breakable, make sure it's very well-packed...
...in bubble wrap and all, as it might get broken in the mail and you will have to reimburse your customer. For clothing, I find that waterproof mailers work best.
4. Simple fixes will allow you to sell better.
If a button or a zipper is missing, repair it or have it fixed, you can augment your price if the article is in good wearable shape. If the piece is really broken or damaged but still has value, specify the said problem and take plenty of pictures of it. EBay allows for 12 photographs of each article for sale.
5. Iron shirts and anything wrinkled.
A simple trick that will pay off in the end.
6. Make sure to give detailed measurements.
Use a measuring tape and give length, width, depth for clothing and others. Don't just say size M or size 10, as there are many disparities between clothes makers as far as sizes. You can be a size Small at GAP, but then a size Medium at Ann Taylor. Or even a size Large at Charlotte Russe.
7. The color black is very difficult to photograph.
Don't post pictures of a big black blob -- it's not going to help selling the piece of clothing. The trick is to lighten the picture up and then it will appear dark gray, but then do tell your potential buyer what you did to show the item, but that the color is a real dark black. It's very easy to use the free Picasa photo editor offered by Google on your computer. It allows you to manipulate pictures in many ways.
8. If you are selling shoes, make sure to take a picture of the soles and heels.
People want to see the use the shoes have been through. And it helps to photograph them on feet, it's a better way to show how the shoe fits the foot.
9. Always photograph the labels of the clothes.
Clients don't have to take your word for the piece to be by Ralph Lauren, or other. I also usually take a picture of the material tag.
10. If you are listing hand-made crafty clothes, better specify the fact that they are artisan items (or one-of-a-kind or collector's item).
This way small defects might be implied under the sheer fact that it is made by hand, as opposed to a machine.
Note: If you buy clothes on eBay, beware that all clothing made in China, Hong Kong, or Korea will be tiny-tiny: a size large over there is barely an extra-small for Americans. Italian clothing also have a very different sizing chart than the rest of Europe -- Hence, the measurements usefulness for you as a seller and as a buyer.
There is always a way for the buyers to ask a question about any item for sale. Make sure you answer them!
Questions? Comments! Reach me at sidoniesawyer@gmail.com.
See more stories on my website.