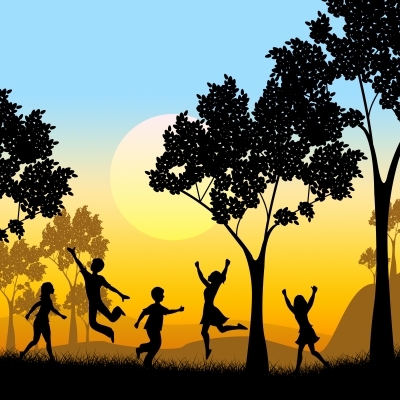 Growing up, success to me was all about getting the A grade. Yes, looking back, the perfectionist tendencies took a hold around exam time when getting a B would be perceived as a failure.
Moving to London, success became about financial independence -- being able to afford to buy a flat (well -- a dodgy studio flat in Oval), to have an annual holiday and to pay for dinners out with friends. Pretty quickly, success was framed in terms of the amount of money I was earning and how I was progressing up a linear career hierarchy. I doggedly pursued a Managing Partner position as a critical milestone in my career success.
Having children changed things for me somewhat. If I was going to leave my children to go to the workplace, I wanted to be making a difference. A second paradigm of success became available to me. What if my work could truly make a difference alongside being a present Mother? What if success was being able to pick my children up from nursery early each day whilst pursuing a meaningful career? I quit the Managing Partner role and started working for myself, meaning that my time was my own and that I could do the work that really mattered to me -- supporting women in showing up and being seen in the workplace.
I confess it took a while to feel this new perspective in my bones, rather than just in my head. I would still get a pang of jealousy seeing peers being promoted, and realising the salary I could have been on. Practising gratitude was always my way through this. It became a mantra - I am grateful for the opportunity to see my children every afternoon. I am grateful for being able to do meaningful work. I am grateful that my time is my own. And a couple of years later, I realised it had really landed for me. No longer did I look wistfully at the 'big' jobs in the workplace. In fact, I was offered a role recently and it was pretty easy to turn down as soon as I realised it was only my ego that was attracted to the pay and the title.
More recently, I find myself tentatively playing with a new paradigm, inspired by Gabrielle Bernstein -- "Measure your success by how much fun you are having." This has been eye opening for me. Sometimes when I am engaged in the work I really care about, it isn't fun. Sometimes the passion for creating change equals frustration when things change too slowly for an impatient type like myself. Other parts of my work -- The Daring Way™, the group coaching - are always fun. I look forward to them and relish being at the front of the room. Equally some of the time I'm present with my children isn't 'fun'. As any parent knows, that time between picking them up from childcare and getting them to bed in the evening can be an exhausting battle of the wills.
So I am giving myself permission to explore this new paradigm and see how integrated I can make it for my life. It feels out of reach just now, just like the second one did a few years back. I am going to write myself beautiful reminders by my bed and by my computer to prompt me to make different choices. This morning, the children went to nursery and I went to yoga, had a walk in the park and a Mediterranean brunch at a local café. Writing this I have a much bigger smile on my face than if I had spent the morning engaged in admin and paperwork. I haven't knocked anything off my to do list, but I suspect I've had a more successful day.
Photo by Stuart Miles at freedigitalphotos.net