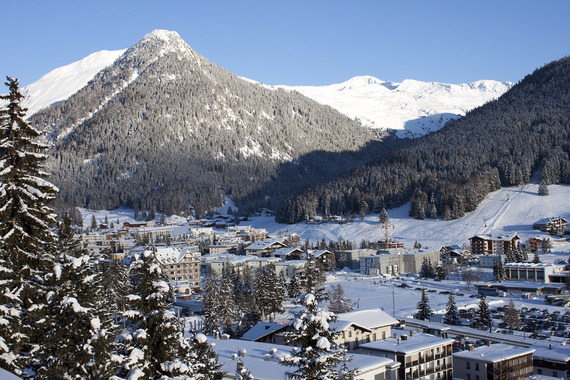 My first Davos trip is in the books, and it was an exhilarating week. En route home, here are my biggest observations:
1. Every business is a digital business - there is no "opting out." And, the digital revolution has only just begun. To quote our Chairman and CEO, Pierre Nanterme, "Digital is the main reason just over half of the companies on the Fortune 500 have disappeared since the year 2000."
2. Yet, there is optimism about what digital will do for the economy and society. Accenture Strategy research suggests this is a $100 trillion opportunity for industry and society by 2025. And, workers are optimistic - 5:1 think digital will improve their job prospects; 10:1 think digital will improve their work experiences.
3. Humans are at the center of the digital revolution, and HR leaders have a huge role to play. First, we have to recognize this is not a transformation of process. It requires true disruption to compete and win in the market -- with humans driving the technology, not the other way around.
4. The sharing economy is here, and we need a new social contract for workers in this new Liquid Workforce.
5. Trust is the new currency in the digital age. And, providing transparency is essential for creating trust - with shareholders, employees and customers.
6. The role government and companies will play to bring about societal gain is critical -- particularly in building new skills for the future. The world is late to the party on these next-horizon skills and needs to catch up fast.
7. Eighteen percent women at Davos is unacceptable. Justin Trudeau, Prime Minister of Canada, set the bar by appointing a gender-neutral cabinet. We can all learn from that.
8. The circular economy is about more than recycling and managing landfill. We need to look at all aspects of waste as an opportunity. Learn more here.
9. Human rights are gaining traction at Davos. Let's continue the collective dialogue among government, academia and corporate to bring even greater visibility to this important topic.
10. You can miss the true beauty of Davos (and life) if you only focus on the work, conversations and content. Recognize the importance of lifting your head and opening your mind so that you can take in amazing sights and sounds that offer a fresh perspective.
Finally, the people of Accenture are truly amazing, and our content at Davos was unmatched. Thank you to the team who made sure that our message was heard, our clients were tended to and details large and small were executed seamlessly.
I'm ready to re-tread my boots (Davos is even icier than people told me!) and am looking forward to WEF 2017.
To learn more, watch the replay of our live broadcast "Workforce of the Future - Leading in the Digital Age," where I'm joined by Alan Murray - editor-in-chief of Fortune, Arianna Huffington - co-founder, president and editor-in-chief of the Huffington Post Media Group and Andrea Smith - chief administration officer at Bank of America.
Related