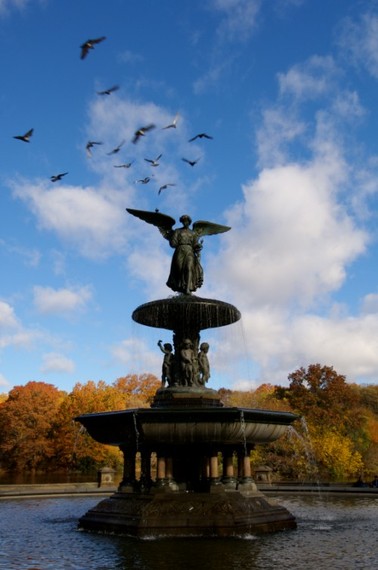 Anne Pasternak is the president and artistic director of Creative Time and commissions innovative public artwork around the world. These are her favorite places in New York City.
New York City is a great place to live and work, and I'm happy to have long called it home. Here are a few of my favorite places around town.
I have really great people coming in and out of my office every single day who completely inspire me. Whether it's artists, partners or my board members and staff, I'm inspired by the team of people I get to work with on a daily basis.
Whenever I get really pissed off at the world, I go up to the Met, and I look at a great Renaissance painting and I feel better about humanity.
I love all the parks, from Central Park to Tompkins Square Park to Governor's Island to Brooklyn Bridge. The parks are a really magical place for me.
I love the East River Waterfront with its magical views of the river, the changing tides, our city's magnificent bridges, and I love watching people from around the world come there to play baseball, fish, and barbeque.
The New York City skyline. Every time I see it, it's magic. And every time I see it, it's different.