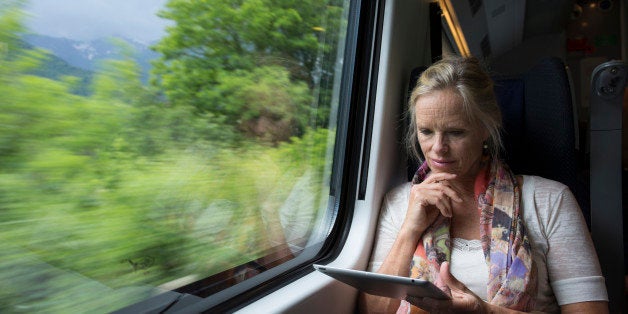 "All journeys have secret destinations of which the traveler is unaware." ― Martin Buber
I started my book No! Maybe? Yes! with the following paragraph..
I'm looking out my window, and snowflakes are falling. They slowly drift out of the sky and give me an impression they have no direction, destination, or urgency to get anywhere.
I was sitting quietly at my computer; for that moment, not moving, not thinking, although my mind was perhaps drifting in a way quite similar to the snowflakes that grabbed my attention -- no direction, destination, or urgency to get anywhere.
In a few weeks, I will be celebrating my birthday. This one, for many reasons seems to be having some extra baggage with it. I will soon have completed my sixty-ninth trip around the sun. I am not certain of all the reasons that I am feeling heaviness about this. After all, I have lived so many of my dreams, and am living as my true self with joy and gratitude each day. Perhaps the various external transformations belie the fact that so many of my internal parts are starting to see the wear of time. Over the past few years I have found my strength reduced as I hike and bike. Sometimes I think it the impact of estrogen running through me. Of course my endo tells me that my estrogen count exceeds that of most women my age. I do hear him, but this is the point where I practice some cognitive dissonance. I mentioned that I seem to be losing strength to my primary care doc at my last physical, and he matter-of-factly replied -- "You're getting old!" I must admit that this triggered the heck out of me.
I remember something a younger cousin said almost 50 years ago as he was turning fourteen. "I am too old to do the things I used to do and too young to do the things I want to do," he complained. Now I am beginning to lament that I may be too old to do the things I used to do -- at least at the same level, but too young to just do sit around and do nothing. I no longer have any responsibilities and have a great deal of time on my hands. I wonder what shall I do? I wonder...
...
I have always had a difficult relationship with traveling and exploring. I would read and watch adventures whether real or fantasy and let my mind wander through these worlds without limitation. However, I barely would take a step out on my own to explore our real world. Perhaps it was my parts that told me to keep in hiding -- don't let anyone ever know the truth inside of you; perhaps it was all the responsibility I had to provide for my family. For me "getting out" into the world was internally limited and constrained.
It is interesting that each of my three children never felt that way, and was always ready and willing to go out and explore the world. As parents, my ex and I were fortunate to be able to allow and encourage the kids as teens go out on various trips with their peers during the summers. This included multi-week camping and rafting trips in the Sierra's and even when our youngest was only 13, sent him and a bicycle on a plane to Seattle where he met a group that biked from there to San Francisco. When they were in college, they took semesters abroad in Australia, Strasbourg and Costa Rica. I used to "joke" that sometimes I wished that I were my own father, in that I wanted someone to be able to send me on a trip, where all I had to do is just go.
...and now, it is going to happen....
I was sitting at the town pool, this past Monday when my phone rang.
"Can I speak to Grace Stevens," the pleasant voice asked. When I responded, she went on, "You have been selected....... (Instantaneously my brain thought this was some timesharing offer).... as one of this year's Amtrak Residency writers. Congratulations."
I was stunned! I forgot that I applied for this almost nine months earlier. It totally came out of the blue. What an honor to be chosen. Another example that nothing is impossible!
I am going on a trip I could only imagine. Across the USA on a train. I will have a sleeping compartment, and dining room, and observation room. I am still stunned. All they ask is that I blog about it while on board. I am pretty sure I can do that.
I never really have admitted that I have wanderlust. Perhaps I have learned it from my kids, or it could have been buried deep inside for reasons I have not yet accessed.
When I get to be on these trains I will wander the country and see the wonders though the windows. Although I may be sitting in a chair, I will be on a train and I will be moving as the landscape stands still. I am pretty sure this is different than just watching the snow drift by through my window at home. The train will have a direction, and a destination. However I am certain that once I am on board I will be enjoying the sense of freedom of wandering and looking forward to whatever wonders I may see and take part in.
This will be my trip of wanderlust and wonderlust. I hope that I will be like those snowflakes I used to watch and have no urgency to get anywhere.
"You will, if you're wise and know the art of travel, let yourself go on the stream of the unknown and accept whatever comes in the spirit in which the gods may offer it." ― Freya Stark
Grace Stevens is an inspirational and motivational speaker and author of No! Maybe? Yes! Living My Truth, an intimate memoir of her journey to live authentically, and Musings on Living Authentically. Grace has been selected as a 2016 Amtrak Resident Writer and looks forward to her journeys on the rails. Visit her website at: http://www.graceannestevens.com/. Follow Grace on Twitter: www.twitter.com/graceonboard .
Popular in the Community