As a professor, I'm used to knowing what I'm going to say. But when I wrote a book with my daughter, she persuaded me to go off script.
More than a decade ago, I brought her to a political meeting in the countryside of southern Brazil. Emma watched young women, many with only elementary school-level educations, debate the future of a movement that had already transformed women's lives across the region.

Studying the rural women's movement in Brazil was my work as a college professor; it soon became Emma's passion. Shortly after our family returned to the U.S., Emma began clamoring to go back to Brazil. "What's the project? I asked her, half-joking. Then, brainstorming one evening between dinner and homework, we came up with the idea that Emma could help me videotape interviews of activists and design a curriculum to teach in her high school.

We bought plane tickets before I considered that I had never spent a month alone with my daughter, then 15, and that at home, I couldn't get her to keep her clothes in the closet. Our arrival in Ibiraiaras deepened my concern: The streets around our hotel were pitch-black, cluttered with trucks and construction materials. Only glimmers of light showed through the hotel windows. "This will make a great story," Emma suggested gamely. Where had I brought my daughter, I worried, and how could I keep her safe?

The darkness turned out to be a power outage, and the glimmers of light were candles set out by the hotel owners, who helped us shift beds, desks and closets to set up a simple suite.

In these rooms, we hammered out our collaboration. We ventured out daily to women¹s movement meetings, demonstrations and kitchens, and returned each evening to two laptops on small desks. Emma furiously typed notes; I wrote a sentence or two, stared out the window, and got up to prepare dinner or wash dishes. For a while, I thought that I, too, should be writing. But I soon realized Emma was much better than I was at getting down the details of what women said and did.

People ask us all the time, "How did you manage to work together?" We're not sure. We've argued and disagreed before, during, and now at the end of what has become a decade-long project At one point, after she'd taken some writing courses in college, Emma was prone to say, "Dad, that's an awful way to begin a paragraph." More frequently, we've worked together intensely, for days or weeks at a time, with a fair amount of ease and determination.

Our book, Sustaining Activism: A Brazilian Women's Movement and a Father-Daughter Collaboration, is about women in southern Brazil who defied their fathers and the men around them to form a movement that demanded equal legal rights for women, in their families and communities. As we listened to these women's stories, Emma and I lived our own father-daughter relationship in front of them. As we watched the Brazilian women bravely fight for voice and power, they watched us grapple with new kinds of equality in our daily interactions who spoke, who made decisions, whose opinions counted.

At first, Emma and I tried to write profiles of the women's movement activists in one voice. We were inventing an "I," a joint observer, who would represent both of us. When Emma¹s clarinet teacher pressed us to think of our collaboration as a duet, we realized we needed to write in two voices. Our duet would occur through alternating chapters, which we wrote while she was an undergraduate at Yale. What surprises us now is how long it took us to reach that conclusion and leave the imagined "I" behind.

On the whole, mixing family and professional life strengthened my work and our relationship. When Emma reflected on our collaboration, she told me she liked the fact that she could argue about our work. She said, "I knew you wouldn't give in to me if you didn't agree." But the mix brought risks as well. "I felt if we argued," Emma told me later, "about cleaning the kitchen or taking care of my sisters or about the book, then the project would fall apart."

Working collaboratively with my daughter, who is now 23, gave me a window on her growing up. I could see and adjust to and even promote the moments when she became more autonomous. When we started our research on the women¹s movement, I was the teacher and she the student. On our second trip, Emma began shaping the questions in interviews and going on her own for dinners and long conversations with women about whom we were writing.

As a father, I owe a debt to the women in rural Brazil who listened so intently to my daughter, trusted her with deeply personal stories and took her into their homes. I think those bonds, which eluded me, formed at that first meeting in the union hall, when Emma was 12. Emma saw adults who had bravely committed themselves as teenagers to fight for women's equality and sustained that passion as they grew up. And in Emma, the women of Ibiraiaras saw a teenager who respected and admired them, and wanted to hear and retell their story.

When our project began, I saw my scholarly research and teaching as separate from my daughter's research project. We said then that Emma would translate my work for a broader, and younger, audience. But that's not what happened. The border between our work blurred and then disappeared. The learning and creativity flowed in both directions. Erasing those artificial boundaries fundamentally changed my notion of university teaching and scholarship -- and being a father.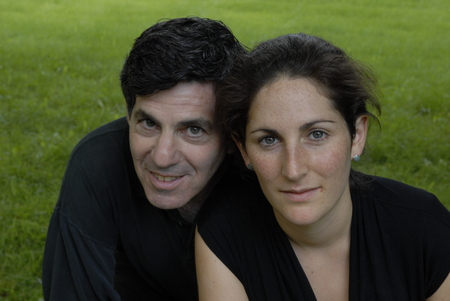 Related