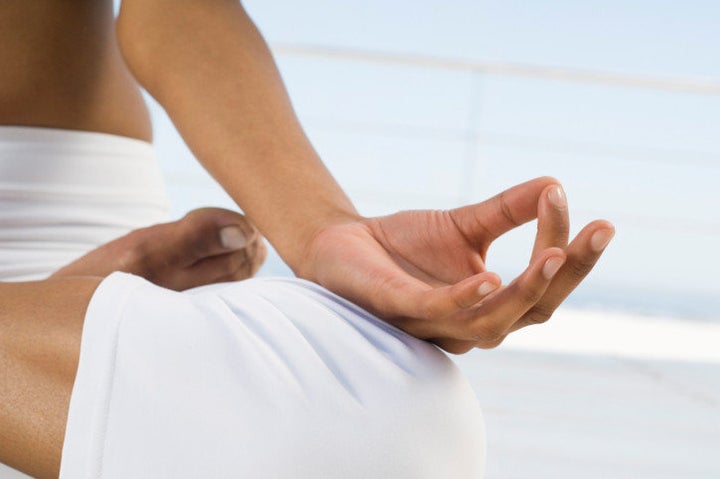 I aspired to be a vegan for a while before I took the plunge, convinced that the lifestyle would be too difficult for me to achieve. The fear of failure was similar to the one I maintained before quitting smoking cigarettes, about nine years ago. In the end, switching to a vegan diet was not only surprisingly easy, but led me cook more frequently and become attuned to the delectable flavorings of fresh vegetables, fruits and a variety of spices. I didn't just cut animal products out of my diet, I became more aware of the bounty plant-based foods offer for the senses.
But veganism doesn't only apply to one's diet, it means living a cruelty-free lifestyle (with no animal products), therefore I had an entire household to transform. Just as with my diet, I felt overwhelmed by the idea at first. In the end it was a surprisingly easy transition that led me to a better spiritual place through compassion for other beings, and mindfulness of the products that I use.
It didn't happen overnight. I had years worth of non-vegan make-up, shoes, bedding and other items throughout my home. There was the financial challenge at hand of replacing all of these at once (something I was not able to do on my budget) but also the challenge of letting go of objects that I had assigned sentimental value. I took the process seriously but gently, getting rid of and replacing many items immediately, but giving myself the emotional and financial space to take my time with others. In the end, I found that letting go of things I could not afford to replace right away (and simply living without instead) was infinitely more spiritually and emotionally rewarding than holding on to them.
First, there was my vast make-up collection that included a good amount of unworn high-end cosmetics. I organized every piece by cosmetics company. Then I typed up lists of all of them, organized by brand. I emailed the lists to the companies' customer service departments to find out if the products were vegan. Some companies, like MAC (despite not posting a public list of vegan products) responded to emails inquiring about specific products. If I found out that a product was not vegan (the most frequent culprit ingredients being carmine, beeswax, and lanolin) I got rid of it. Though I felt attached to my make-up -- I still maintained an awareness that the assorted colorful sticks and pots were indulgences I would likely be spiritually lighter letting go of. In the end, I was. Eventually I could afford to replace what I threw away with cruelty-free items from companies such as all-vegan Ecco Bella, Urban Decay (their website has a vegan page), all-vegan Manic Panic Collection and MAC. A fantastic resource for finding vegan make-up is the Cruelty-Free Face blog by make-up artist/author Melisser Elliot, who includes a list of vegan companies and products. Although I still have fun with make-up, in the process of "veganizing" my collection I experienced an important lesson -- that letting go of certain physical items I am attached to frees me.
Even more difficult for me than letting go of my carefully curated make-up collection, was bidding adieu to my cherished leather shoes and handbags. I perceived them as not just serving practical purposes, but as indulgences that brightened a dull day, and as integral parts of how I presented myself to the world. In the end they proved to be just like my make-up -- physical things that lightened my spiritual load when I let go of them. I recall one purple purse I was particularly attached to. I had coveted it for months before it finally went on sale and I snatched it for a still-high price. I don't think I ever missed it once it was gone. Now it's just a faint and powerless image that only emerges when I dredge it up from the recesses of my memory. Today when I covet a handbag or pair of expensive shoes, it's much easier to release the desire for them. Once in a while I still indulge. My favorite place to do so is the all-vegan shoe (and accessories) store MooShoes.
When I was little, instead of the "blankey" that many children drag around, I had a "feather pillow" (eventually I learned that this was called a "down pillow"). As an adult I still found comfort nesting my head in the cotton-encased clouds of feathers. The problem was that's just what they were: the feathers of birds. There are two ways that down is generally collected; either the birds are killed or the feathers are torn from their bodies while they are still alive. No matter what comfort level I was deriving, in my heart and soul I did not believe that my pleasure was worth an innocent bird suffering the least amount of pain, let alone losing its life. I chose to live my truth instead of responding to my juvenile attachment. My bed is still "comfy-cozy" as I used to say as a child -- I found a great quilted down alternative comforter and pillows at Laytner's Linen & Home.
When I transitioned to a vegan home, I thought the conversion would be as tedious as picking lice out of a child's thick hair. I discovered that it was a spiritually uplifting process that helped to teach me mindfulness, and opened my eyes to how I could lessen the suffering of others by making simple choices. I'm not living a monk's life that is free of material possessions -- but I've experienced first-hand the spiritual transformation that comes with letting go of the physical, and of choosing a compassionate lifestyle.