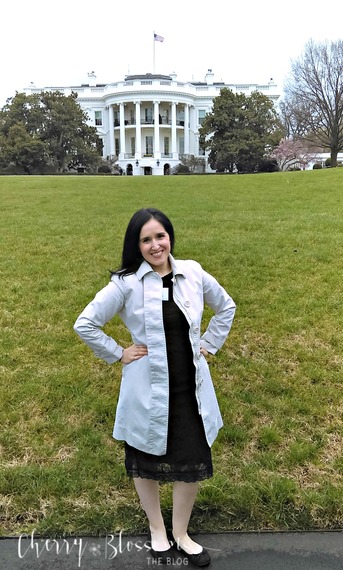 This post is a surreal one for me to write. I am still in a utter amazement that my visit to the White House truly happened. Since I was a little girl, I had always dreamed of going to the White House to explore the President's home and put history at my fingertips. So how did it all happen? Well a few weeks ago I received an email...one of those emails you read about 20 times. Obviously, the first few times I read it I thought that it must have been sent to me by mistake. It asked me if I would be available to attend an event at The White House during the second week of March. After getting over the initial shock, I replied in the affirmative. I never heard back so I assumed either A. the even was canceled or B. I wasn't chosen to attend C. They were pulling my leg the whole time. A few days into the second week of March I received another email in which I found out that I was one of 40 bloggers chosen to visit The White House by SheKnows to attend an event hosted by First Lady Michelle Obama. We were being invited to The White House on March 15th, 2016 to learn about First Lady Obama's Let's Move initiative.

WHAT???? IS THIS REAL LIFE??????!!!!!

On March 16th with shaky hands and my heart beating as fast as a drum, I entered through the East Wing of the White House (after going through security of course).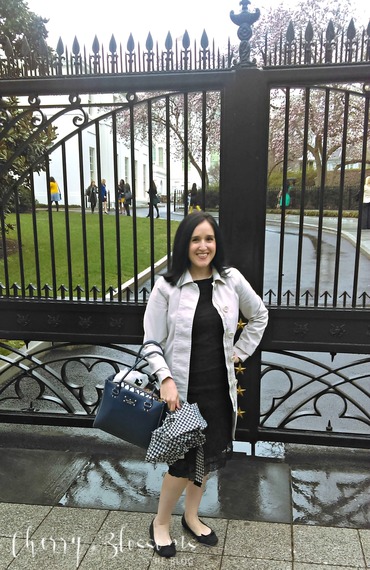 Our coats were taken and placed in the Family Theater (where the First Family screens movies) which is decorated with bright red tapestries lining the walls. From there, we made our way along the East Colonnade, past the Jaqueline Kennedy Garden and through the Visitors Foyer. We were then given free range to walk around the residence's ground rooms; the Library, the Vermeil Room and China Room as well as the Cross Hall, Red Room, Blue Room and Green Rooms on the first floor.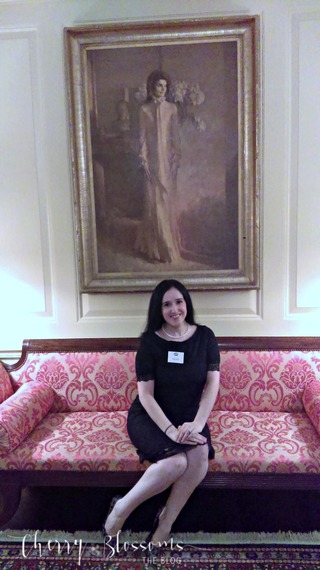 I was surprised at just how much Hollywood romanticizes the White House. It is not as large as I had imagined it would be. In fact, walking through, you definitely get a sense that the White House is a busy place. Ushers run to and fro while secret security keeps watch. My favorite room in the White House had to be the Vermeil Room on the ground floor. It was very light and feminine and showcased many famous portraits of past First Ladies.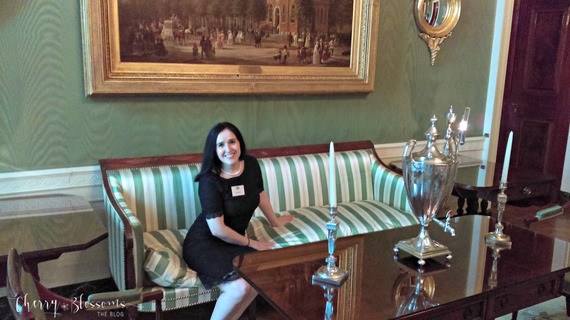 After exploring the rooms I walked through the Cross Hall where portraits of a few of the Presidents are on display.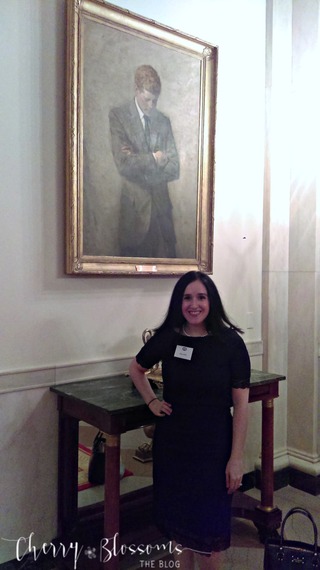 After exploring the rooms, we were led into the East Room of the White House. Yellowish-gold tapestries lined the windows while huge chandeliers hung from the ceiling. I was lucky enough to make it to the front and center table making me only mere feet from the speaking platform and podium.
Did you know that ONE in every THREE children in the United States are considered obese? When the Obama's came to the White House this obesity rate was climbing higher and higher. In 2009, First Lady Michelle Obama planted the White House Kitchen Garden to initiate a national coversation around the health and wellbeing of our nation. In 2010 Mrs. Obama launched Let's Move! an initiative to help kids and families lead healthier and more active lives.
We first heard from Deb Eschmeyer, Executive director for Let's Move!, and Senior Policy Advisor for Nutrition, who welcomed us to the White House and told us a bit of background on the Let's Move! initiative.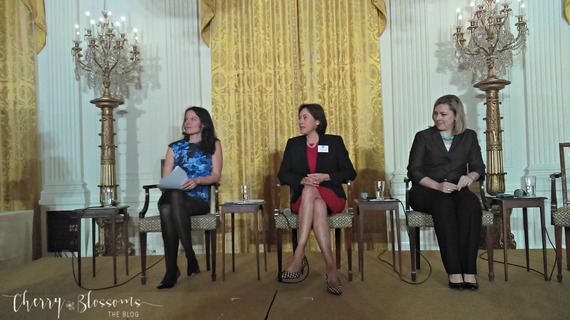 We then heard from two separate groups of women; the first group spoke to us about why the health of our children is so important and the second group discussed the significant nutrition policy accomplishments that have happened over the course of the last few years. It was amazing to hear how much the Let's Move! initiative has grown....
Thanks to First Lady Michelle Obama and her amazing staff, Let's Move! has made amazing progress over the past few years;
-1.6 MILLION kids are now attending healthier daycare centers where fruits and vegetables have replaced cookies and juice.
-Over 10 MILLION kids attend Let's Move! Active schools where they strive to get 60 minutes of physical activity a day
-More than 30 MILLION kids are eating healthier school breakfasts and lunches
-Nearly 80 MILLION people (1 in 4 Americans) now live in a Let's Move! city, town or county where kids can walk to school on new sidewalks, participate in a summer meal program, or join a local athletic league.
-THOUSANDS of chain restaurants have created healthier kids' menus, and food and beverages companies cut 6.4 trillion calories from their products
-Religious leaders are teaching their congregations about healthy eating through Let's Move! Faith and Communities, families are getting active in National Parks through Let's Move! Outside initiative, and kids are enjoying healthy eating exhibits at one of nearly 700 Lets Move! Museums and Gardens.
-I also learned about FNV where they are using celebrities, athletes and children's characters to help kids and teens eat their fruits and vegetables.
-Did you know that every fourth grader (and their families) are able to visit National Parks for free thanks to the 'Every Kid in a Park' program? To learn more click here.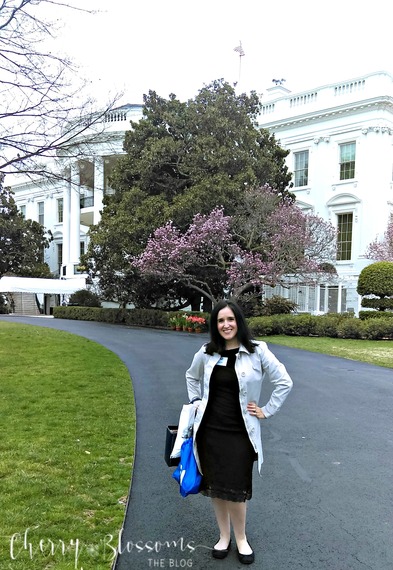 A recipe by the White House Executive Chef Cristeta Comerford, remarks by Dominique Dawes, the First Lady Michelle Obama and my trip to the White House Kitchen Garden (and a Bo and Sunny Obama sighting too).
Many thanks to SheKnows & Jenny Reeder Lauck