Michael Zelehoski at Christina Ray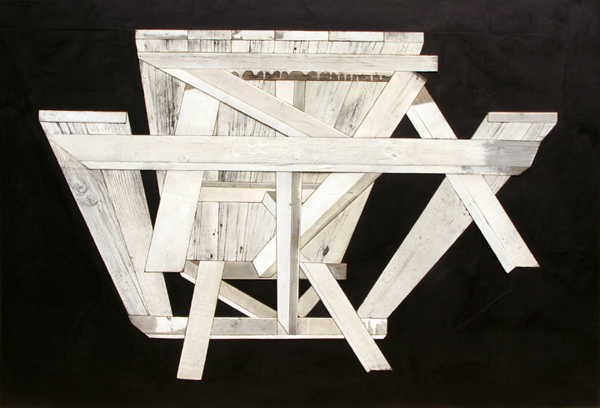 Picnic Table
Michael Zelehoski
2010
mixed media assemblage with deconstructed picnic table, found wood and plywood
49" x 72"
Christina Ray is an enthusiast. She owns and operates a gallery not as a vanity project, but because it is the natural expression of her very being. If she invites you to go somewhere, you are compelled to follow her instructions. So, during 2009 Art Fair week, I found myself tramping all the way out to the waterfront to a grubby barge to visit The Fountain Art Fair. I'm glad I did for a number of reasons but none more so than finding the work of Michael Zelehoski. Of the thousands of pieces, paintings, pimps, and posers I saw that week, his was the most outstanding.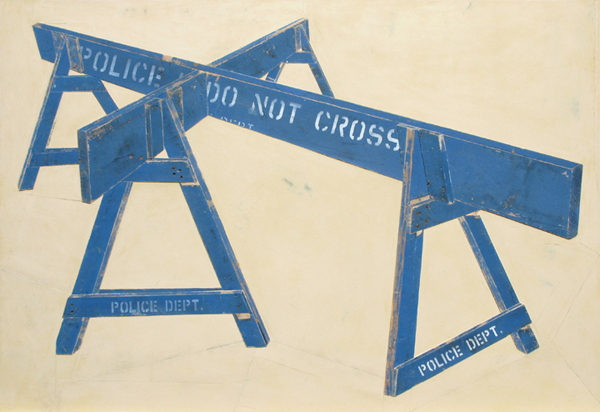 Do Not Cross
Michael Zelehoski
Do Not Cross
2010
mixed media assemblage with deconstructed barricades and plywood
58 x 86"
The Jack Gilbert poem "The Abnormal is not Courage" is a bit of a mantra for me among some other friends, family and past colleagues. It hung on the wall at our art foundry, and has been pulled down from our book shelves too many times to count. There are two lines that remind me of the moment I saw Michael Zelehoski's work.
Not the marvelous act, but the evident conclusion of being.
Not strangeness, but a leap forward of the same quality.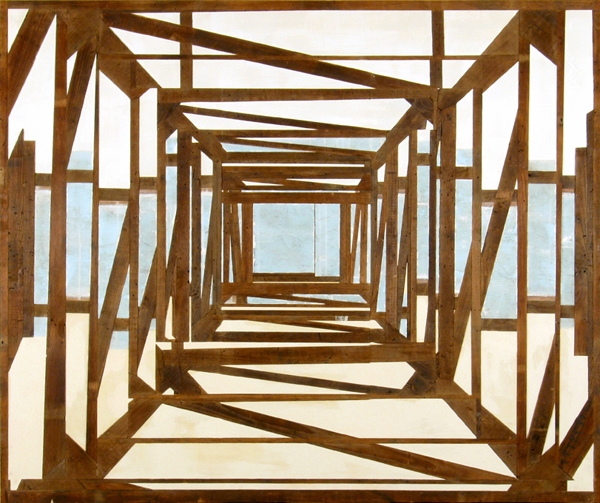 Tower
Michael Zelehoski
2008
mixed media assemblage with found wood
46" × 55″
Michael works with found objects but don't let that scare you away. These aren't endless collections of the ordinary assembled into something else ordinary. Instead he re-purposes, transforms, flattens those everyday objects that blurr into our background, making them new lessons in perspective- both conceptual and literal. Wandering over his panels, you have the impression that these chairs, ladders, and stools were all made, used, and discarded for the sole purpose of providing Michael with material. The fact that he lays out the process in its entirety on his home page does nothing to blunt the wonder of these works. He not only shows you the plug, he shows you the material he made it with and how. Nothing Abnormal about it, yet filled with nuance, craft, and beautiful leaps throughout.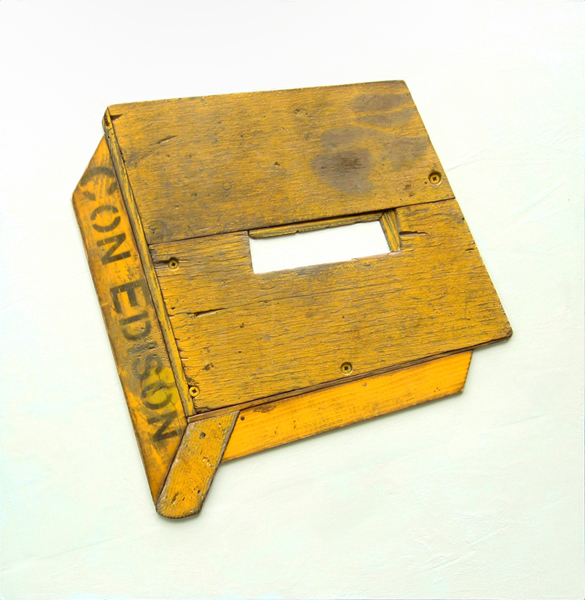 Con Ed
Michael Zelehoski
2010
mixed media assemblage with deconstructed box and plywood
20" x 20"
The exhibition opens at Christina Ray, located at 30 Grand Street on Thursday, September 09, 2010 with a reception from 7-9PM and will be up until October 10th.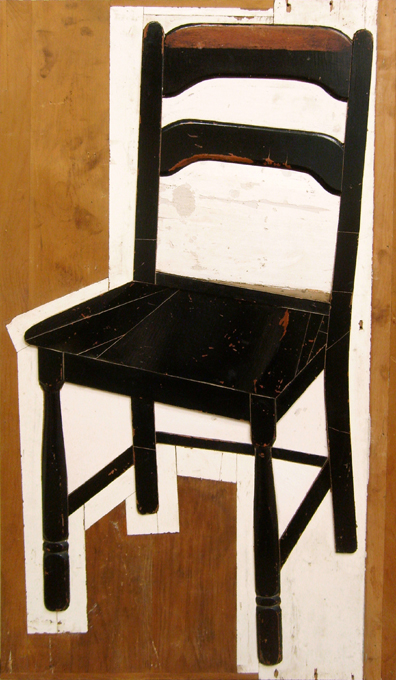 Black Chair
Michael Zelehoski
2008
mixed media assemblage with wood and wax
42" × 25″
Popular in the Community