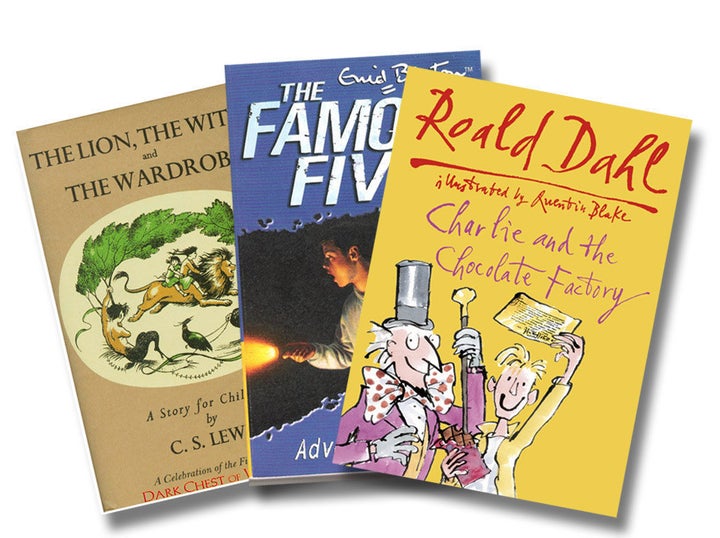 The 44th Annual Coretta Scott King Awards will webcast live January 28, 2013 at the American Library Association Midwinter Meeting in Seattle. The awards are given to African-American authors and illustrators of outstanding young adult and children books about the black experience.
For fun (yeah, it's true), I've compiled a spreadsheet of CSK Award winners, including the John Steptoe New Talent Awards. The spreadsheet includes: the year, award received, recipient name, title of the book, publisher and whether winner was a man, woman or team. Now, I'm not a statistician. I'm the author of the picture book Martha Ann's Quilt for Queen Victoria (also in Spanish). Many bloggers and librarians focus on mock Caldecott award winners. I try to guess who will win the Coretta Scott King Awards.
What I've gleamed from this statistical look at CSK Awards from 1970 - 2012 is that, authors or illustrators who have received two or more CSK awards or honors account for the majority of all award recipients. For example, 26 African-American authors (33 percent) have been honored with 67 percent of all the author awards given since 1970. And, 17 Black illustrators (40 percent) have 75 percent of all the illustrator awards given.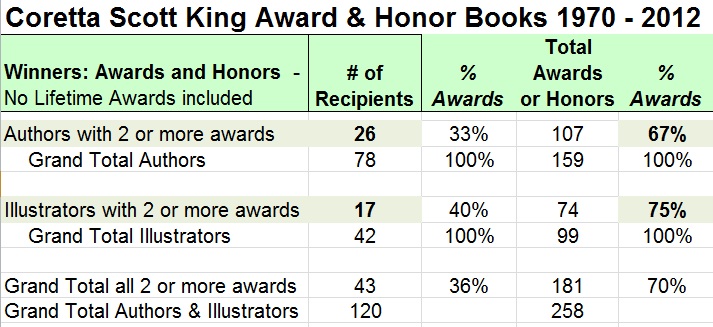 Which African-American authors are on my short list for a 2013 CSK Book Award?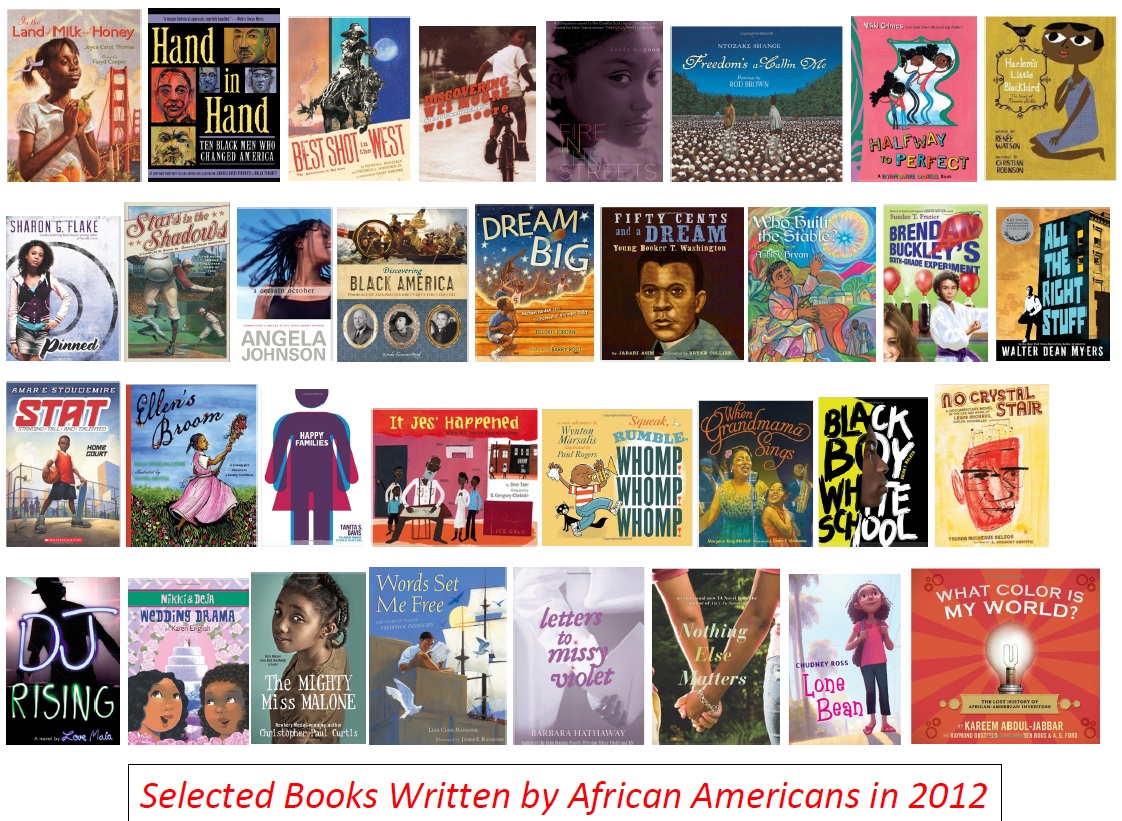 My guess is that the 2013 CSK Book awards will include at least one of the following:
No Crystal Stair by Vaunda Micheaux Nelson -- a previous winner
The Mighty Miss Malone by Christopher Paul Curtis -- a previous winner
Words Set Me Free: The Story of Young Frederick Douglass by Lesa Cline-Ransome
Black Boy White School by Brian F. Walker
Discovering Wes Moore by Wes Moore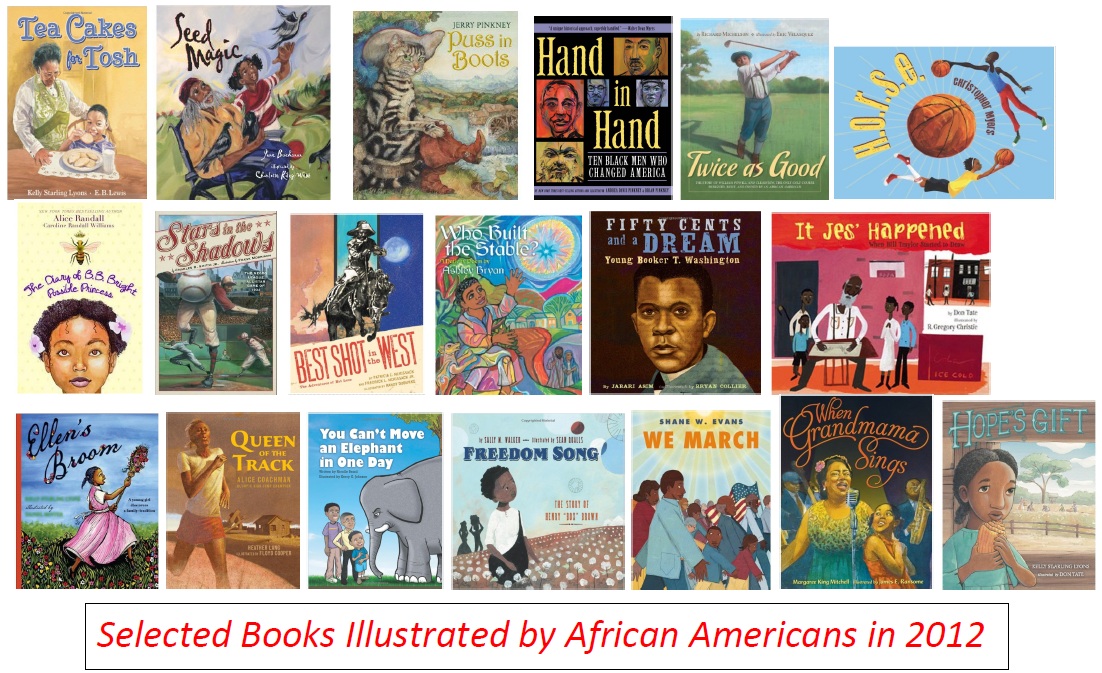 My guess is that the 2013 CSK Illustrator awards will include at least one of the following:
When Grandmama Sings illustrated by James Ransome -- a previous winner
Fifty Cents and a Dream: Young Booker T. Washington art by Bryan Collier -- a previous winner
We March written and illustrated by Shane Evans -- a previous winner
Seed Magic illustrated by Charlotte Riley-Webb
Ellen's Broom illustrated by Daniel Minter
Hope's Gift illustrated by Don Tate
So, who do you think will win?