I love The Mindy Project -- the characters, the writing, the performances. I love this show so much, in fact, that my friends have started calling me Bindy (AKA "Boy Mindy").
Watching The Mindy Project, I couldn't help but wonder (thanks Carrie Bradshaw) how Mindy Kaling created a show that was hilarious, brilliant and educational. You see, what I soon realized was that Mindy Kaling was, through her character of Dr. Mindy Lahiri, teaching us a master class on love, life, fashion, and friendship.
So much like the 2011 film My Week With Marilyn, but actually nothing like it, because I was not actually hanging out with Mindy Kaling (and Mindy Lahiri is a fictional character), but simply spending a week re-binge-watching The Mindy Project on Netflix in anticipation of Season 3 which premieres Sept. 16, I share with you the lessons I have learned from Dr. Mindy Lahiri. Get your pencils ready (all you luddites out there) and smart phones (everyone else) and let's get started.
1) Romantic comedies are real-life stories waiting to come to life if only we believe. I am just a boy standing in front of the Netflix asking it to love him. Or something like that.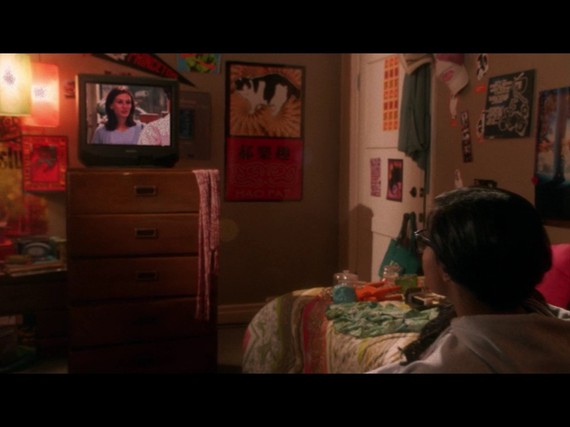 2) Fusion cuisine can sometimes be a disaster. Proceed with caution.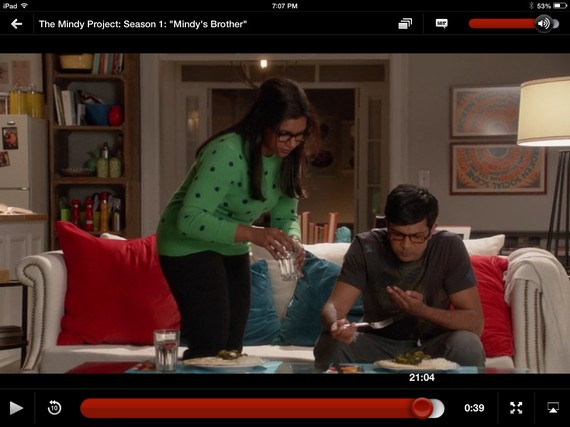 Mindy: I made mom's saag paneer.
Rishi: It's gritty.
Mindy: I think it's the mac and cheese powder I used.
3) Always ask the DJ, server, or sales associate for the wifi password when you visit any establishment. I mean, why even have a wifi network if the password is not for everyone? Stop being so selfish.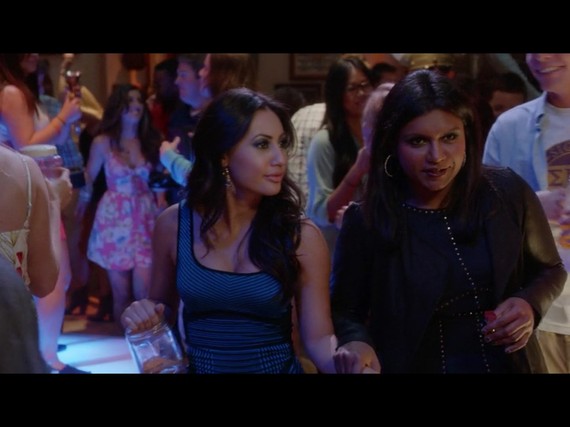 Mindy: Let's go talk to the DJ and ask for the wifi password for this place.

4) Lying on the floor after a career setback or romantic disappointment is like exercise for the soul. Emotional yoga. Being spiritually sporty. Namaste and all that jazz.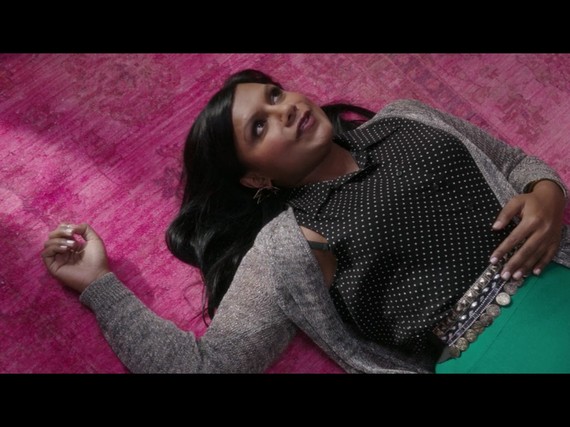 5) Fashion statements are essential: Color Blocking. Mixing Patterns. Accessories. I once showed up at work thinking "this outfit looks oddly familiar," only to realize that it was the EXACT same outfit that Dr. Mindy Lahiri wore on an episode of The Mindy Project. Lesson: Be bold, not boring.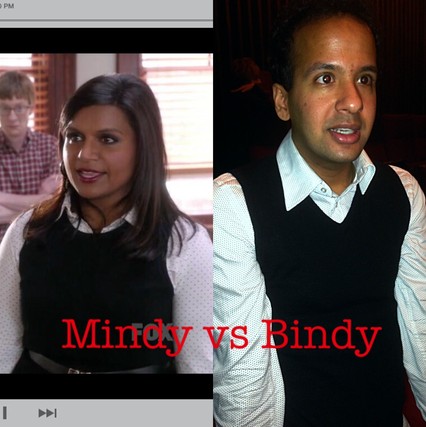 Mindy: Anyone can be professionally styled to look cute in a photo. I've done it like 10 times at the mall.
6) Use scary celebrity-in-peril stories to encourage exercise.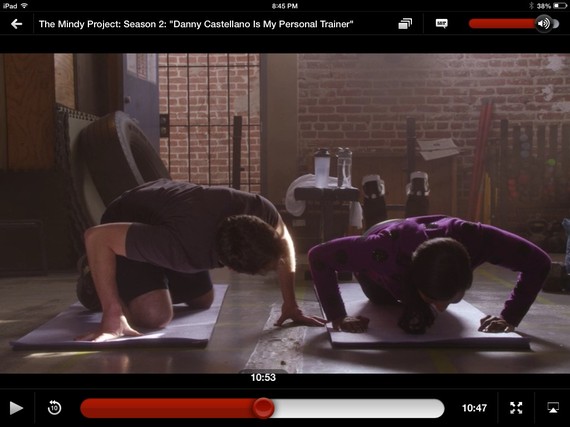 Danny: Michael Fassbender is trapped in a well!
Mindy (continues doing pushups): NOOOOOOOO! I'm coming for you FASSY!
7) Always provide snacks at work meetings. Always. What's that famous saying? "People will forget what you said, people will forget what you did, but people will never forget how you made them eat."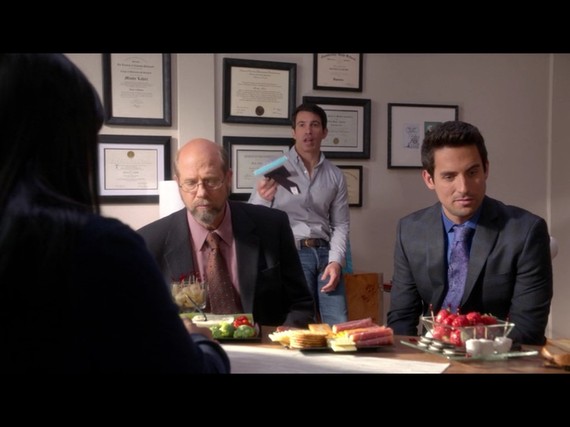 8) An impromptu dance performance is the best SECRET SANTA PRESENT EVER. You had me at the pop and lock.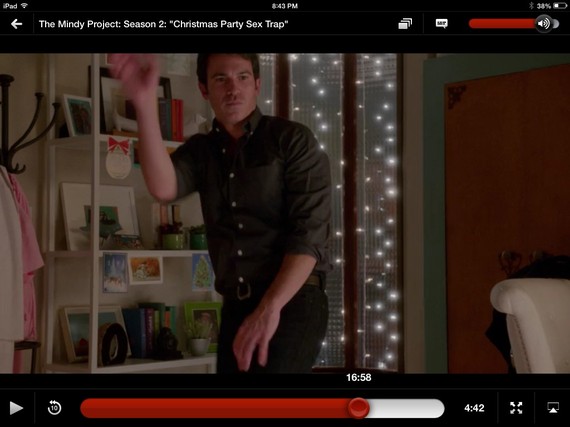 9) Dance like nobody's watching. Or dance like nobody else. Just pick a side already.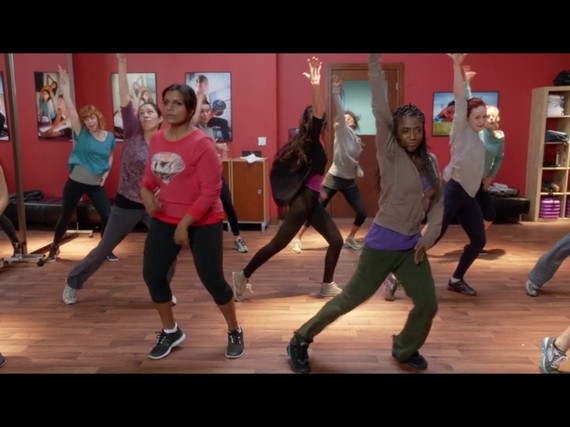 10) Having goals is important. Existential crisis averted.
Exhibit A: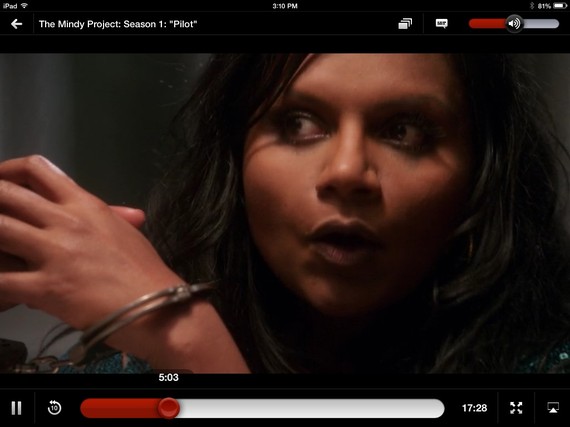 Mindy: This is not who I really am. Who I have been is not who I am going to be.
Exhibit B: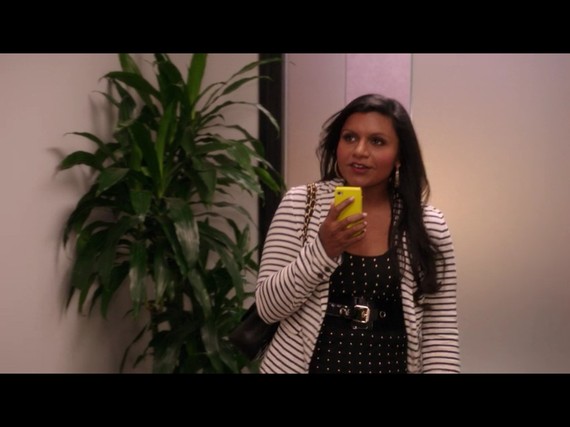 Mindy: Note to Self: Try to change your life today.
11) You are the best storyteller of your life. Always.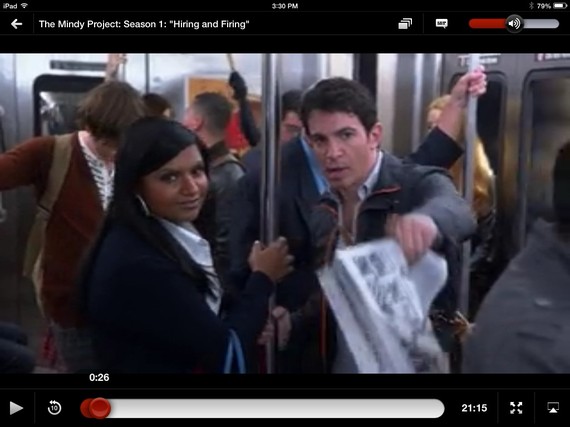 Danny: Can you stop narrating?
Mindy: I can't help it Danny. I can't have these beautiful insights and not share them with someone.
12) Choose your words carefully.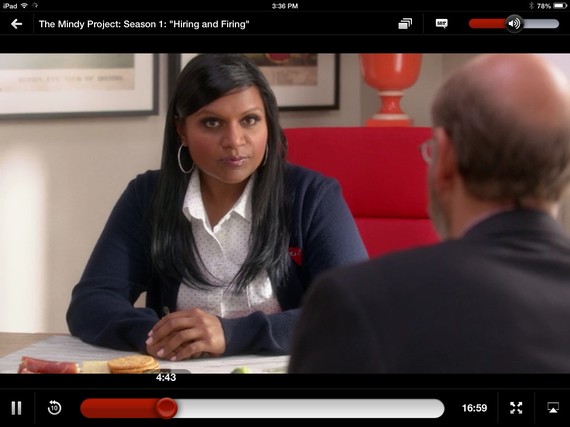 Mindy: I hate when people say "old school" when all they mean is inefficient and rude.
13) For inner confidence, give yourself a super-duper secret warrior name. I am choosing Chaka Khan Channa Masala for myself. Shhhhhhh don't tell anyone. It's a secret.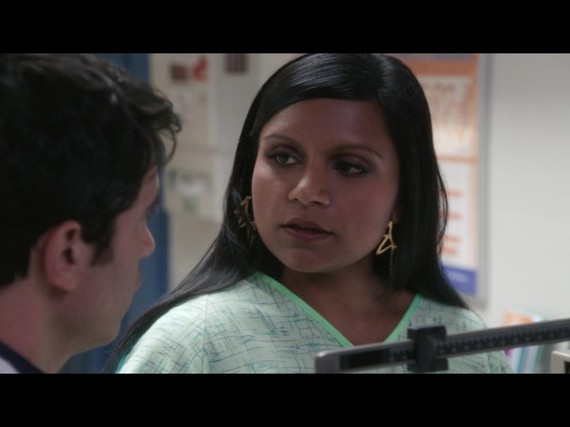 Mindy (loudly to herself): Don't listen to him. You are a warrior and your name is Beyonce Pad Thai.
14) Categories are meant to be inclusive, not restrictive. Like Patrick Swayze said in Dirty Dancing, "Don't put baby in a corner (box)."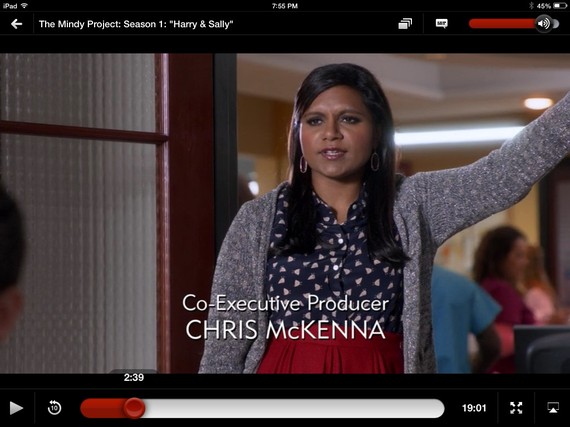 Danny: How many best friends from college do you have?
Mindy: Best friend is not a person Danny. It's a tier.
15) Iconic television characters are the best Halloween costumes. Halloween 2012: Mindy Lahiri is dressed as Diane from Cheers and I am dressed as Bro-Livia Pope and Spitz, an homage to Olivia Pope and Fitz - aka President Fitzgerald Grant - from Scandal.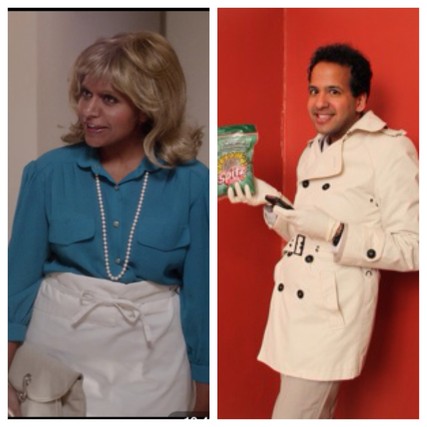 16) Your bed is your castle. It is your refuge. Store everything you could ever possibly need under the covers with you.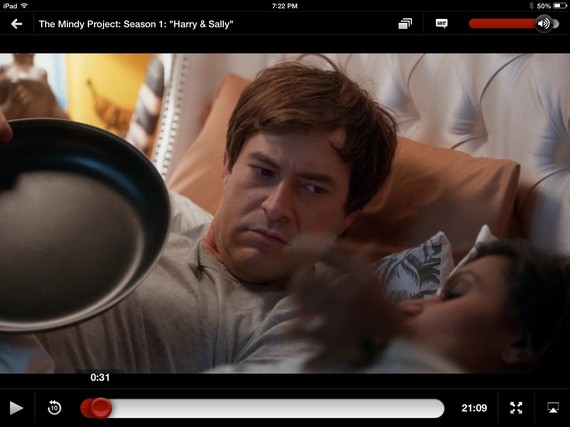 Brendan (pulling out a frying pan from under the covers): Really?
Mindy: It provides a flat surface on which to write letters for correspondence.

17) The elevator is for Grey's Anatomy. Always take the stairs. Always.
Exhibit A (on an elevator):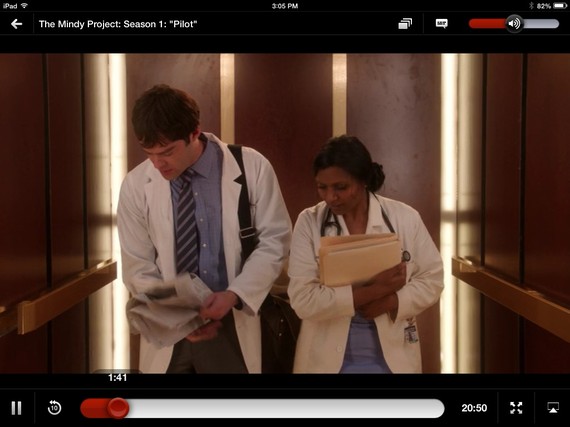 Exhibit B (on the stairs):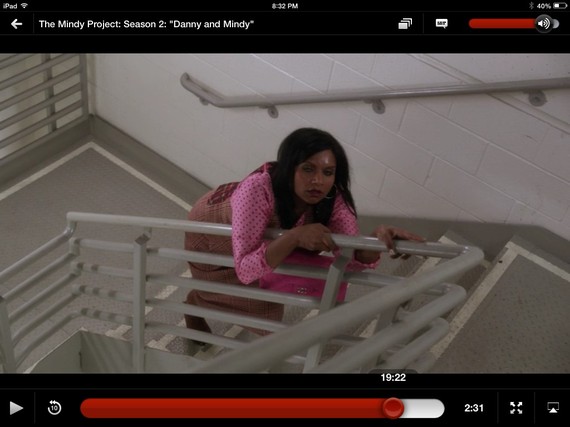 Exhibit C (taking the stairs led to true love):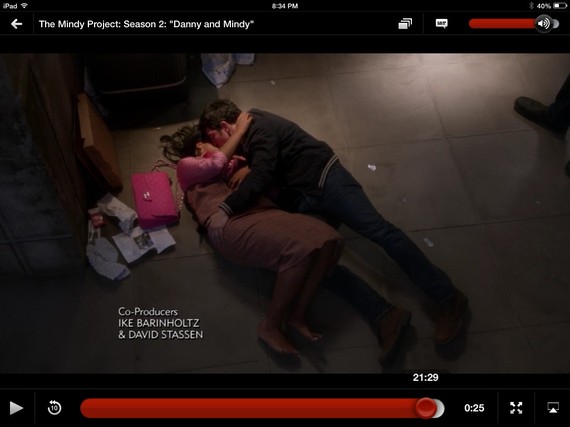 18) It doesn't matter if you are single. Always make an impact at weddings. This is your Julia Roberts-Rupert Everett My Best Friend's Wedding moment. Carpe diem the heck out of it.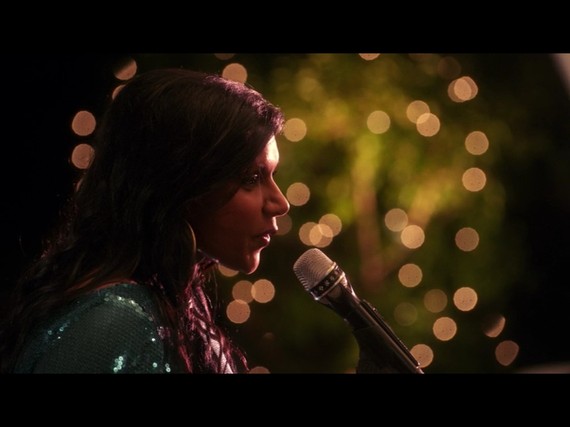 19) Dance like nobody's watching. Unless everybody's watching. Then just dance really well.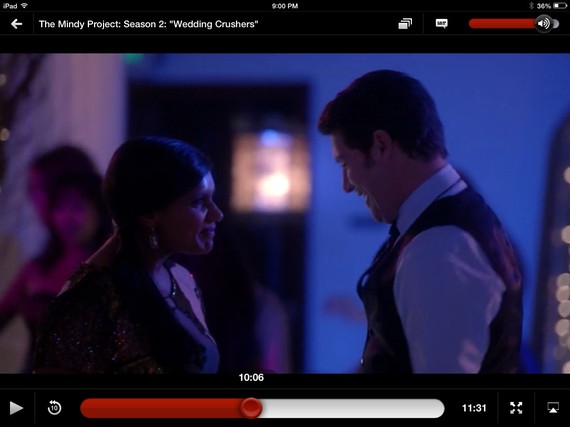 20) Just be yourself.
I love the fact that in Mindy Lahiri, I see someone who is truly, proudly, and completely herself. She is hilarious and heartfelt. She is a brilliant, Indo-American doctor. A pop-culture mastermind. She loves her family and is bold in her fashion choices. She has strong friendships and cares for her co-workers. She is not a forever sidekick or a sassy best friend, but a fully embodied, romantic, complicated leading lady. She leads with her heart and remains open to the magic of possibility, despite instances of heartbreak and disappointment.
I root for her. I cheer her on. I celebrate with her. Because, perhaps her biggest lesson of all is that she inspires me to be unabashedly me. And there is truly no greater gift than that.
What lessons has the character of Dr. Mindy Lahiri taught you? Share with me in the comments below.
REAL LIFE. REAL NEWS. REAL VOICES.
Help us tell more of the stories that matter from voices that too often remain unheard.