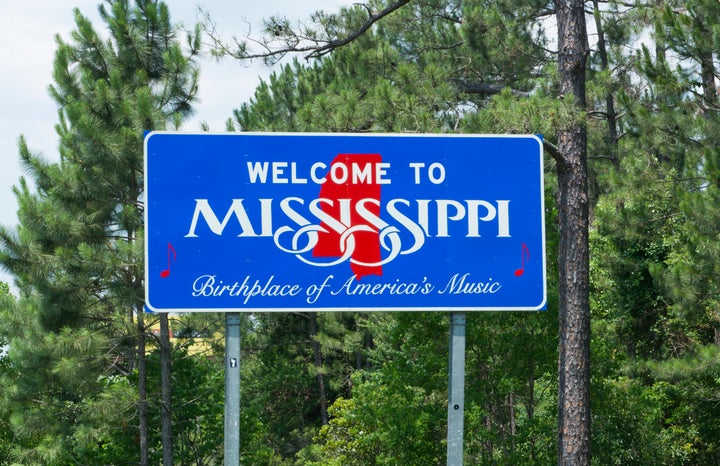 Our lives thus far have been so classically small-town Mississippi, we should never make a blip on a radar. We fell in love, got engaged, bought a house, got married, and bought a bigger house. We've added a dog or a cat here or there. Then finally, after a year of countless fertility pills, shots, doctor's appointments, and heartbreak: we got pregnant.
My wife is expecting our first born daughter, currently the size of a bell pepper, that we are naming Wren. After the initial shock, then elation, the reality of becoming a two-mom family in the most conservative state in the country is slowly starting to set in. And now, we have this extra layer of bigotry hanging over our heads and hearts in House Bill 1523. This law is stripping our family of the excitement this season of life has to offer and leaves us with many unknowns.
The state of Mississippi, also known as "The Hospitality State," has made it legal for business owners and service providers to discriminate against my child before she even weighs a pound. There is no single aspect of Wren's life that will not be touched by this hate-filled law. Before we can choose a preschool, a pediatrician, or a ballet class, we must ask, "Do you accept two-mom families?" Eventually, that answer will be no and my child, who has not yet had a chance to take a breath of this thick, damp Mississippi air, will already be at a disadvantage. Simply because of the family structure she will be born into .
I have anticipated this moment since I realized these were the obstacles my family would face. I anticipated anger of the long-fabled "Mama Bear" mentality. I anticipated moving to a specific area where other two-mom families have sent their kids to school with only a few problems. I have anticipated the questions and the bullying. I anticipated being my child's best advocate, unrelenting in her pursuit of her health and happiness. However, the one thing I did not anticipate was the feeling of overwhelming grief. A parent's second nature is to give their child the best that life has to offer. But, because our state values religious freedom over the equal rights of a child that is not yet earth side, my daughter will never have a chance at having an equal playing field. Instead, this law already makes me feel like a failure of a mother, because there will be a point in her life where she will be discriminated against before she can even spell the word, and there will be nothing I can do about it.
So, my fellow Mississippians- and anyone else who may come for my precious child, I leave you with a quote from the Bible, a book that we all love, but one that has been used as a weapon against my family: "The King will reply, 'Truly, I tell you, whatever you did for the least of these brothers and sisters of mine, you did for me." These mamas will be watching you and so will history.
Calling all HuffPost superfans!
Sign up for membership to become a founding member and help shape HuffPost's next chapter