I've been thinking about writing this article for a while, but pride may or may not have kept me from it. You see, I'm really proud of the reputation I've built up over the last eight years as a high end, stylish wedding planner. I have been known to, on more than one occasion, look down my nose at items I deem to be tacky wedding fare... carnations, tulle, DIY invitations. And yet, the wedding I'm most embarrassed of having planned, the one I'd never put into my portfolio, is my own.
A little back-story... I got married eight years ago this May at the ripe old age of 21. Back then we didn't have a ton of money, or a ton of taste for that matter. I set about planning a wedding that was nicer than what I'd grown up with but it turns out, lacking in several key areas. We picked a gorgeous locale on a cliff overlooking the ocean but I was hesitant to spend exorbitant amounts of money on items I didn't think were crucial. I can admit to you all now, albeit sheepishly, that we had plastic folding chairs at our ceremony... can you imagine? The "upgraded" chair was in our reception and even then it was white wood folding. The reception itself had ficus trees with twinkle lights, the cake table was skirted and piled high with fabric, the bar served beer in plastic cups, and yes, there may or may not have been tulle swathing each exit. Dear Lord, I shudder to think of it now!
I often joke with my husband that if we were getting married today I would put us into financial ruin with all of my choices. I would insist on custom everything and have my favorite wedding photographer flown out from New York. The floral costs alone would rival the annual operating budget of a small island nation and the bar would be top shelf with vintage wine flowing like the Nile. But, at the end of that lavish spectacular day, we'd be exactly where we are now: married. You see, as much as I can't stand to look at décor shots from my own wedding, I still wouldn't change a single thing about it. Our friends and family couldn't tell you what chairs we had or even what "skirting" a table means. They remember our hand written vows that made total strangers stop and listen on the bluff and then end up crying with everyone else. They remember the French fries and champagne we served during cocktail hour and that everyone danced and danced until the wee hours of the morning. They remember seeing two kids in love who might not have known what "high end" was, but who were so grateful for that sunny day and the opportunity to spend the rest of their lives with each other.
I think of this now when I have an indecisive bride who's paralyzed about something simple like whether or not to serve champagne at the toast or which shade of pink is ideal. Choosing elements for your wedding day should be fun, but these choices won't make any difference in the stuff that matters. For better or worse, you'll end that day married to your partner and that's the truly exciting part. Chances are in a few years your dress choice will be out of style, and the centerpieces you thought were so modern might look outdated. But the timeless photos, the ones that will always make you grin, are those of two people in love in their Sunday best ready to take on the world together. Those pictures are always in style.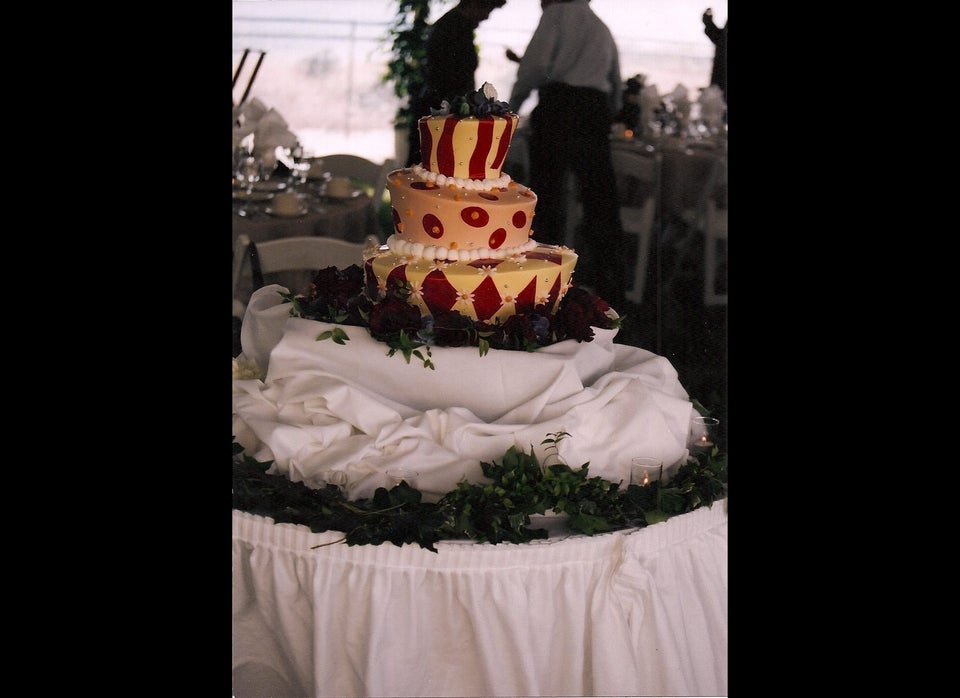 Related