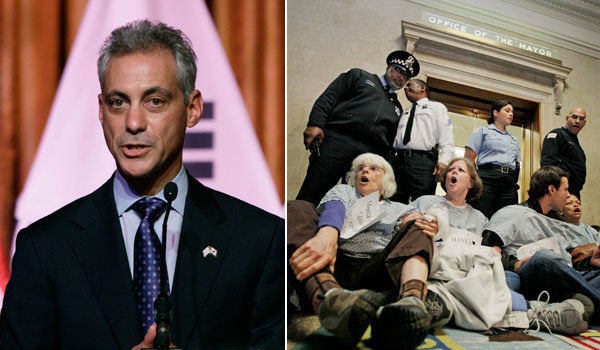 Today I voted yes on the City of Chicago 2012 Budget.
When Mayor Emanuel presented his initial budget last month, I agreed with 95% of its contents. The budget hearings, which we had everyday in the last week of October, were informative. I live tweeted (while my phone battery lasted) things I found interesting with the hashtag #ChiBudget.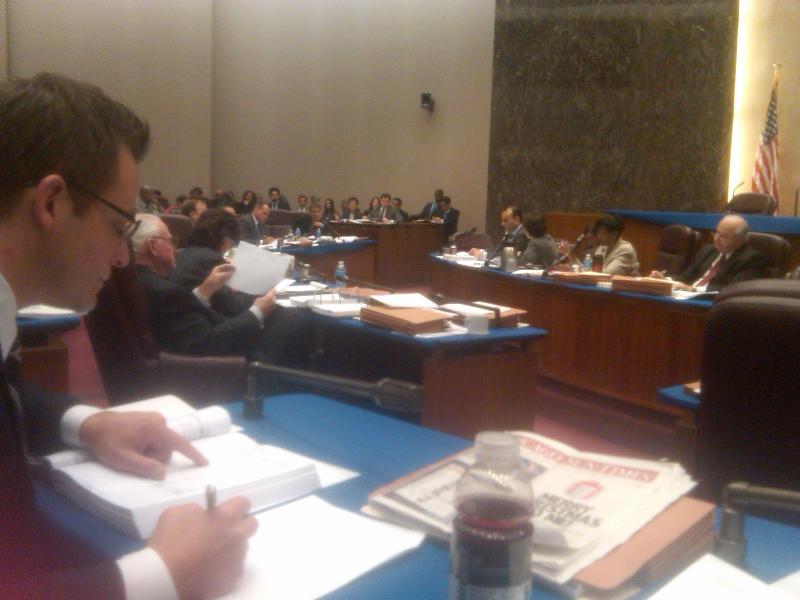 The leadership from every department testified and the majority of aldermen were there, all day every day, to ask pertinent questions. I was impressed by most of the commissioners, who seem to have a good grasp of what's expected of them and their departments.
Since budget discussions started, I've probably received between six and seven hundred emails from people expressing opposition to specific parts of the budget. On November 1, I signed an open letter to Mayor Emanuel, with 27 other Aldermen, reflecting many of these concerns.
Reduction of library hours and laying off library staff is, by far, the issue that has been the most protested city-wide. I hate that we're reducing library hours. Libraries are the glue that links our communities and they serve the neediest people. I find it ironic that we're asking for longer school days (which I completely agree with) at the same time we're reducing access to libraries.
After receiving our letter and meeting with us, the mayor did give some ground on this issue and in 2012 libraries will now be open Monday and Friday mornings when school is out, and 184 staff will be layed off instead of 284. For me, this is still not good enough. We should have found a way to keep the libraries fully funded -- I'd even be in favor of giving them more funding. I'd rather see blanket layoffs of assistant commissioners in each department, by limiting them to four or five positions available, before cutting library hours.
The second most controversial piece of the budget is the closing of three police stations. The consolidation of the 13th District Station, which serves the neighborhoods in the southern part of the 1st Ward, has caused a passionate and well-organized outcry. Superintendent McCarthy courageously faced the fire at a community meeting I put together, where around 500 attendees loudly voiced their opposition to closing this station.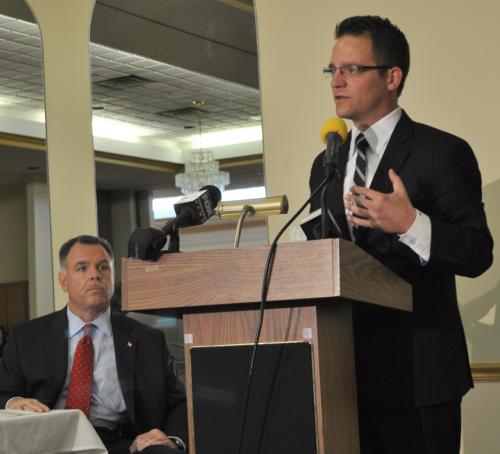 Photo courtesy of Our Urban Times
The community has coalesced around this cause and their dedication has been inspiring. As a representative of the community, I've been doing whatever I can to meditate a solution. I don't want to do the typical politician thing and beat my chest, pledging my loyalty and support to the cause, then walk into council chambers and not do anything about it.
I want a police presence to remain at the site. I'm currently in talks with the mayor and the police leadership about keeping some kind of satellite police facility at the location.
I don't just want this post to be me talking about what I don't like... Like I said in the beginning, I agree with a majority of the budget proposals. The two or three things, which I strongly disagree with in a budget that contains hundreds of items is simply not enough to justify a no vote.
From the very beginning this budget process has been transparent, inclusive and reasonable and the mayor deserves a lot of credit for doing the majority of what he said he would during the campaign. I fully and enthusiastically support his ten-year sewer infrastructure replacement program, which will be paid for by a water rate increase. I support the elimination of refuse rebates and fee waivers for churches and most non-profits. I support raising the prices of City Stickers and fees for towing, etc. I support the red-light cameras being used to target people who speed.
No budget anywhere in the world is without controversy or pain. Chicago is undoubtedly an exceptional city, but not in this case. I voted yes today because it's my responsibility to make tough decisions. We're going to have to grit our teeth and persevere.

Popular in the Community