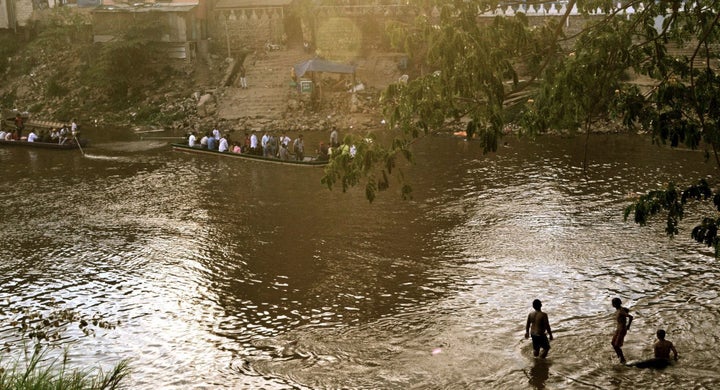 Amid rumors of repatriation and forced returns, refugee advocates argue that militarization, confiscation of land and decreases in international aid would threaten the security of ethnic-minority refugee groups should they return to their home communities in Myanmar.
When she was just 14 years old, Naw Wahkushee, a member of the ethnic Karen nation, left her village in the east of Myanmar for the safety of a refugee camp in Thailand.
It was 1998, more than 50 years after the start of the first of Myanmar's many revolutions for ethnic self-determination.
Wahkushee now works as a human rights advocate for the Karen Women Organisation, a women's political empowerment group on the Thai-Myanmar border. She is one of hundreds of thousands of people from Myanmar who have been forced to leave the country over the past six decades.
"There are people who have had to run for their life since they were born," she said. "They want to sleep through the night, to do their farming without the military mortaring their villages."
The exact number of ethnic groups in Myanmar remains contested. Officially there are more than 100 distinct groups, which comprise more than one-third of Myanmar's population. These communities have been disproportionately uprooted in one of the world's longest-running civil wars, which began shortly after independence from Britain in 1948.
After 50 years of military rule, Myanmar transitioned to a quasi-civilian leadership in 2010. Two years later, the government initiated a controversial peace process with the country's nonstate armed groups, followed by a nationwide ceasefire agreement that was signed in October 2015 by the government and only eight of the country's more than 20 ethnic armed organizations. Yet fighting has not halted. In areas of northern and eastern Myanmar, government offensives against nonsignatory groups have intensified.
Up to 140,000 refugees, mostly Karen and Karenni ethnic groups, live in Thailand's nine camps. Millions more — including Burman, Chin, Kachin, Mon, Rakhine, Rohingya, Shan and Ta'ang — are displaced both internally and in neighboring countries that have not signed the 1951 or 1967 conventions on refugee rights.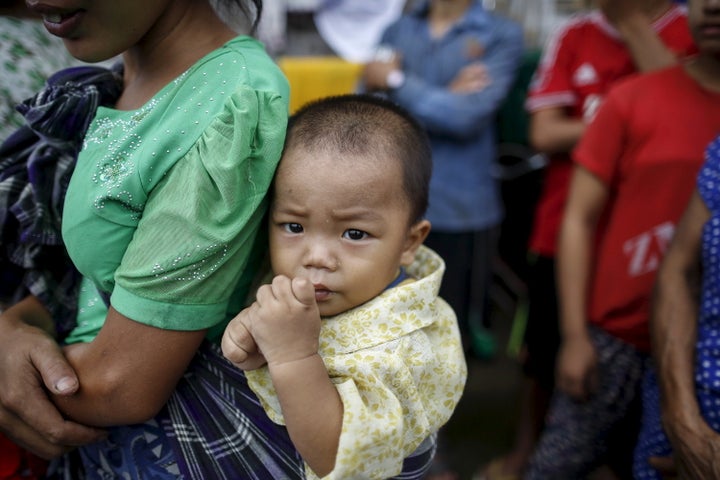 Over the past several years, however, there have been growing rumors of potential repatriation and forced returns, particularly in the wake of the historic 2015 general elections that resulted in a landslide win for the National League for Democracy (NLD), the longtime opposition party led by Aung San Suu Kyi.
While many Burmese celebrated the election result, some within refugee communities have expressed fears that the transfer of power to an NLD government will serve as justification for neighboring Southeast Asian host countries forcibly to return refugees to their home communities in Myanmar.
"There is a lot that has to be fixed before people can go back," said Myra Dahgaypaw, a Karen refugee and former IDP who is now a policy advisor for the Washington-based U.S. Campaign for Burma. "What if the Thai government and UNHCR say they are ready to send everyone back? We have to keep advocating so they are not sent against their will."
The UNHCR describes current conditions as "not conducive to voluntary repatriation," but also spoke with camp residents about potential returns last year. In 2014 Thai authorities said they had reached a repatriation agreement with Myanmar. While no official moves have been made, the pressure on refugees has been palpable since Myanmar's political reforms started.
Aid workers also point out that assistance to refugees in Thailand, as well as cross-border aid to an estimated 600,000 internally displaced people, is drying up. This has made it even more challenging for local humanitarian groups to support the vulnerable populations.
Governments and donors "say they are not forcing them back and that there is the option of voluntary return, but they are not feeding them," said one longtime humanitarian worker on the Thai-Myanmar border, who asked to not be named.
For example, according to reports released by Thailand-based refugee support network The Border Consortium, until 2010 adults in the Thai camps were each eligible for 33lb (15kg) of rice per month as part of their rations. A sliding scale exists to protect those most vulnerable from cuts. Funds from abroad have decreased and adults in some camps are now eligible for only 9kg of rice per month. To feed an adult two meals per day requires approximately 15kg of rice per month. Reducing the staple rations means that refugees are forced to skip meals.
Refugee advocates say that a powerful and combustible mix of factors – including domestic politics, growing foreign investment, related land confiscation and increased military presence – complicate the questions of safe passage and repatriation.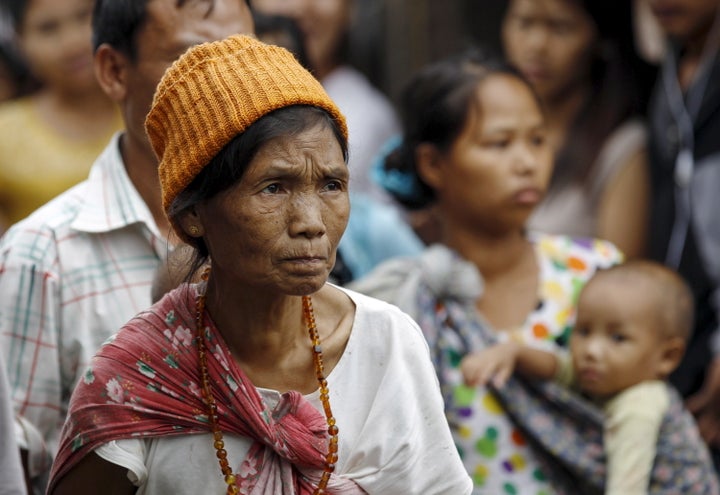 "The struggle in Burma is not only for democracy. It is for ethnic rights," said Wahkushee, who feels that an NLD-led government will not necessarily satisfy the ethnic minority groups' aspirations. "We have to support both struggles, otherwise the same situation will happen again."
Even with an NLD majority in parliament, the country still operates under the highly restrictive 2008 constitution, which guarantees 25 percent of legislative seats to the military, promises legal immunity to government officers and offers no financial autonomy to the resource-rich ethnic states.
"We might have a chance to amend it little by little," said Seng Zin, of the Kachin Women's Association Thailand, which documents continued military abuses against the 100,000 Kachin displaced in northern Myanmar.
But constitutional changes require more than a 75-percent majority vote in parliament. "If we have a chance to write a new constitution in parliament which gives guarantees to the people, it would be better," she said.
Dahgaypaw's skepticism of the NLD-led government is also due to constitutional provisions that give the military control of three critical ministries: Border Affairs, Defense and Home Affairs. She wonders if Suu Kyi and her party will be able to address the needs of the displaced.
"Can [the NLD] go to the IDP locations? To the places without state health and education? Are they going to be able to present ethnic voices in the parliament? I don't think so," she said.
Another continued threat to ethnic communities' rights is the dramatic increase in investments in Myanmar's wealth of mineral, gas, oil and hydropower resources. Foreign direct investment to Myanmar doubled in 2015, surpassing $8 billion.
Refugees wishing to return to their homeland are concerned by a lack of government and international transparency on these investments. They say they fear potential conflict.
"State governments cannot decide what, where or how big [development] projects take place," said Shan environmental activist Sai Khur Hseng. "Conflict over resources is even more likely when they are located in areas controlled by different ethnic and religious groups."
Wahkushee added: "You can expect more refugees, not just because of war, but because of investment."
Notably, many of the estimated 1–3 million migrant workers from Myanmar living in Thailand are "unrecognized" ethnic Shan refugees who were displaced by land grabs or environmental degradation connected to development projects.
Land confiscation and development have coincided with military expansion, which Dahgaypaw says is "still happening" despite reforms and the government's promises of peace. Much of Myanmar continues to experience an increased military presence largely due to the race to exploit land and resources.
Wahkushee sees "no evidence" that the Myanmar army will leave the ethnic areas. She points out that newly constructed roads now make it easier to transport troops and heavy artillery to army encampments.
Hinting at the rise of a long-term occupation, she said "if things reverse, this time, you will have nowhere to hide."
Before You Go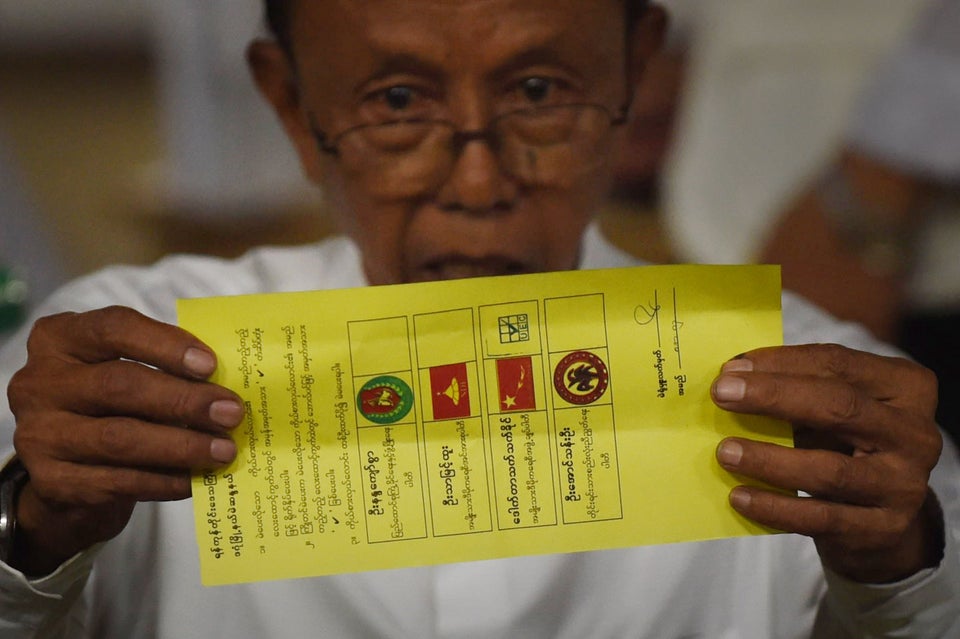 Historic Elections In Myanmar
Popular in the Community