Rounding the corner of 26th Street in downtown Yangon, Myanmar, one of the last things you expect to see tucked in besides Indian-run paint and hardware shops and Muslim trader stalls is the 117-year-old Musmeah Yeshua Synagogue. Built in 1896 to replace an earlier building erected in 1854, the synagogue is a relic from Myanmar's colonial period, blending into the controlled chaos of the area's cluttered grid pattern that is splattered with historic buildings, many of whose grandeur has now faded into the modern commerce around them.
With Myanmar making the rounds on many of the major 2013 travel lists, Musmeah Yeshua Synagogue is starting to take up valuable real estate on visitors' itineraries. More importantly though, the building has also begun to serve as a meeting place for the vast number of different religious communities that call Yangon (formerly Rangoon) home; the same religious groups that outside of the city have less than cordial interactions.
"I've always been an optimist," says Sammy Samuels, synagogue spokesman, marketing director of Myanmar Shalom Travels and Tours and son of Musmeah Yeshua trustee and caretaker, Moses Samuels. "Right now with all the changes in the country, what you're seeing here is rare. Even just two years ago you rarely saw visitors coming in, usually it was quiet with my father sitting alone by himself. But now things have changed here because the country is changing."
Myanmar once had a thriving Sephardic Jewish community that arrived with the British from India, following the teak wood trade. With well over 2,500 people, the Yangon Jewish community was once an integral part of the city's society.
"At the time, the community donated important parts of the city's infrastructure," notes Samuels. "They donated local schools, libraries and hospitals. They believed that it was important to contributed to society."
Although generations of Jewish families once called Myanmar home, most fled during the Japanese occupation and any who stayed left once the Burmese army took power in 1962.
Today, a community that once had over 2,500 people and 126 torot, is now down to just over 20 people spread out across the country and two torot at Musmeah Yeshua. But, as Samuels says, there is hope for preserving the community and the important role it had played in Myanmar's history.
"Interest from foreign travelers could ensure [Musmeah Yeshua Synagogue] legacy is not forgotten," he says.
The focus of the The Myanmar Synagogue Project, funded by the US-ASEAN Business Council and private Jewish donors, Musmeah Yeshua Synagogue has gotten a new life and is becoming a new type of intercultural meeting point, bringing a number of religions together in a country that continues to be a hotbed of religious strife.
"The relationship between Muslims and Jews, and all other communities here in Yangon is good even today," says Samuels, who visibly takes great pride as he talks about the synagogue's relationship with its neighbors.
"As you see here," he continues, "surrounding the synagogue there are so many Muslims. They will actually come help us out and clean when we have a festival. If we celebrate a Jewish holiday and we don't have electricity [a problem that still persists in Yangon], our Muslim neighbors come and provide the electricity, or water. They watch over the synagogue when we're not here. Even though there have been problems in other parts of the country, we see [Musmeah Yeshua Synagogue] as a place for people to come together and learn about each others faiths."
Musmeah Yeshua Synagogue hosts a number of events throughout the year open to the remaining Jewish community, local dignitaries, visitors and neighbors of other faiths.
"For Chanukah, it was so amazing," beams Samuels. "It was a miracle seeing Jewish and Buddhist, Hindu and Muslim, Christian and Bahai all sitting in one room and participating in a Jewish holiday. I think this would be unreal in other parts of the world but here it is possible. And I hope that these types of relationships will continue and grow."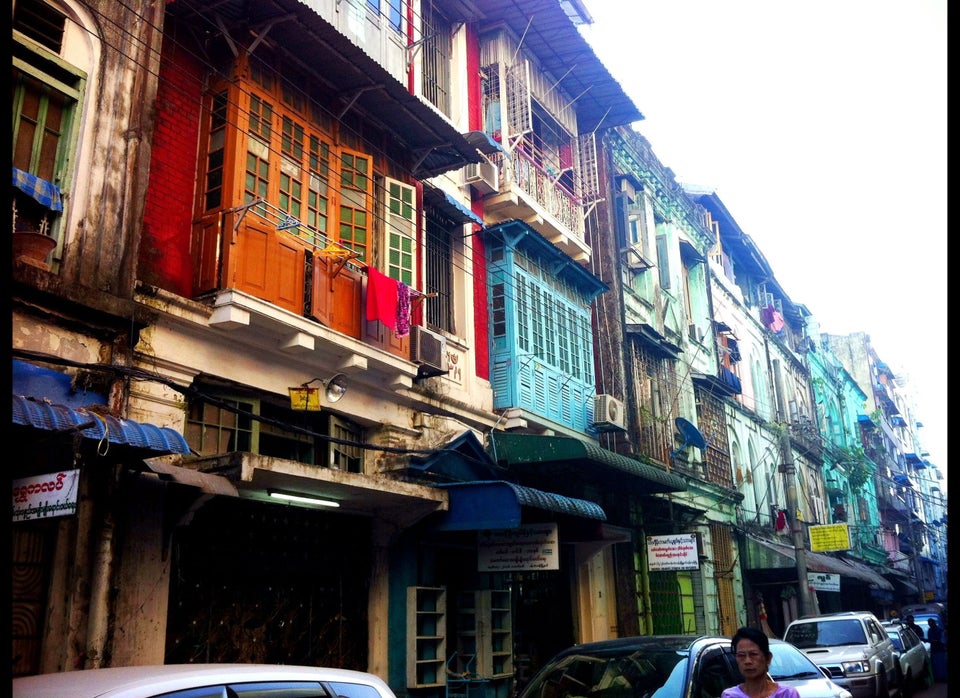 Musmeah Yeshua Synagogue
Related