The drugmaker, Mylan, said the product will be identical to the branded version and cost $300 per two-pack, amounting to a discount of about 50 percent.
The company plans to offer the generic EpiPen in dosages of 0.15 milligrams as well as 0.30 mg. It is expected to be available in the next several weeks.
"We understand the deep frustration and concerns associated with the cost of EpiPen to the patient, and have always shared the public's desire to ensure that this important product be accessible to anyone who needs it," Mylan CEO Heather Bresch said in a statement.
Bresch has defended EpiPen's high price, saying Mylan had spent hundreds of millions of dollars improving the product, including making the needle invisible, since acquiring it from Germany's Merck KGaA.
Mylan has said that it recoups less than half of EpiPen's list price because pharmacy benefit managers, which often require discounted prices or rebates from drugmakers, are involved, along with insurers and others.
"Our decision to launch a generic alternative to EpiPen is an extraordinary commercial response," Bresch said on Monday. "We determined that bypassing the brand system in this case and offering an additional alternative was the best option."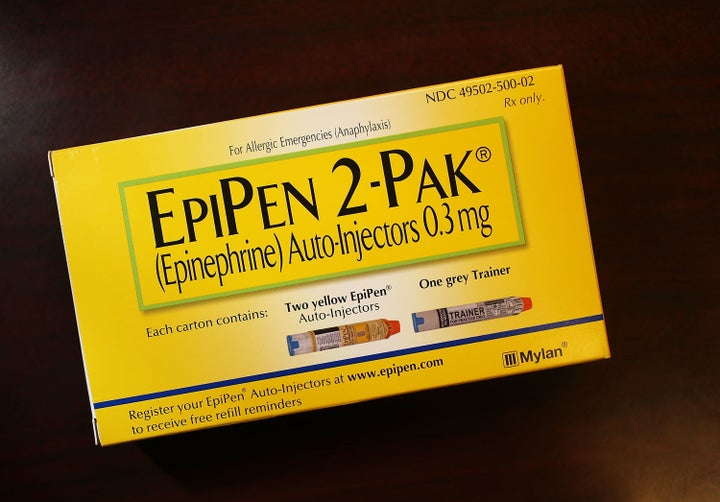 The FDA rejected Adamis Pharmaceuticals Corp's rival treatment in June and Teva Pharmaceutical Industries Ltd's generic version earlier this year. Sanofi SA pulled its device from the market last year on concerns of inaccurate dosage.
Netherlands-based Mylan said on Monday it also intends to continue to market and distribute branded EpiPen.
Reuters contributed to this report.