MySpace is back! Kind of.
People are returning to the social media site of yesteryear so they can dig up old photos for their new favorite social media sites: Instagram and Facebook.
Every Thursday, Instagrammers and Facebookers flock to MySpace for their #TBT (Throwback Thursday) photos, the Wall Street Journal reported Wednesday. For the uninitiated: people post old photos with the hashtag "#tbt" each Thursday on Instagram and Facebook.


Even Beyoncé is in on the #TBT trend.
To answer your questions: Yes, Myspace still exists. Yes, you can still get into your account if you can remember your password. The results may be horrifying. Remember how many pictures you used to take on your Mac Photo Booth? You do now.
Last November, the site got 50 million unique visitors in the U.S. That's a lot of visitors for a site that most people haven't thought about in 8 years. Facebook currently boasts 864 million daily active users worldwide.
If you're going to venture into the depths of your MySpace account, be careful. The captions you put on your horrible mirror selfies when you were 16 were not cool. I'm warning you now. The captions on my MySpace photos are all lyrics to songs from Sondheim musicals. It made me cringe so hard to read them. And most.are.written.like.this. Ah, 2006. You were a good year.
Fifteen-year-old me thought that the photo below was the best way to express my multitudes of ~feelings~. You're just lucky that I used the black and white Photo Booth setting and not that horrible four pane Warhol-inspired one that is so vivid in my memory.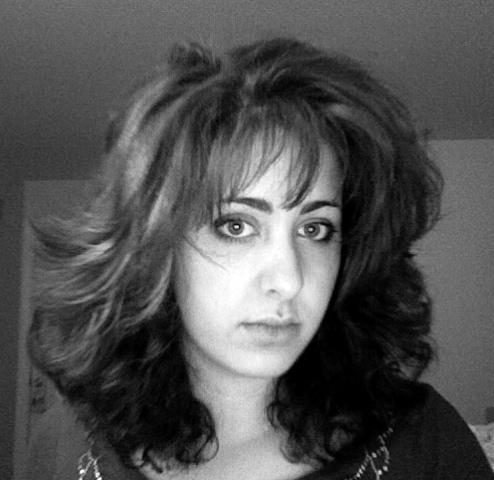 Related
Popular in the Community