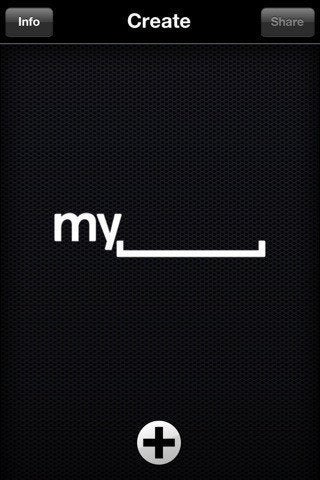 Rebranded as an entertainment portal from its roots as a social network, MySpace's major value seems to lie in its position as a landing page for musicians, as well as its still considerable, but rapidly shrinking, user base of over 60 million visitors per month.
But what seems evident, even now, is that whatever becomes of MySpace, the site must change dramatically--whether that change involves a makeover, or even shutdown.
"At the end of the day, I think MySpace is just going to disappear," said Jacob Morgan, principal at Chess Media Group. "I find it hard to imagine it will be in its present form in the next few years--one way or another it's going to go away. The question is, how is it going to disappear?"
Though some buyers see the site as a Facebook-alternative with the potential to offer access to a new batch of users, MySpace's days as a premiere social network are long over. Zynga, the social games startup with an expansive reach through Facebook, was recently rumored to be in talks with News Corp. over a potential acquisition--but was said to have quavered at an asking price over $100 million. Zynga's interest in MySpace might stem from the company's desire to branch beyond Facebook to find new platforms by which to peddle its wares. But as some experts point out, it's likely that MySpace users who might be interested in these games are probably already playing them--on Facebook.
The real appeal of the site may be its status as a portal for musicians. Bands still use the site to inform fans of news and events and MySpace itself still retains partnerships with a number of record labels.
So it makes a certain sense that Vevo, a site offering music videos supported through ads, was also said to be looking at a potential partnership. Once again, though, analysts note that Facebook, a flexible and ever-changing site, could prove to be a capable sponge for whatever music-related needs arise in a post-MySpace void.
"People say Facebook isn't really music related," said Morgan. "But I tend to not agree, because there are already a lot of interesting apps built that allow musicians to showcase their songs."
With little hope of regaining its former glory, analysts agree that MySpace's best chance may be to radically reposition and reinvent the site. Though MySpace CEO Mike Jones recently recommitted to his vision of the site as a "premium environment" to host a "content plus conversation platform" for what he calls social entertainment, it's clear the strategy has thus far proved a failure.
"It's a disaster," said Lou Kerner, social media analyst with Wedbush Securities. "They have not successfully pivoted into anything resonating deeply with the user base. It's not a modest iteration that's going to make MySpace stop cratering."
So what will? Though it may be hard to imagine MySpace as a site given over to social gaming, or a landing page dedicated to well-known pop stars, or even as an app working as a layer on other sites, it's that kind of unexpected vision that experts think it will take to turn the site around.
"I think the smartest thing for them to do is get it in the hands of entrepreneurs as fast as possible," said Kerner. "It is possible to take the audience that they have and involve them in something new. You just want to introduce something into that ecosystem that will be of interest."
And don't rule out the possibility that the site may simply have to fold. Speed is crucial: the longer it takes for News Corp. to pass off MySpace, the less valuable the property becomes. In the wake of losing a stunning 10 million users in the past month, MySpace's big selling point--the pre-existing user base--is only depreciating.
"They have more traffic than a lot of other social sites do," said Morgan. "The problem is that they're losing the traffic at such an unbelievable rate that it's kind of scary."
The chance that News Corp could get anything even near the $580 million they spent on MySpace seems between zero and none. But even at sharply reduced prices, many companies may pass up the chance to buy something they perceive as damaged goods. The potential risks of purchasing the property could stave off interest as organizations consider what it might cost to turn MySpace into a successful venture, or to fail to do so.
"Whoever buys it would have to have an immediate plan," said Morgan. "It's a daunting purchase--it's like a ship with a lot of holes slowly sinking and they're saying, 'Now you have to sail it across the ocean.'"

Popular in the Community