 Archaeologists working at the site of a planned housing development in Britain have unearthed a mysterious medieval mansion that, according to historical records of the time period, never existed.
"This is a significant find and therefore very exciting, particularly as there are no documentary records that such a site ever existed here," Bob Davis, senior buildings archaeologist for Wessex Archaeology, said in a statement. "Preliminary dating of pottery sherds found at Longforth Farm suggest that the buildings were occupied between the 12th and 14th centuries. At some stage however, the buildings were abandoned, the useable building materials were robbed out and recycled and the site was forgotten."
"We are familiar with ordinary decorative floor tiles, but these are special -- they have taken the importance of this building up a peg or two," Davis told the Morning News. The fact that there are no records of the site is strange, Davis added, calling the find "as rare as hen's teeth."
The site was opened to the public in mid-July. Wessex Archaeology will conclude excavation at the end of the month, when construction for the housing development begins again. The Museum of Somserset is expected to accept most of the artifacts.
Related
Before You Go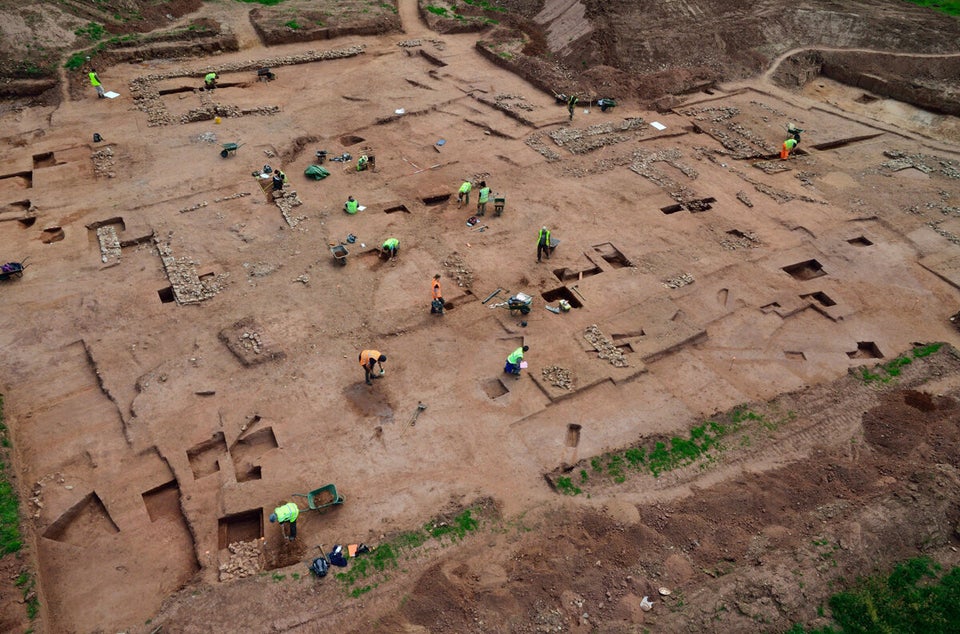 Ancient Mansion Uncovered
Popular in the Community