A Sydney photographer who was trying to capture images of a storm over the city wound up getting something even better thanks to a bride and groom.
Sam Yeldham was snapping shots at Bradley's Head last weekend when he took a photo of a couple against the striking backdrop of large looming storm clouds with brilliant sunshine breaking through.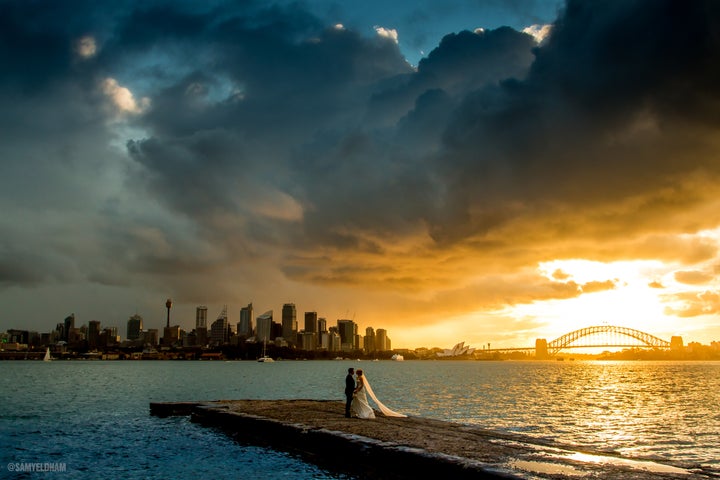 "I was out at Bradley's Head to shoot a time-lapse because there was a storm coming over and I was trying to get that ominous, hugeness of the weather," he explained to the Sydney Morning Herald. That's when he saw the couple and their wedding party huddled under umbrellas. When the sky cleared, the bride and groom walked out onto a platform in the harbor.
"The sun came out of the clouds and I just had to snap the photo because it was an incredible moment," Yeldham told Daily Mail Australia. "It was so windy and rainy and it just stopped for a few minutes for them to kiss at the end of the platform -- it was pretty amazing."
Yeldham told The Huffington Post that he didn't actually preview the shots until after the couple left.
"As soon as I did, I knew that I had captured a l lovely moment. It was just so nicely and naturally staged, so I was quite excited by what I had," he said.
BuzzFeed saw his work on Instagram and published the pics in a story, asking if anyone had information about the couple. Sure enough, the bride and groom -- Chris Galvin and Jessica Pearson -- received the news while on their honeymoon in Hawaii.
"Our phones suddenly went crazy!" Galvin told Daily Mail Australia. "It was the last thing we were expecting."
Yeldham has only been in touch with the couple over Instagram so far, but he told HuffPost that they liked the shot.
"Though no emojis were used so I think I'll have to wait till maybe I meet them to gauge a reaction," he said.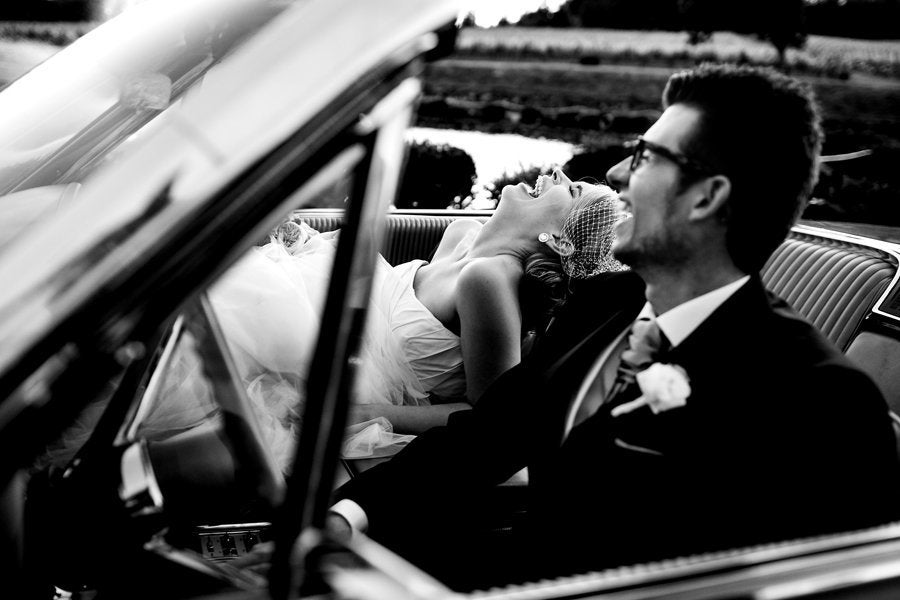 Best Wedding Photos of 2014
Related