A photo of an unidentified person standing on the rooftop of a Boston building during the Boston Marathon bombings sparked curiosity on Twitter on Monday, as Americans rushed to social media to try and make sense of the tragedy as it unfolded.
In the photo, fire and a cloud of smoke can be seen near the finish line where the second bomb went off. In the upper lefthand side of the photo, a man can be seen atop a building nearby the explosion, Yahoo!'s The Lookout notes.
This individual has not been identified and there is no indication that he had anything to do with the incident but the speed with which his image circulated shows just how powerful Twitter is proving to be in the aftermath of the horrifying events in Boston.
Following Monday's tragedy, the Boston Police Department used social media to solicit tips from witnesses who might have useful information on the case and to try to assist victims and their families.
"Authorities have recognized that one the first places people go in events like this is to social media, to see what the crowd is saying about what to do next," Bill Braniff, executive director of the National Consortium for the Study of Terrorism and Response to Terrorism, told National Geographic. "And today authorities went to Twitter and directed them to traditional media environments where authorities can present a clear calm picture of what to do next."
"We know from crisis communication research that people typically search for corroborating information before they take a corrective action—their TV tells them there's a tornado brewing and they talk to relatives and neighbors. And now they look at Twitter."
Before You Go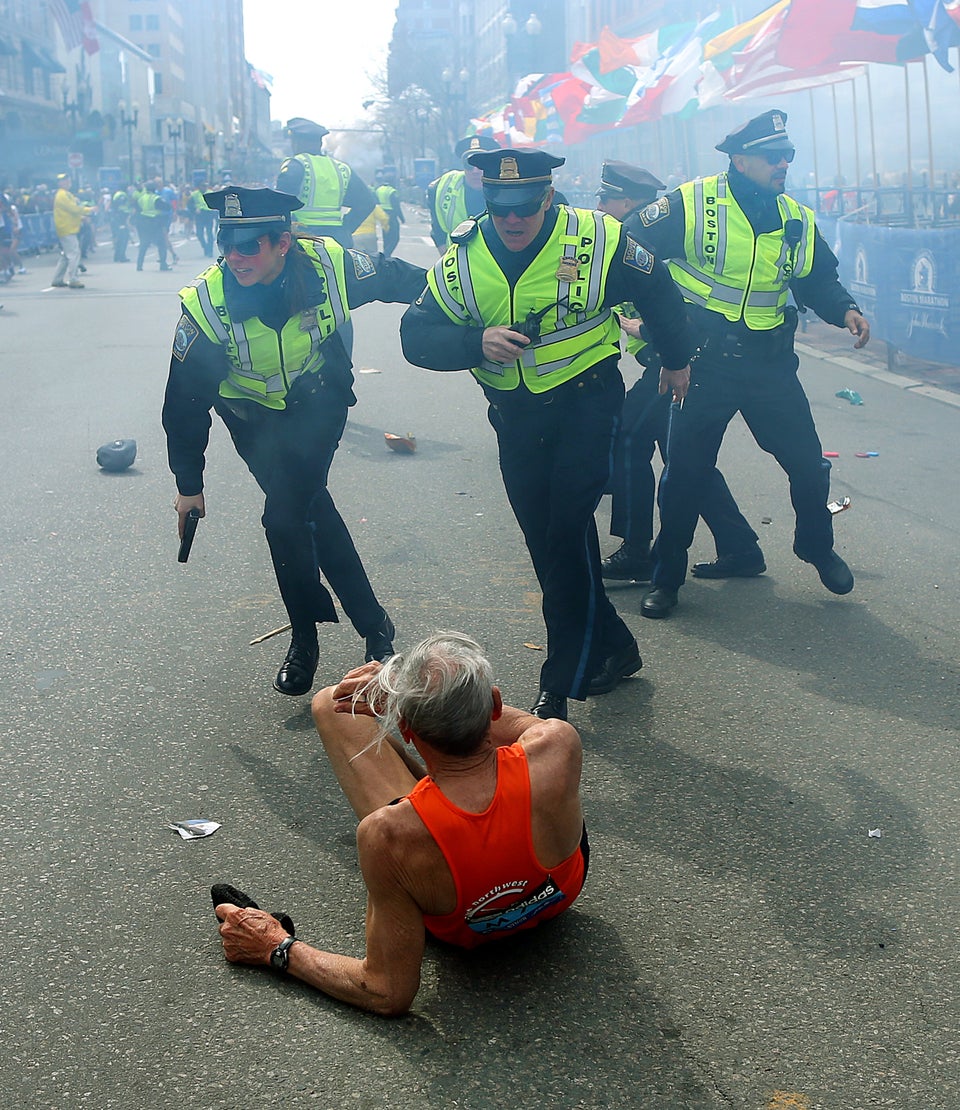 Boston Marathon Explosion (GRAPHIC PHOTOS)
Popular in the Community