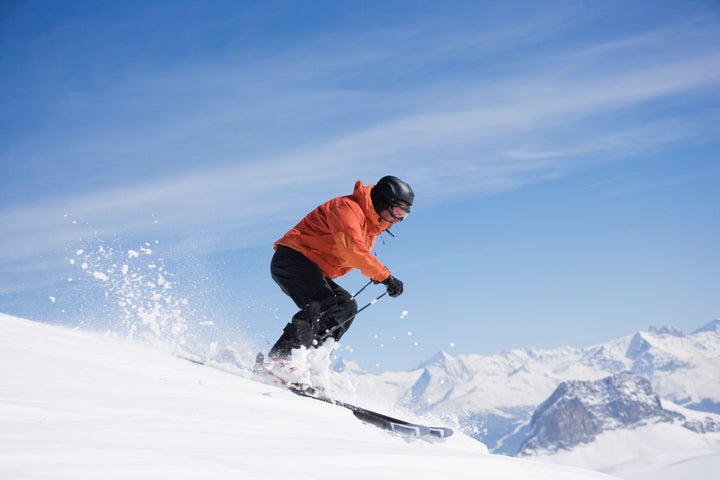 Mystery Mountain Winter Park in Manitoba is a popular destination for skiers and snowboarders. As part of a series on ski resorts, Huffington Post Travel offers our guide to Mystery Mountain Winter Park, featuring all the key information snow lovers need to know before they hit the slopes.
The Basics
is located 20 minutes north of Thompson, Manitoba. The park is owned by the not-for-profit Thompson Ski Club, and members of the ski club receive exclusive deals. The
lies six miles northwest of Thompson and offers car rentals. The ski season at Mystery Mountain runs from November through May, the longest ski season in Manitoba, according to
. With a combination of natural snow and snowmaking machines that can cover 75 percent of the skiable terrain, Mystery Mountain provides guests with top-notch skiing and snowboarding opportunities throughout the season.
The Mountain
Mystery Mountain has 30 acres of
. The park receives an average of 75 inches of snowfall each year. The
boasts a 200-foot vertical drop, and the longest run measures 2,100 feet. Surrounded by untouched wilderness, the park offers challenging tree skiing and steep moguls for expert skiers. Guests also have access to a terrain park and a halfpipe.
Trails And Lifts
There are
at Mystery Mountain Winter Park. Seventeen percent of the trails are easy, 50 percent are intermediate and 33 percent are difficult. Guests can access the trails by one of four lifts, including one rope tow, two Poma lifts and one T-bar. The park has six miles of groomed snow for cross-country skiers. Mystery Mountain also offers guests access to a terrain park, a half-pipe and an area for snow tubing.
In The News
Mystery Mountain has a top-notch
trained by the Canadian Ski Patrol. Each member of the ski patrol team must qualify before hitting the slopes to keep guests safe. Mark Labow, a past president and longtime driving force behind the Canadian Ski Patrol, was
into the Canadian Ski Hall of Fame in 2011. The snowboard instructors at Mystery Mountain are also highly experienced, and are certified by the
. Ski instructors are certified by the
.
Cost
An adult
is priced at $30. A student can gain all-day access to Mystery Mountain for $20. Use of the bunny towrope costs $12 and a cross-country skiing pass costs $5. Preschoolers are free with a paid adult and children 6 and younger can use the bunny towrope for free as well. Mystery Mountain Winter Park offers ski lessons for $30 and snowboard lessons for $40. Ski rental packages start at $25 and snowboard rental packages start at $35.
Apres-Ski
After a day on the slopes, guests might enjoy the on-site
for drinks. The Mystery Mountain Chalet offers guests a place to get warm after spending the day outside. The chalet serves hot chocolate and snacks at the concession stand. Nearby
gives guests access to restaurants, shopping, golf and outdoor adventures.
WATCH: Mystery Mountain Winter Park
A skier shoots video as he cruises down Mystery Mountain.