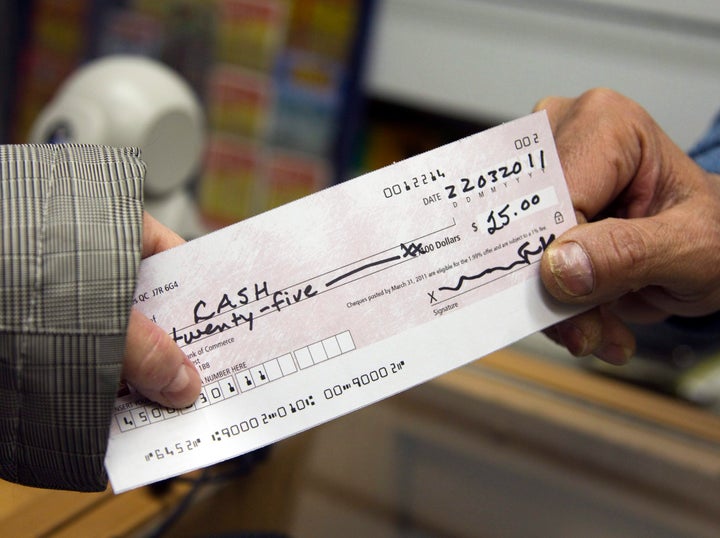 Getting paid to go shopping may sound like a dream job to some, but buyer beware: For each legitimate mystery or secret shopper opportunity, probably hundreds more are scams. In fact, the National Consumers League (NCL) says complaints it received regarding fraudulent mystery shopper and work-at-home schemes were up nearly 9 percent during the past six months.
Why the increase? No doubt it's due in part to our nation's stubbornly high unemployment rates and how desperate people are to earn money while seeking full-time employment. Plus, many people get drawn in by offers that sound too good to be true (and are). Mystery shopper scam victims -- usually those who can least afford it -- often lose thousands of dollars with no recourse.
Here are some tips on how to spot bogus mystery shopper programs:
What is mystery shopping?
Many retailers hire marketing research companies to gauge the quality of customer service provided by their employees. Those companies in turn hire mystery shoppers to make purchases anonymously and then fill out questionnaires documenting their experience. Typically, shoppers get paid after submitting their report, not before, and they're usually allowed to keep the purchase.
Numerous legitimate firms hire mystery shoppers for their clients. Many are members of the Mystery Shopping Providers Association (MSPA), a trade organization that links businesses that want to evaluate their customer service with mystery shopping providers. (MSPA also provides a search engine where people can register for mystery shopping assignments.)
Unfortunately, scammers increasingly are using newspaper and Internet job board ads, unsolicited emails and phone calls to snare unsuspecting consumers with promises of quick, easy money for minimal effort. What these victims often are signing on for instead is an elaborate scheme involving fraudulent checks and bogus wire transfers. Here's how a typical mystery shopping scam might work:
You answer an ad and are "hired" by a purported marketing research company as a mystery shopper to evaluate its clients' businesses. The company sends an official-looking employment packet containing the business evaluation forms you'll supposedly use. But first, you'll be required to complete a so-called training assignment to make sure you're a suitable employee. That's where the fraud comes in:
The company claims to be evaluating a money transfer service such as Western Union or MoneyGram.
They send you a large check -- usually a thousand dollars -- with instructions to deposit it in your personal checking account.
You are told to keep a certain amount as your fee and then to pose as a customer by wiring the balance to a third-party -- usually within 48 hours.
You then submit a report about your customer experience and wait while it's evaluated.
What you may not realize is that the original check was fake. Scammers know that by law, banks generally must make deposited funds under $5,000 available within a few days. They count on your completing the transaction before the check has been cleared by the issuing bank, which may take several weeks. Once your bank discovers the fraud, it will bounce the check and you are on the hook for the whole amount you wired -- not to mention the time you spent completing the wire transfer.
Here's a checklist of common red flags and tips for spotting fraudulent mystery shopper opportunities:
Legitimate companies will never ask you to use a money transfer to send cash to them or anywhere else, for any purpose.
Never deposit a check from someone you don't know, especially if you're being asked to wire money.
Never pay a fee to become a mystery shopper. Legitimate companies don't charge people to work for them -- they pay people to work for them.
Be suspicious of any company that hires you on the basis of an email or phone call, without any interview or background checks.
Before signing up, search online for reviews and comments about mystery shopping companies that are accepting applications.
Any company that promises you can make a lot of money as a mystery shopper is almost certainly a scam.
If mystery shoppers are asked to make purchases, it's usually for very small amounts for which they will be reimbursed.
Mystery shoppers are paid after completing their assignments and returning the questionnaires. Shoppers never receive checks upfront.
Before doing business with any company, ask them to supply a physical address and phone number where they're located. Verify the information with local directory assistance or by doing an Internet search.
If you believe you have been a victim of telemarketing or Internet fraud, fill out and submit NCL's online fraud report form. And, if you think you've been targeted by a counterfeit check scam, report it to the following agencies:
This article is intended to provide general information and should not be considered legal, tax or financial advice. It's always a good idea to consult a legal, tax or financial advisor for specific information on how certain laws apply to you and about your individual financial situation.
To participate in a free, online Financial Literacy and Education Summit on April 23, 2012, go to Practical Money Skills.
Calling all HuffPost superfans!
Sign up for membership to become a founding member and help shape HuffPost's next chapter